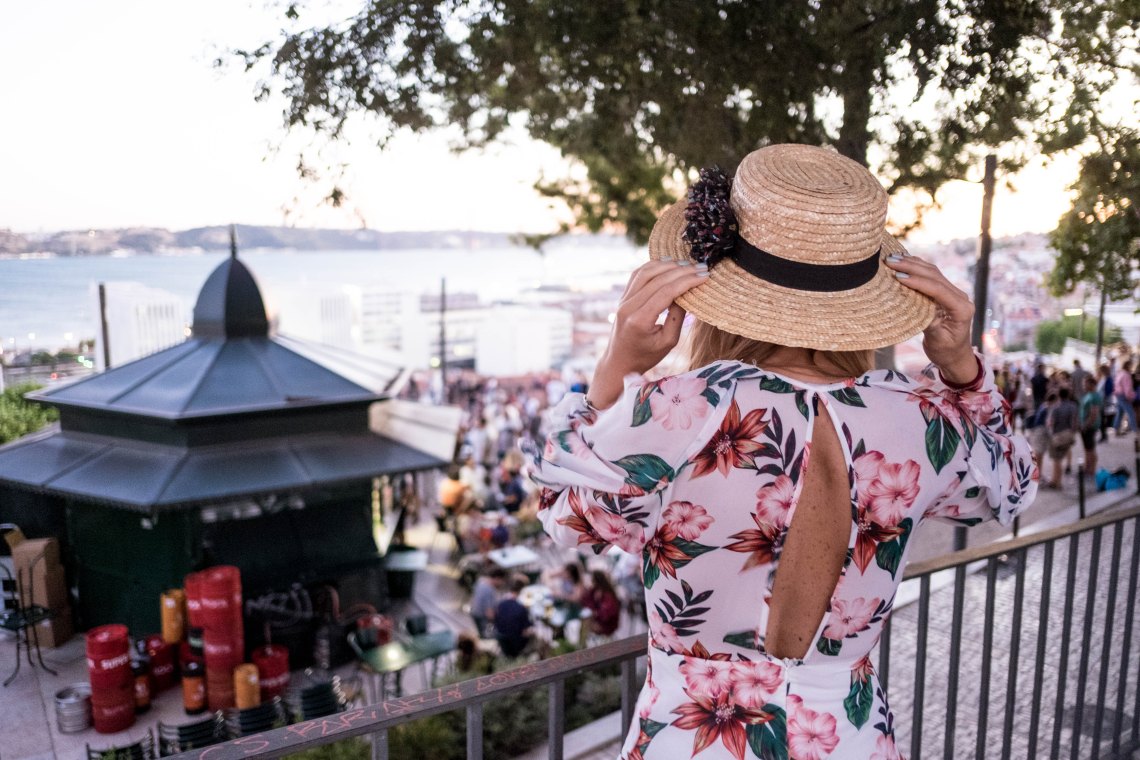 It feels like it was yesterday, but it actually was a year ago when I packed my stuff and moved to Lisbon as an Erasmus student. For those of you who don't know, the Erasmus is an exchange program that gives European university students a chance to study in another European country. It was both my first time living alone and my first time moving abroad so I was incredibly excited. As soon as I got back I realized how much I had changed in half a year and the thought of it stuck with me ever since. But mostly, I've been bombarded with questions about my experience, as a lot of people came to me for advice, so I kept thinking of all the things I wish I knew before I left. I'd like to share them with you because if you're half of the passionate traveler that I am, you're gonna need this.
First things first: I strongly don't suggest the Erasmus program to the faint of heart. When you move to a foreign country you will be afraid and you will feel lost at times. But then you will start visiting and exploring cities you never thought you could have seen, and you will find yourself with the desire to travel more and discover more than you ever thought it was possible.
And mostly, you will fall in love, not with people, but with places. So believe me when I tell you that you, faint-hearted, don't have any hope to go back home as a whole because this will break your genuine and kind heart apart. You will be lost, and then found. You will be confused, and then conscious. And when you will leave, your heart will cry, but you will also thank your lucky star for the opportunity to have lived so deeply such an unbelievable experience.
Truth is, that city got under my skin. I can feel it in my veins, it's part of me now. I've been lucky enough to call Lisbon my home for half a year, and I perfectly remember still to this day, the moment I was packing to go back to my hometown when I found myself collecting all the beautiful moments I had spent in that beautiful cidade. I felt thankful for every beautiful soul I had met, I still miss everything at times but I try to remember my journey with joy, not with sadness.
Here is every advice I'd give to myself if I could go back to the time I left:
Time flies
You have no idea: you get the keys to your new place, you barely manage to feel it as your new home and you suddenly have to leave again. In a blink of an eye. Treasure every single moment, don't say no to things. If I could come back I'd buy myself a nice watch and I'd check it every now and then, to remind me not to lose any precious second. Everything moves so quickly, try to keep up with it and don't waste it.
You will live in a parallel universe
I don't really know how to explain this, but it feels like you're living someone else's life. You don't really forget home and everyone you left behind, but you literally get absorbed in this new world of yours while you still have to figure it out: you have so much to discover, so many new things to experience and way too many plans, that you let go of your ordinary life: it's not that you don't care, you just have so much to do.
Independence is hard
The hardest thing for me was adjusting. I've wanted to move abroad since I was fifteen, so it was a huge thing for me, and it really opened my eyes. Being really close to my family and friends, I didn't really think how much I would miss them and how irreplaceable they are. I felt every inch of this weird distance. I revalued them a lot since I came back, I realized how I took them for granted: without them, I felt lost. Also, when you're sick and your mom can't be there to cook you some chicken soup, that's not good.
You will regret all that beer (kinda)
OMG, this is so important: when you're an Erasmus student, you get so many discounts at bars, clubs etc. And basically, beer is cheaper than water (and I love beer). But then I came back with an extra fifteen pounds and I regret all that alcohol so bad. That and my food habits. I missed my mom's kitchen so bad. Going back to healthy eating was the hardest: why is junk food so good?
It will be weird to go back home
When I moved back home, I felt like a stranger in my own house: my fam moved things a bit, so I would open cupboards and not find what I was looking for, and it would hit me just like that. It's surreal to visually see how life goes on whether you're there or not. I would sit at the table not being able to guess what we'd have for dinner. I would listen to my family talking about people I never heard before, problems they didn't talk to me about, and that's when I realized how much I missed it all, from the coziest hugs to the crazy fights. Living abroad is a fantastic experience, but there really is no place like home.