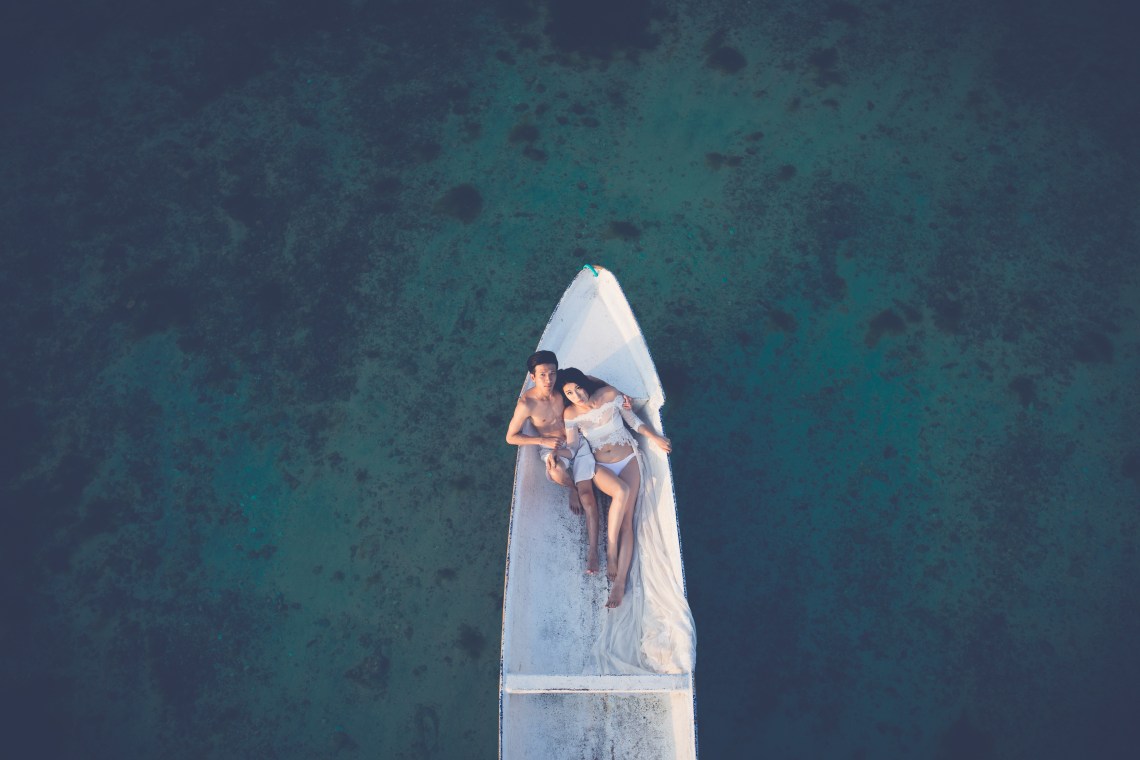 I was never good at communicating my feelings. Sometimes, I just find myself in articles that I read online and be like "thank you for putting how I feel into words." I have always imagined how I'm going to let you know of my feelings but I guess this is the best way I can ever do. I call myself a writer but I'm always messed up when emotions are involved. I'll try my best though – I hope I can articulate my thoughts well enough to send the right message and be understood. Whenever I think about you, about me, about us, I always find myself in a whirlpool.
But if there's one thing I'm sure of – I'm sure that I like you.
How do I even start this? Would asking questions be a great introduction?
Well, do you believe that love is a choice? Or is it a feeling? In a previous relationship, someone once told me that love is a mere decision to make. And at that time, I tried to absorb the idea of it because I'm sure as hell love was a feeling. Through the course of (not so much) experience and stumbling upon readings in our Philosophy classes, I finally got the hang of it. Love, relationships, happiness, they are abstract – we decide on these abstract ideas. We define them. I have finally understood it.
Life is made of choices, I choose you.
And I made a decision after that night that you were in the passenger seat with our song playing on the radio and my eyes not on the road but on you, waiting for you to look and you did.
To be brutally honest, I'm caught up with moments like that. I collect them inside my head. Knowing you for months, I have a few memories that always get the best of me. Spontaneous midnight runs, road trips and deep talks in the middle of the night that I wish never ended. Those few seconds we pause in the middle of conversations and just look into each other's eyes. You were there when I was on the verge of crying, your hug stopped everything around us. Random sharing of jokes, funny stuff we see online and big news about our lives. When unexpectedly all of our friends ditch us and we're stuck just the two of us and it wouldn't be awkward at all – may it be a casual dinner, coffee, 5-hour trip to somewhere or 3 days with strangers. All of these didn't mean anything before but they do now. You're not so bad after all, we're not so bad after all.
"You don't want to admit it because then it will be real," a close friend told me this when I asked for advice. It hit me. I was so quick on denying my feelings that if I acknowledge it, it becomes legit. And I'm too scared for that shit. Whenever our friends see something we both can't see between us, I still get surprised. They're rooting for us, this ship has to sail! But of course I'm not giving in just yet. I've never really believed in having a "type" in a guy. Maybe it's just coincidence that all my crushes are lanky – but that's it. Cheesy as it may sound but I long for connection. Someone you can talk to confidently, someone who rides with your jokes and someone who understands your thoughts. And when our friends try to sell you to me (yes, it's funny, I know), and tell me "what do you even look for in a guy? He's everything," and "he's really worth it," I've come to realize one thing:
It would be really hard not to like you.
Even before I knew I liked you, I knew then how adorable and kind-hearted you are. As a friend, I enjoyed your company so much and I'm able to talk to you just about anything for hours. And that says a lot about that "connection" I was talking about. You're different in a good way, I like to know more about you.
What makes this so easy is that we never have to try. The way we treat each other just goes without the pressure of being involved too much. It's comfortable but uncertain, I know there's so much more to this.
I like you and I'm willing to wait for you to see me differently.
I have so much to tell you but I'll keep it for now, I'll wait until you're decided yourself. Know that whatever you decide on will depend on you. I can just hope that you'll choose to try this journey with me. No matter what happens though, I'll still be your friend – that's for sure.