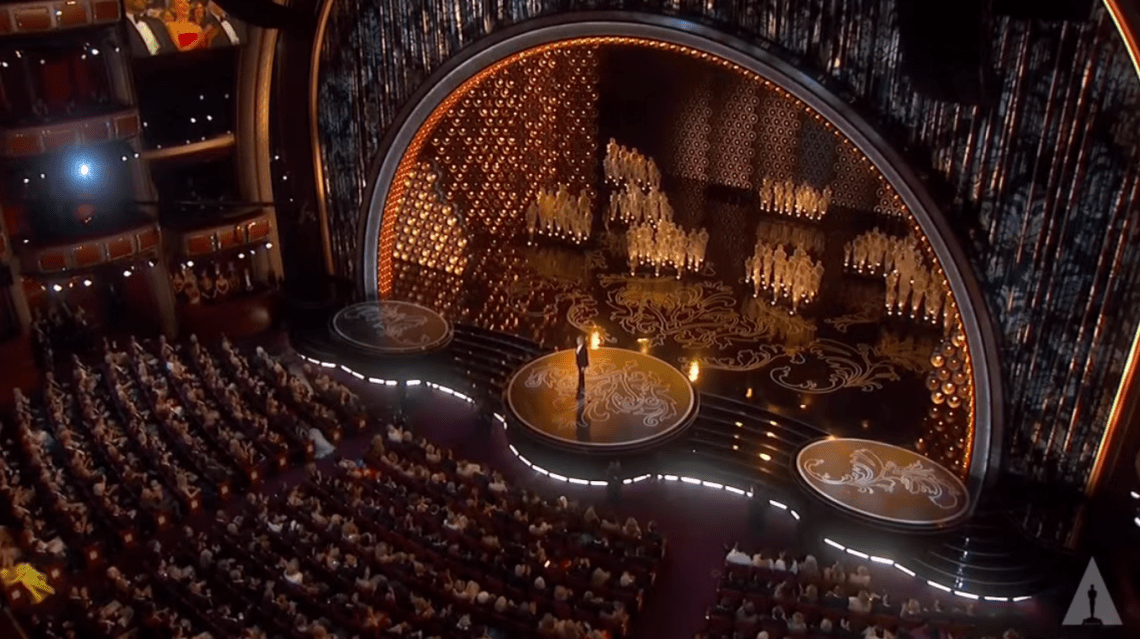 When the nominees were announced earlier this month for the 84th Annual Academy Awards there was something missing from the Best Picture category: a female protagonist. Here are some amazing female fronted films that the Academy snubbed this year in a major way.
1. Thelma & Louise
This groundbreaking film scribed by Oscar winner Callie Khouri (Best Original Screenplay 1992) and starring Best Actress nominees Geena Davis and Susan Sarandon as they go berserk on a crime spree is totally getting jilted in 2015. The  Academy has lost its taste in film. Snubbed!
2. Titanic
Sweeping the 70th Academy Awards with 11 wins out of 14 nominations in 1998, it's pretty weird that they are ignoring the film this year especially after Kate Winslet's astounding Oscar nominated lead performance. Winslet has been Nominated for six Oscars total and won for The Reader in 2009. But I'll never let go of her sensational interpretation of an aristocrat who survived the sinking of a massive cruise liner. How about when she transformed into that old lady?! I'll never let go, Kate. Snubbed!
Paramount Pictures / 20th Century Fox / via giphy.com (http://gph.is/1aRTtgn)
3. The Iron Lady
After winning Best Actress for her portrayal as Margaret Thatcher at the 2012 Awards, Meryl Streep has been waiting for this film to be recognized by the Academy again. I personally was shocked to learn Meryl was not British. It wasn't until her acceptance speech at the 84th Awards that I realized she's American. That's how good her Margaret Thatcher was! If The Iron Lady doesn't deserve another nod then I'm the Prime Minister of the United Kingdom.Snubbed!
4. Million Dollar Baby
The hubbub around American Sniper is totally overshadowing Clint Eastwood's other important movie starring Hillary Swank as a boxer. Hello, this is so important. She played a boxer and won an Oscar for it in 2005. How can the Academy blatantly ignore her this year?! Did I mention she played a boxer? Snubbed!
5. Driving Miss Daisy.
Yes, Jessica Tandy has been dead for 20 years (rest in peace Jessica Tandy), but that does not mean the Academy should ignore her spectacular performance as a crotchety, wealthy woman whose relationship with her chauffeur alters her world. Even though she is dead, Tandy's portrayal is so lifelike. The lack of a nomination this year is equally an attack on the Best Actress category and dead people. Snubbed!
(Tandy deservedly won Best Actress at the 62nd Annual Academy Awards in 1990, but received nothing in 2015.)
6. Troop Beverly Hills
This classic film from childhood starring Shelly Long as a Wilderness Girls troop leader simply does not hold up so it kind of makes sense that it would not be included. But I feel like if you could take a time machine back to March 1989, watch the film when you are 8 years old, love it, then travel back to the present, you'd definitely advocate for its inclusion. I would support you because, to me, it's always cookie time. ("Cookie Time" is a song from the movie that the Wilderness Girls perform at a live outdoor concert as a tactic for selling more cookies. It's outrageous!)
7. Snow White and the Seven Dwarfs.
Snow White holds her own amongst this predominantly male cast. In order to achieve her porcelain look, Snow White avoided the sun for six months prior to filming. This transformative dedication is equivalent to Matthew McConaughey's weight loss in Dallas Buyer's Club and one hundred percent deserves Oscar recognition. Walt Disney received an honorary Oscar in 1939 but that's no excuse for the Academy of Motion Picture Arts and Sciences to disregard Snow White's delightful performance this year. Snubbed! Snubbed! Snubbed!