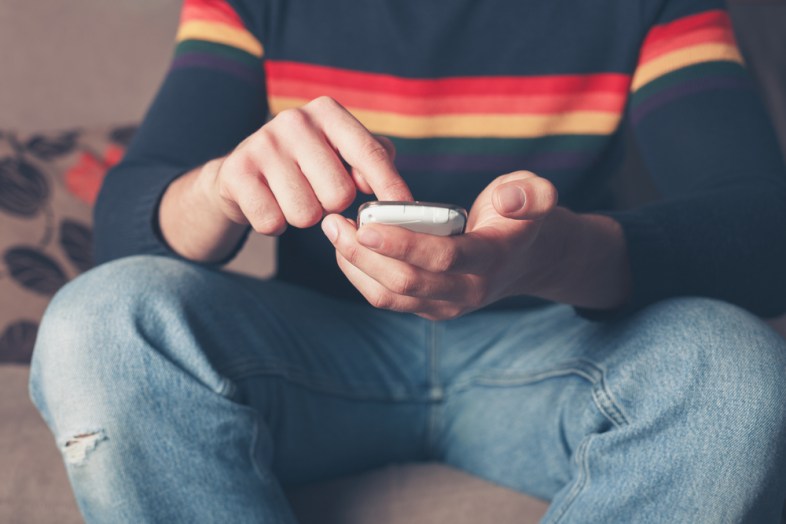 We all have different experiences when it comes to this app as it was launched later last year. I have met amazing guys; learned from their lives, and how effective this app is. But I can't speak for the rest of the world, when one morning, I decided to let go and uninstall it.
1. Tinder taught me to initially and to pretentiously judge people.
What makes a person land in your "Yes-Swipe-Right" folder or "No-He's-Too-Cool" bin will depend on your discretion. Who are we to judge a person based on looks and some perfectly written sentences in his/her "About Me" section? Me, I have developed the idea to screen people based on those two: photos, and bio.
2. I felt like a fisherman waiting for one big catch.
Who would have thought that I've been spending my entire bus ride just looking at guys' profiles, and reading stalking their linked Twitter/Instagram/Facebook profiles?
3. Even though I caught one, there's so many more trying to catch my attention and it's bad.
It is like you entered a candy store and tried to pick as many chocolates, tootsie rolls, and candies your sweet tooth could afford. Not anymore.
4. I want a long-term partner, not a part time love.
Sure, there may be hot people nearby, but are you sure you want to go out with them? I felt sincerely demoted when I have become the person I did not want to be – off for good times, ready to mingle with anybody, and a somewhat desperate to be in love through a mobile app that I rationalize served me well. Goodbye, I guess.
5. Or maybe, it can be the way I used it, too.
As I admit, I have gone too much (or too little) in understanding what the app really is, and how it can help me engage with people around me. Don't get me wrong. I have met a lot of amazing people on Tinder through the course of my stay there, and I wished to stay there for as long as I can. When however you realize that it has become a toxic in your life, and dating is not yet your thing at the moment, then liberty is served. No offense meant, Tinder Developers. I love you.