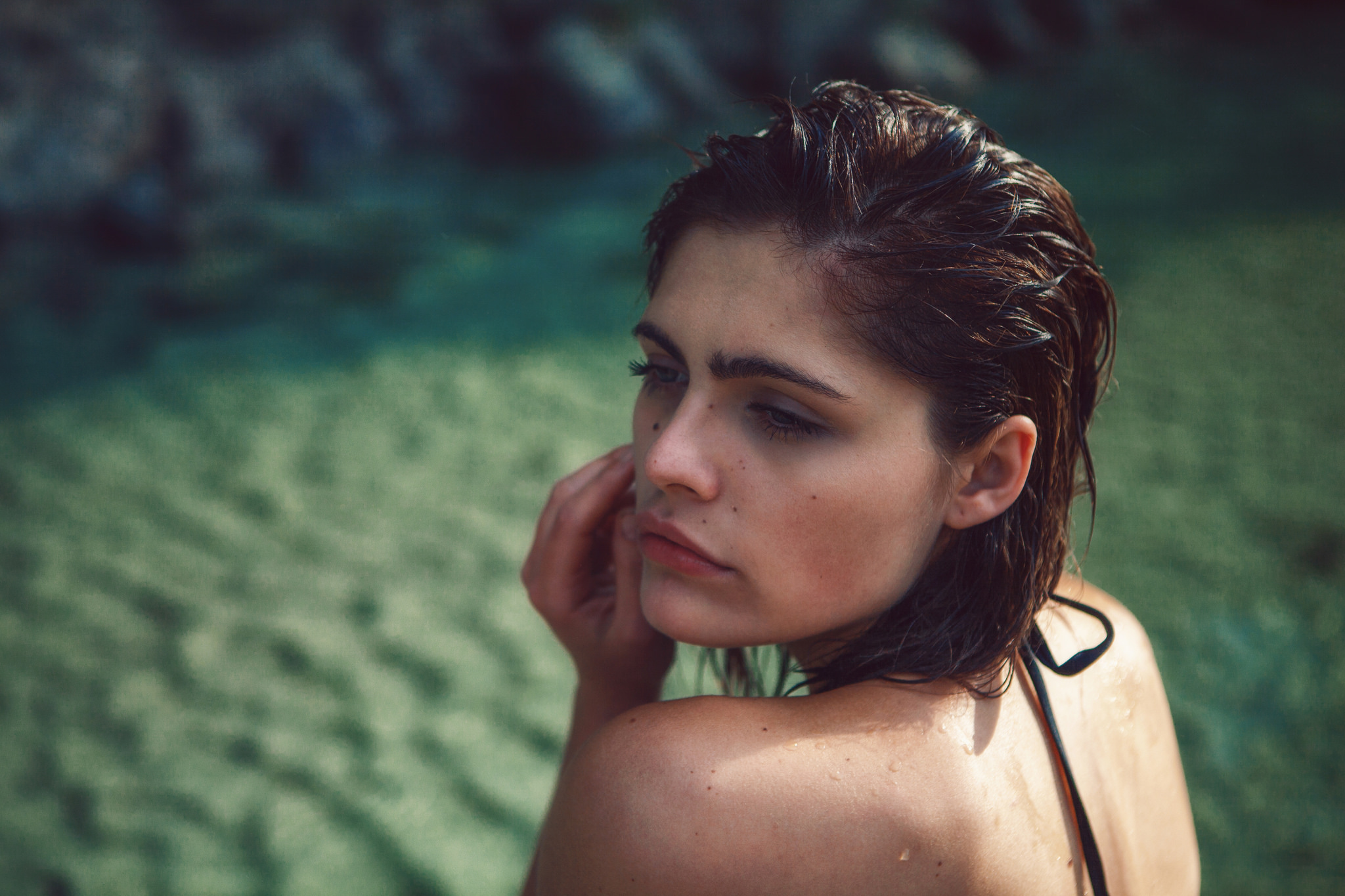 1.
You were with him; sitting under the ocean of stars above, holding hands while sharing thoughts. You just can't help but to smile because every word just reminds you of why you fell for him. Not because of the flowery words nor metaphors he makes just to make butterflies on your stomach. Simply because he is him. He has his unique style that makes you fall in love in every single move he makes.
2.
You woke up. Realizing that everything you have only exist in your dreams. That he never loved you the way you thought he did. That he never missed you the way you do every single second. And he will never will. Then, you'd ask yourself if you should you be thankful for the day you've woke up from the dream you thought would last forever.
3.
It still breaks your heart; seeing a photo of him in your room. It still breaks your heart, hearing his name from your friend's mouth. And when they talk about how happy he is right now, you can't help but to ask yourself, "When will I be able to find happiness without finding him?"
4.
You will try. You will try to get rid of the things that remind you of him. You will try to delete his number from your phone, but damn, it's saved in your mind. You will try to delete his photos from your gallery and will burn all of the photos with him, but you know what his eyes look like, and how his lips were perfectly curved — 'cos you crave for them every day. You will try to fall out of love, but you knew you couldn't 'cos no one could fall out of love, all we know is to fall in love and fall apart.
5.
You will see him in the middle of the crowd, wearing his smile you once fell into. His eyes, speaking, as if they are telling you that he's happy without you. You managed to keep your heart away, for he is now in love with somebody else. But the feelings are still here, and you can't find the way out of it. For how many times you tried to forget, fate pulls you back to where you are lost – in the memories he left.