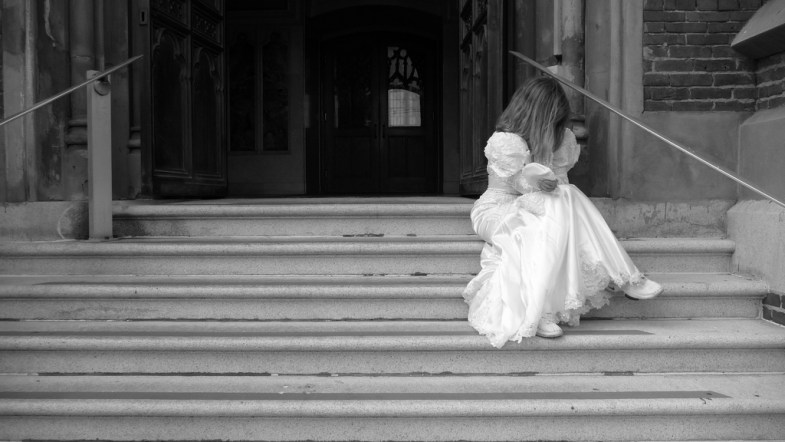 We belong to a generation where autonomy is the greatest achievement and admiration is aimed at those who maintain completely unattached lifestyles. We are modern nomads, changing jobs as frequently as we change homes and drifting seamlessly among social groups.
We define our identities through constantly evolving values, and pursue the opportunities which burn brightest, and fade fastest. We are a generation of one-night stands and one-year leases, scattering cells of ourselves in a thousand places and inventing as many versions of life as we have social media accounts. We dwell without a definite, glorifying the great unknown.
When it comes down to it, we view fulfillment in terms of freedom, and measure the potential for our life upon the options still present. We only want into the things that will easily let us out, particularly in term of relationships. We want love to be a low liability game. If we do not care, they cannot hurt us. Or, maybe, it's just that they hurt us less.
Because any amount of vulnerability bears the potential for heartbreak. It's just that sometimes your heart breaks before you even bother giving it to someone else. Our ribs become protective prisons for shattered little things. The very thing that keeps them out, traps us in: in fear, in doubt, in isolation. "It may break," we think, "but at least it's still mine." And this just goes to show that sometimes what we protect most fiercely is the thing most worth giving away. Often times others are more careful than ourselves.
What we see as not good enough they see as precious. And when you liberate, truly liberate yourself from fear and doubt and not-good-enough-ness, you'll know that the freedom to love is much more rewarding than the freedom from it. You will not worry why they haven't texted back, or where their sleeping, or that you give a damn. This time you'll know you do. You are free to nurture, to challenge, to care, to criticize, to forgive, to grow, and if necessary, let go, but with the self-awareness that at least you tried. And trying was the best thing about it.
Because even if this heartbreak is draining, it isn't any more so than the illegitimate heartbreak of caring just the "right" amount. Of holding back the realest bits of emotion and attachment in order to avoid the underlying threat of "clingy" and "dependent." Which are really just code words for "they really gave a shit." Regardless of the label, status or commitment, people will talk.
They will speculate, and gossip, and probably call you "crazy." So at the very least prove them right. Love relentlessly and recklessly and throw all the damn chips in, because no lasting love was ever gotten through caring "enough," and the greatest guarantee of heartbreak is hesitation.