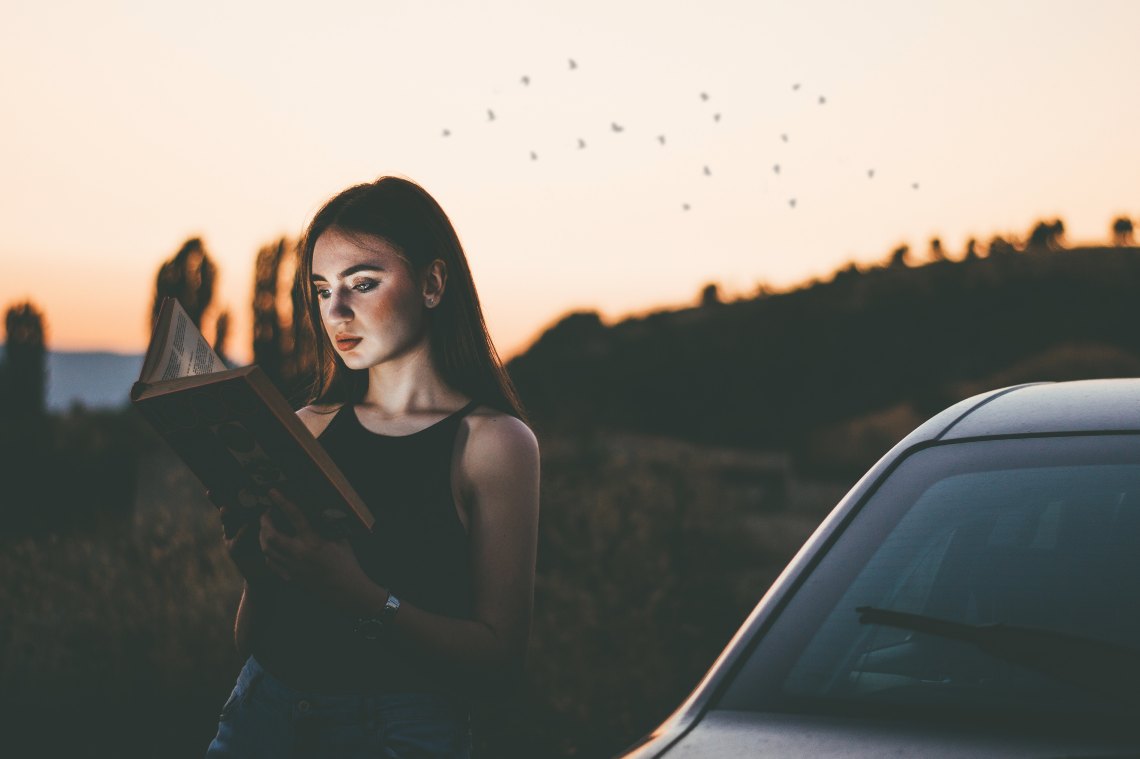 Most of us have spent our time daydreaming of a life that looked a lot like something straight out of a box office hit movie­ — traveling the world, getting a degree, doing what you love for a living, owning a beautiful apartment, eating at fancy restaurants you can't even pronounce, and experience living independently in a foreign country.
Growing up in a traditional Filipino culture wherein children were pampered, nurtured, and overwhelmed with love and affection from all members of their immediate and extended family — not that it's frowned upon — sometimes raised dependent, entitled, and sheltered individuals.
On the contrary, there are people who refuse to be confined by imposed boundaries, so they exhaust all possibilities in able to find opportunities that will give them a fast pass to independence. And I chose to become the latter.
​
Even if my parents were capable of easily providing everything I wanted in life, they taught me that nothing in life is simply handed to you on a silver platter.
They emphasized the importance of hard work and perseverance in attaining success. With that in mind, I pushed myself to the best of my abilities and learned to stand on my own two feet in the process.
For a girl with big dreams, I knew in my heart that the only way I could reach my full potential was to leave the nest. There was no amount of fear or uncertainty that hindered me from leaving the place I've known and grown to love my whole life.
So at 21, I made a life-changing decision to seek greener pastures in another country. After all, they said that you should experience living abroad at least once in your life — so I did.
The moment I set foot in Hong Kong, it felt like everything fell into place instantly. It gave me a reassuring feeling that every sacrifice and choice I made in my life led me to the place where I was meant to be.
While the whole process of moving involved a great deal of adjusting and adapting, it was nothing compared to the liberating feeling of being completely responsible for yourself. I felt invincible. 
As an expat who took the plunge with nothing but a dream and a few dollars in my pocket, I sure got lucky. In reality, everything you've ever wanted in life is just on the other side of fear.
So, here are the reasons why it is essential to experience living independently in your 20s abroad:
1. Personal Development
Moving to a new country gives you a chance to wipe the slate clean and to make the world your oyster. You will come across all sorts of challenges and it will help you grow into a person who laughs in the face of adversity.
When I was starting out, I thought the hardest part of moving was finding a job or being away from my family and friends. I underestimated the fact that being on my own requires knowing even the most basic life skills.
Growing up in Manila, someone prepared your meal everyday, drove you around, washed the dishes, did your laundry, fixed your clothes, cleaned your house, and ran errands for you.
Once you're on your own, you have nobody else to depend on but yourself.
Juggling a full-time corporate job, maintaining a social life, and accomplishing daily chores sometimes made me want to burst into tears. But in the long run, simple things such as these help shape you in becoming a versatile and self-sufficient individual.
You will discover untapped abilities, broaden your understanding of the world, and above all, you will learn to love yourself.
You will have a deeper appreciation for your hard-earned money. Imagine allocating your starting salary for paying monthly rent, bills, food, happy hour drinks, clothes, gym memberships, night outs, traveling, and at the same time saving a percentage of it for your future.
Definitely not a walk in the park, but you will learn to prioritize the things and people that are worth spending time and money on.
I think the most important thing you realize being miles away from home is finding out who your true friends are.
I couldn't emphasize enough how important it is to have the support of the people you've left behind. It will give you the strength to keep going further knowing that they believe in your dreams and your capacity to achieve greatness.
2. Better Opportunities
It comes as no surprise that most people strive to go abroad to seek better opportunities. Whether it may be for school or work, having international experience definitely opens doors for you.
If you have high aspirations in life, it is paramount that you expose yourself to a fast-paced global environment. You will learn how multinational corporations thrive in today's competitive market, get a chance to work closely with international clients, and have the privilege of being trained by professionals who are wise beyond their years.
And yes, you will get paid more than enough to support your (lavish) lifestyle. Do not waste your potential. Your CV will not write itself, so get to work!
3. Exposure To Cultural Diversity
One of the most important parts of your journey is meeting incredible people from all over the world. You get to immerse yourself in local practices, get a better understanding of cultural norms, and learn how to adapt to cultural differences.
Living in Hong Kong for 3 years gave me the best of both worlds. It is where the cultures of the East and West harmoniously blend. Having the privilege of meeting individuals from all walks of life humbles you and widens your perspective on how different cultures see the world.
You will learn how to build better relationships, be amazed how quickly strangers turn into friends, enhance your palate with authentic local delicacies, and have the chance to learn a new language.
Most especially living in a non-English speaking country left me with no choice but to learn how to speak Cantonese. It's always a win-win situation.
If there is one thing that will make your life abroad worthwhile, it is absolutely the people you'll meet along the way. They will teach you essential life lessons that you'll take with you wherever you go.
4. Reaping The Rewards
Before you can reap the fruits of your labor, you must put time, effort, and hard work in all that you do. As the saying goes, "Nothing in this world worth having comes easy."
There is no such thing as an overnight success. The successful people you look up to worked day and night to turn their dreams into an empire. They found opportunities in their setbacks and persisted even when the going got tough.
The world has so much to offer and you will experience a lot of breakthroughs when you're navigating through life independently. Yes, you will miss out on countless social gatherings back home, but it is nothing compared to the ones you'll have abroad.
You'll feel a roller coaster of emotions when you move into your first apartment (or the never-ending search for the perfect one), pay the bills from your own pocket, when you could personally afford your travels, purchase your first investment, start your first day at work, and realize that you could do anything you want without seeking anyone's approval.
It genuinely gives you a sense of power and ownership over your life and choices. It is rewarding in every sense.
Looking back on my journey, I never thought that I would reach important milestones at an early age. There was nothing more fulfilling and gratifying than seeing your hard work come to life.
Living abroad enabled me to build a life that I've always wanted for myself without asking for any kind of support from my parents.
Behind the globetrotting adventures, occasional luxury indulgence, and guilt-free weekend splurging, is a person who persevered all the way and believed in herself that she could turn her dreams into reality — and I would do it all over again in a heartbeat.
Do not waste your youth being stuck in your comfort zone. Anything is possible if you put your mind, heart, and soul in everything that you do. 
If I could make it, you can too. All those daydreams could be your reality. Be adventurous, be daring, be curious, be courageous, be kind, and simply, be you.
Never settle for mediocrity and always remember to keep moving forward.