Kathy Griffin, comedian and television host, is in hot water today after posing for a picture with a decapitated head that resembles President Trump. In the picture, the decapitated Trump head is bloody and Griffin stares straight into the camera. Photographer Tyler Shields took the photo.
During the photo shoot, Kathy joked that she and Tyler would need to move to Mexico once the pics got released, for fear they'd be thrown in prison.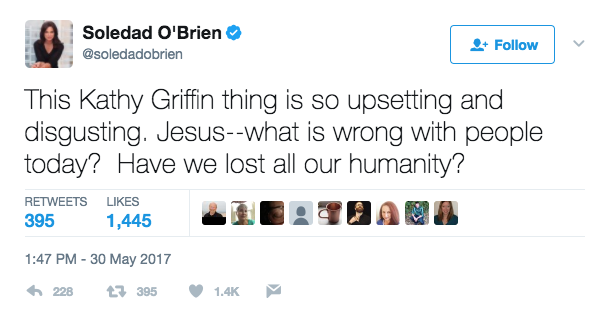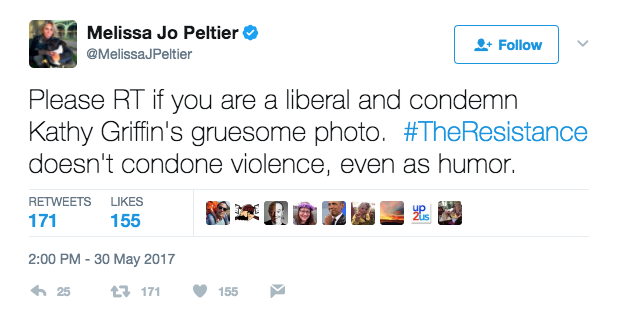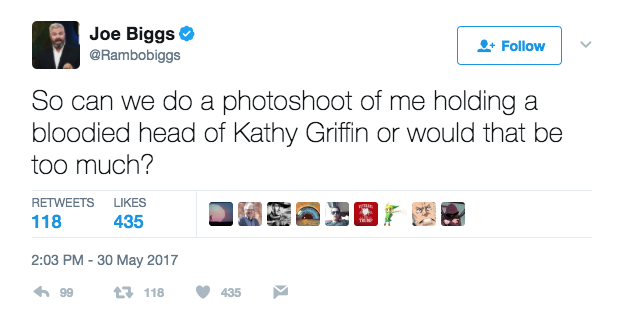 It seems like there may be a new James Comey in town – someone that the left and right can both be united hating.