On Monday night, 23 people were killed after a terrorist attack at an Ariana Grande concert in Manchester, England. The terrorist group ISIS claimed responsibility for the horrific attack. That evening, Grande took to Twitter to tell fans she was "broken" after the attack.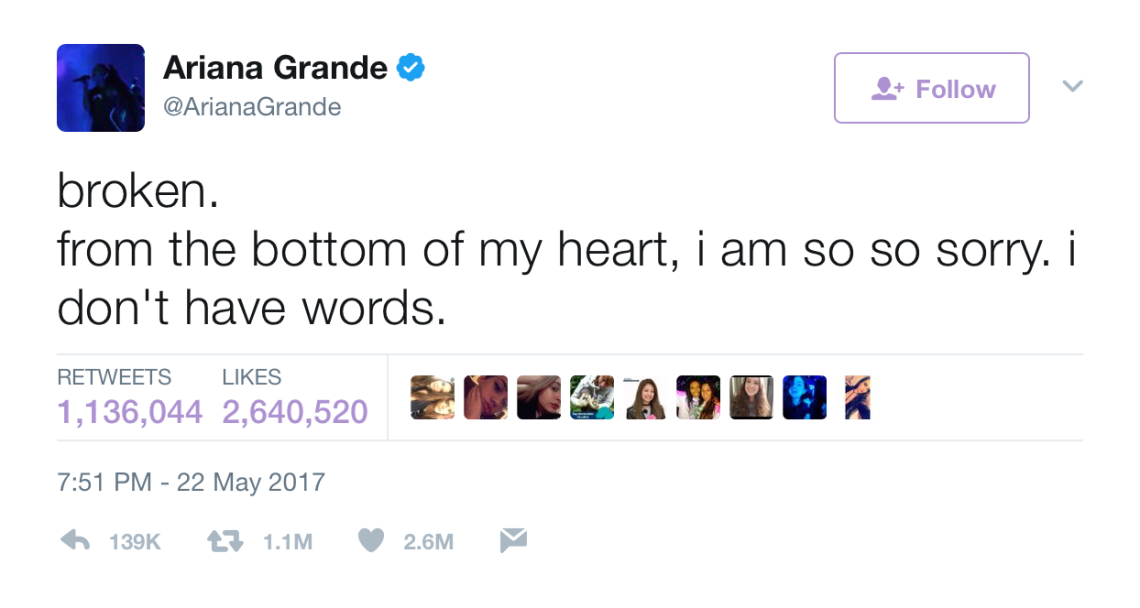 Grande's management confirmed that the rest of her Dangerous Woman tour has been cancelled. Her fans waited to see what the singer would do next. She remained quiet – until today, when she announced she would be returning to Manchester to hold a benefit concert for victims of the attack. She also expressed her gratitude for the way her fans handled the aftermath of the attack.
"The compassion, kindness, love, strength, and oneness that you've shown one another this past week is the exact opposite of the heinous intentions it must take to pull of something as evil as what happened Monday," Grande wrote in a post shared on Twitter.
"I'll be returning to the incredibly brave city of Manchester to spend time with my fans and to have a benefit concert in honor of and to raise money for the victims and their families. I want to thank my fellow musicians and friends for reaching out to be a part of our expression of love for Manchester. I will have details to share with you as soon as everything is confirmed."
Grande also wrote in the post that the victims of the attack "will be on my mind and in my heart everyday" and that she will think of them for the rest of her life.