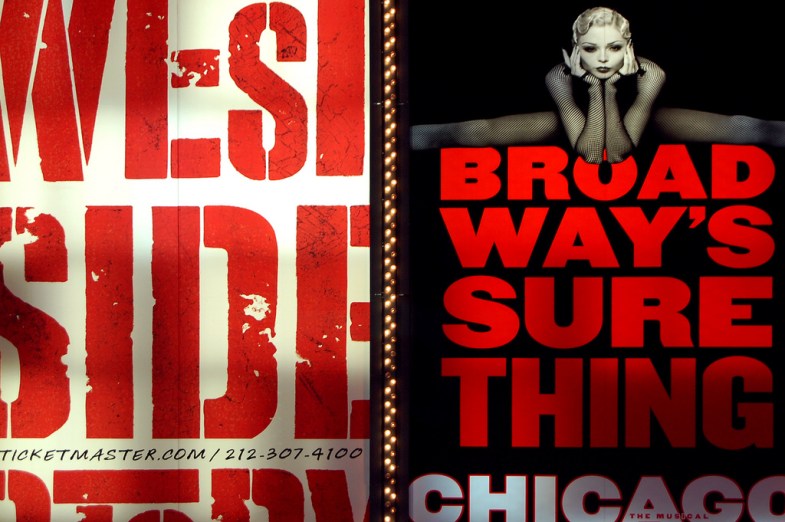 Drama more melodramatic, love more lovable, and tragedy more tragic! Hedwig and his Angry Inch, Annie rabble rousing about her "Hard Knock Life," both progressives and traditionalists alike have limitless possibilities–when they can burst into song at the drop of a hat. A failed nun fleeing Nazi's across Austria, or just "a steel town girl on a Saturday night" nothing is ever implausible. Dreams are realized and in spectacular fashion. Focusing on how life could be, should be, or if only it would be. With its rosy disposition (and often equally color blind set direction), musicals aren't always taken seriously. Yet the genre is one of film's true mavericks. Introducing audiences to characters and ideas, they've never experienced before.
West Side Story was ahead of its time, the Jets lament to Officer Krupke sang of ethnic gang warfare, junkie moms, mental illness and cross dressing siblings. In 1961! It also holds the distinction of being the musical film with the most Academy Award wins (10), including Best Picture. A genre of firsts. The first all black casts were in The Wiz and Porgy and Bess. Technicolor first awed us in Oz, Gene Kelly was the first straight male dancer to sashay and still retain his "sexy," before the likes of Justin Timberlake thought about bringing there's back. Light hearted at times, but trailblazing whimsy none the less. My love of Drag began when Tim Curry's Frank-N-Furter mesmerized me in mascara. On-screen introductions to different sexual orientations and gender politics followed in tow, via muses in Cabaret, Dream Girls, Sweet Charity and Calamity Jane. In 1959 no one could have predicted Some Like It Hot's ending, now that's gender identity explored and truly (and unexpectedly) embraced. In musicals differences aren't demonized, they are celebrated.
Where else can you spend an hour parading across the desert with Priscilla, witness David Bowie rule an entire Labyrinth of muppets, or start the French Revolution with an emaciated Wolverine? Then watch 3 sassy lasses narrate the most horrific of happenings from a Little Shop, while singing du-wop in a perfectly manicured bouffant? Or simply wallow in the majesty that is Christopher Walken's vaudevillian dancing. in pretty much everything.
Nowhere else, but.