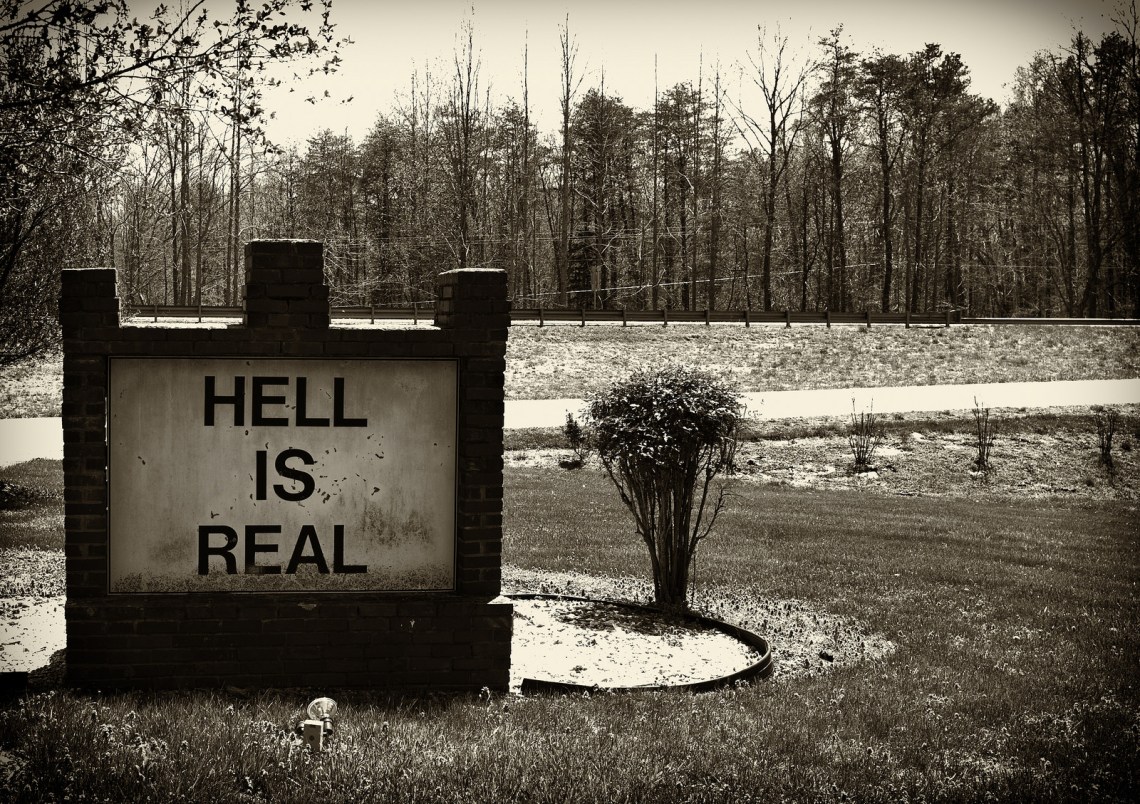 He got me on a technicality; I had asked the wrong question.
I was 23 and still fresh blood to New York City, where a handful of my west coast friends had relocated after graduation. Our version of the city was unrealistically shiny, albeit gritty, comprised of big jobs, bigger paychecks, dealers who made house calls and penthouse parties.
The night we met, Jake* walked into my friends' apartment party wearing an oversized, brown suede jacket that matched his shaggy brown hair. Brooding, bookish, tall and reeking of alcohol, I was attracted to him immediately.
It didn't take long before we were huddled in a corner, oblivious of any surrounding debauchery, connecting over our mutual interest in writing, classic lit and the best karaoke bars. I remember thinking the conversation was so interesting, so different from the mundane "What do you do," "Where are you from," "Where do you live," type conversations that banker boys seemed to make a sport.
Fast-forward three hours and four shots, we found ourselves in one of the formerly debated karaoke spots, surrounded by our friends singing slurring Aretha and Britney in a dimly lit, private room that smelled strongly of sautéed bok choy and Sapparo.
We were talking so closely I could smell the stale whiskey on his tongue. I breathed him in like a drunken Death Eater, eager for him to finally fucking kiss me already.
"I really want to kiss you right now."
"Hmm… you should probably do it then."
"But I shouldn't."
"Do you have a girlfriend or something? Because it really hasn't seemed like you do."
"I do not have a girlfriend. It's complicated."
"Life's not a Facebook status—either you have a girlfriend or you don't."
"I don't."
"Good, because otherwise I'd be pissed you wasted my time and ashamed for thinking what I'm thinking about doing to you."
"Let's get out of here."
We didn't even make it back to my apartment, a mere four blocks away. Instead, I pulled him into a smaller, unoccupied karaoke room down the hall by his stupid, suede jacket, locked the door and pushed him down on the cracked pleather couch, surely worn from scenarios similar to this.
The situation was more stimulating than the actual act itself, but I'm now wise enough to never complain about spontaneous sex. Satisfied but still wanting, we made the "trek" to my place for rounds two and three.
We lay in bed until mid-afternoon the next day, talking about everything and nothing in particular for hours. After he came on my favorite college sweatshirt for the second time, I finally proclaimed my lady parts off-limits and kicked him out.
Despite having to immediately sprint to CVS for the morning after pill, I was on a high. I remember feeling pretty satisfied—this guy was cute, smart, interesting and interested in me, and had the endurance of a Triple Crown Winner. Needless to say, I was elated when he texted me a few days later… at first.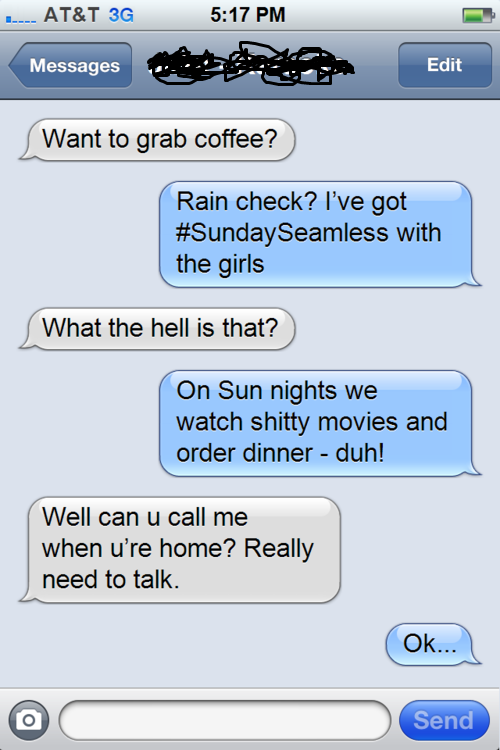 I prepared for the worst—I wasn't having his babies, but I was having his herpes. That didn't happen (praying works!) but what actually happened may have been worse. I skipped Sunday Seamless (a damn shame) to call Jake. There was barely any bullshit banter before he jumped right into it:
"I'm feeling guilty about what happened."
"Um. Why exactly?"
"I told you it was complicated…"
"Look, if you're worried about me falling in love with you or something, don't be. I fell in bed with you—not love. You don't need to worry about anything. We're just two single people that had a good time."
"I know, I know. But… I'm not exactly a free agent."
"You said you didn't have a girlfriend."
"I know, I know. That's what makes this so hard. I don't have a girlfriend."
"Ok, I'm confused then."
"I have a fiancé."
The rest of the conversation was a blur. Jake said this was the first time something like this had ever happened and, because of our mutual acquaintances, he was worried his long-distance fiancé would find out. Blah, blah, blah.
I didn't freak out—he clearly wasn't worth it. I didn't even string together enough profanities to feel momentarily vindicated. Instead, I calmly assured him I didn't give enough fucks to rat him out to his betrothed and hung up the phone, vowing to never believe anything a man said ever again.
A few hours later, my phone buzzed with a text from Jake:
"Thanks for being so cool about everything. You're an amazing girl. I wish I had met you before, but I'd really love to know you now."
Before what, Jake? Before you forgot you had a fiancé? Before you had a fiancé? Before I verbally assaulted you into the reality that I'm not some calm and collected chick that is totally "cool about everything," and that while I maybe didn't adequately express my disgust and disdain earlier, I think you're a literal, living piece of shit?
Jake didn't expect the text tirade I sent his way, but he responded to it quickly with a weak reply about how he was a good man, and I shouldn't judge him by this one act. One act? Try six acts, unless you forgot the marathon session the next morning.
I told him that no amount of words in the English language could prove him a decent human being, and that he should never contact me again. Despite the warning, Jake continued to text, call and even Facebook friend me (?) for the following few weeks, proclaiming that he had something to give me and wanted to explain the situation. All attempts by him were unanswered by me, until I finally couldn't take it anymore.
A couple weeks later, Jake met me at a small, West Village coffee shop that was either always too crowded or too loud to talk—hence why I picked it. I was only halfway finished with my overpriced latte when he asked to go for a walk outside so we could have a real conversation.
"I'm not going anywhere with you, but we can sit on a stoop for five minutes."
"Okay, fine. Thank you. Let me just get this off my chest and give you something."
As I sat on the too-picturesque stoop, thinking of all the other humans I'd rather be with in that moment, Jake pulled out a coral, paisley notebook from his messenger bag. Did he seriously think an ugly, upholstered journal was going to make up for anything? I reached for it, but he pulled back.
"I wrote something for you."
"Oh god."
"And I want to read it to you."
Before I had a chance to prevent this monstrosity of a moment from happening and/or vomit, Jake cracked open the journal and started reading a poem—the longest four minutes of my life. I won't subject you to the same treatment or his self-righteous words, so I've photocopied the final page for your viewing (dis)pleasure.
After Jake was finished, I asked if he could finally be finished. He needed to stop trying to prove he was a good man to me and actually be a good man, which didn't include sending incessant texts or reading poems on street corners to women who were not his fiancé.
I told Jake that if we ever ran into each other (we would) he should politely remove himself from my vicinity (he didn't) and not even think about speaking to me (he tried, despite the shiny new ring on his left hand).
A year later, I'll think about what it cost to meet Jake—Plan B ($50), STD Test Package 1 ($150), my favorite sweatshirt (priceless, but I'm pretty sure it was like $22), random nights' sleep contemplating why I seem to always attract indecent guys and if marriage really is as a viable institution (two dark circles under my eyes), a general distrust of the opposite sex that will last too long (one failed would-be relationship with a really good guy) and a firm belief that all engaged men should also have to wear engagement rings, in case they forget.
Another year after that, I'll realize my mother was right when she said people only expect the love and attention they think they deserve. I'll work on that, and gain way more than I ever lost with Jake in the process. I'll be proactive about my own happiness, and refuse to believe that all men are Jakes.
I'll write down this story, title it "My Thorny Muse" and reduce Jake to merely that—a story I sometimes tell and laugh with my single girlfriends about, the epitome of disaster dating in New York.
*Name has been changed. You're welcome.