In college, my friends and I devised a no-fail theory on how to ensure you always go home with someone at the end of night—with minimal effort and planning.
You don't need undisputed charm, a magic formula or even special Spanx. You just need to be there. Like, physically standing there at the end of the night. Let some other eager soul lay down the groundwork (from one-on-one flirting to small talking with his bros) and prep the dude for an adult after party while you enjoy the evening festivities with your friends.
Then, at last call or closing time, when the clock strikes 4:00 a.m. (this isn't Cinderella's story) and the dim lights rise like Charlie Sheen after a bender, lock eyes with said dude and make sure you're the closest Last Woman Standing. You're not waiting around for him to choose you, because you already chose him.
To those who may be screaming "But love isn't a competition!" inside their heads and/or out loud right now, this is not about love. This is in the pursuit of casual, and most important, consensual sex. Don't hate it.
(Important side note: The dating world is a competitive landscape. Sorry to break it to you. Finding a mate, whether for the night or for life, has been a game since our ancestors roamed the earth in badly designed and probably super itchy loincloths—a game that often requires effort, wit, persistence, logic, luck and vulnerability. Thankfully, we're no longer cavewomen who need to depend on men for survival. Now, we can just use them for fun and sperm. Progress!)
The Last Woman Standing theory has never been clearer to me than at weddings, events so filled with love that it spills over to all the unattached ladies in the immediate vicinity. When mixed with an open bar, this excess emotion quickly turns to lust; and with only a few eligible, single men in attendance, the Last Woman Standing is a great way to avoid a battle with the bridesmaids.
During a recent wedding weekend, I was outmaneuvered by a sorceress of Last Woman Standing. I know, I know. What? It's my fault, really. I was blindsided. Let me explain.
It was the wedding of two high school friends who fell for each when they both moved back home after college. It's a union that united the group of girls and guys I hung out with the most back in the day. A match made in adolescent heaven. Or something.
On Friday afternoon of the wedding weekend, the bridal party headed to bumfuck (but beautiful) nowhere for the rehearsal and rehearsal dinner. Besides a few close girlfriends, I hadn't seen most of these people in the eight years since graduating high school—a fact I didn't realize until driving in the bridesmaid bus (Seriously, can everyone please stop carting us around in creepy white vans?). At first, I thought I was just carsick from the gravel country roads, but then I realized I was sort of nervous.
As we piled out of our van, I saw him (let's call him, Tyler). Tyler and I always had pretty great sexual chemistry, but things never progressed past coquettish conversation and harmless eye sex. I had a boyfriend. He had a girlfriend. You know how the story goes. So, I was pleasantly pleased to discover that our apparent chemistry persevered, nearly a decade later.
The wedding gods, or more likely, my friend the bride, made sure Tyler and I were paired to walk down the aisle together, ensuring playful touching and the need to collaborate on our reception entrance dance (yes, those are a real thing). Over a few several glasses of wine, Tyler and I had a chance to catch up. We were both currently single, and we were enjoying that detail the most. Wedding weekend jackpot!
As the rehearsal dinner came to a close, the bridesmaids were getting ready to head back to our cabin, while the groomsman were set to do the same, which meant all nuptial nookie was reserved for the actual wedding night.
"Holy shit, could Tyler be more into you right now?"
"He was lower back grazing you all night!"
"He was LBG-ing you? Girl, you've got that dick on lock."
[A sampling of supportive words from fellow bridesmaids during the 10-mile off-roading drive to our cabin.]
Once we were safely home and snuggled into our matching pajama sets (a gift from the bride), my phone buzzed and Tyler's name popped up on my screen, unexpected but welcomed.
"Y'all have fun tonight. See you tomorrow :)"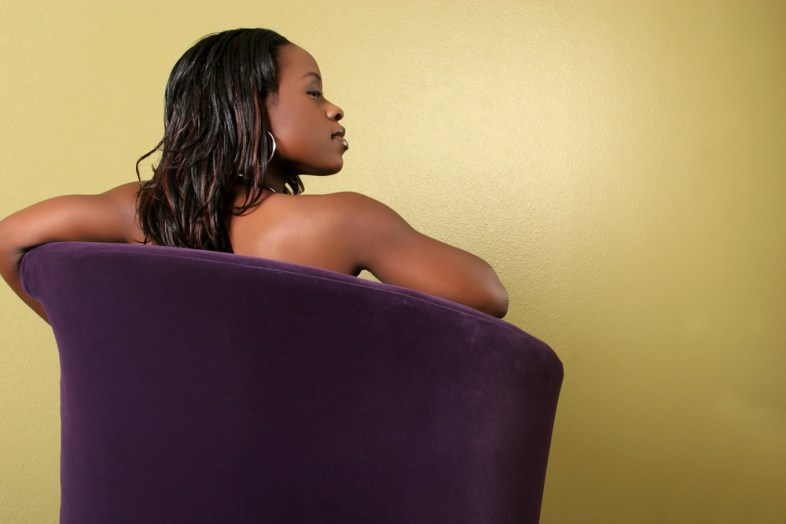 I went to bed feeling confident and cool. I dreamt about the best spots to get frisky at the reception (the back barn was the obvious choice) and woke up feeling invigorated. It was my best friend's wedding day! The sun was shining! The top 40 female power ballads were on blast! I was getting laid tonight!
I'll fast forward for you. The wedding was stunning. People cried, people laughed, people hit up the open bar (beer and wine only) with unrelenting passion.
Tyler and I stayed close throughout the evening—shameless flirting, dancing with a touch of grouping and occasional handholding. At a quarter to midnight, the DJ announced last song and we gravitated to each other with ease.
"You're coming over to the cabin after this, right?" Tyler asked as Can't Stop Believing blasted through the speakers. It was so cliché, so perfect.
"Yeah, I think all the bridesmaids are."
"Good."
All the bridesmaids were not. Just two of us were eventually chauffeured to the boys' cabin by the bride's younger brother in yet another oversized white van.
Tyler opened the door, beer in hand waiting for me.
"Hey."
"Hey."
Oh, it was on. It was the most on. The most on it's ever been.
Over the next four hours, we descended on our quest to a wedding one-nighter. We ate wedding cake from a box with our hands (I may be a bridesmaid trying to get some, but the fat girl inside me never leaves). Afterwards, Tyler sat on top of the kitchen counter, while I was tucked beneath him between his dangling legs, his arm draped around me smelling of sweat, beer and sugar.
"You guys look good together," said Ben, one of Tyler's best friends and my sixth grade partner in crime.
Most other couples had either gone to bone town or bed. The remaining crew—Tyler, myself, a few of his friends and the other bridesmaid—set up a bonfire in the backyard.
"Do you want to go find a bed with me?"
No, that question did not come from Tyler, which would have been the obvious assumption. That question, so innocent and logistical, came from one of the other remaining bridesmaids, whose eyes had glazed over significantly during the past hour.
"Remember: Any bed but mine!" joked Tyler, who had made it clear earlier in the night that his bed wouldn't be compromised to after partiers, regardless of bridal party status.
"Whatever," she said as she presumably left to find another room to rest her innocent, drunk head for the night.
Tyler looked at me with heated eyes. I knew that look. He'd been throwing it my way all weekend long.
"I'm going to go make sure she didn't steal my spot. Then, let's go grab a drink on the upstairs patio."
I heard myself respond: "Sounds perfect."
Ten minutes later, I was finishing off another drink (FYI: Only number four! I was keeping it together for optimal functionality and flexibility) when Ben brought me back from my thoughts.
"Where's Tyler?"
The second he asked I knew where Tyler was, but I went inside to check anyway. Yup. His bedroom door was locked.
Tyler was with the Other Bridesmaid, a cunning connoisseur of Last Woman Standing.
I'd made a mistake. I put in effort all weekend but she was there, in his bed. She was the LWS when it mattered the most—at the end of the night.
Rejected, I returned to the bonfire with both frustration (at myself) and admiration (at her).
"So, where is he?" asked Ben.
"Tyler's in bed… with Other Bridesmaid."
"I didn't even know that was on the table," he slurred.
"I think once a girl gets in a guy's bed, anything is on the table."
"You're spot on. We're gross. Dudes are gross. Are you mad?"
"Nope. Shit happens."
"Yeah. Well, I guess she was the Last Woman Standing."
She sure was.