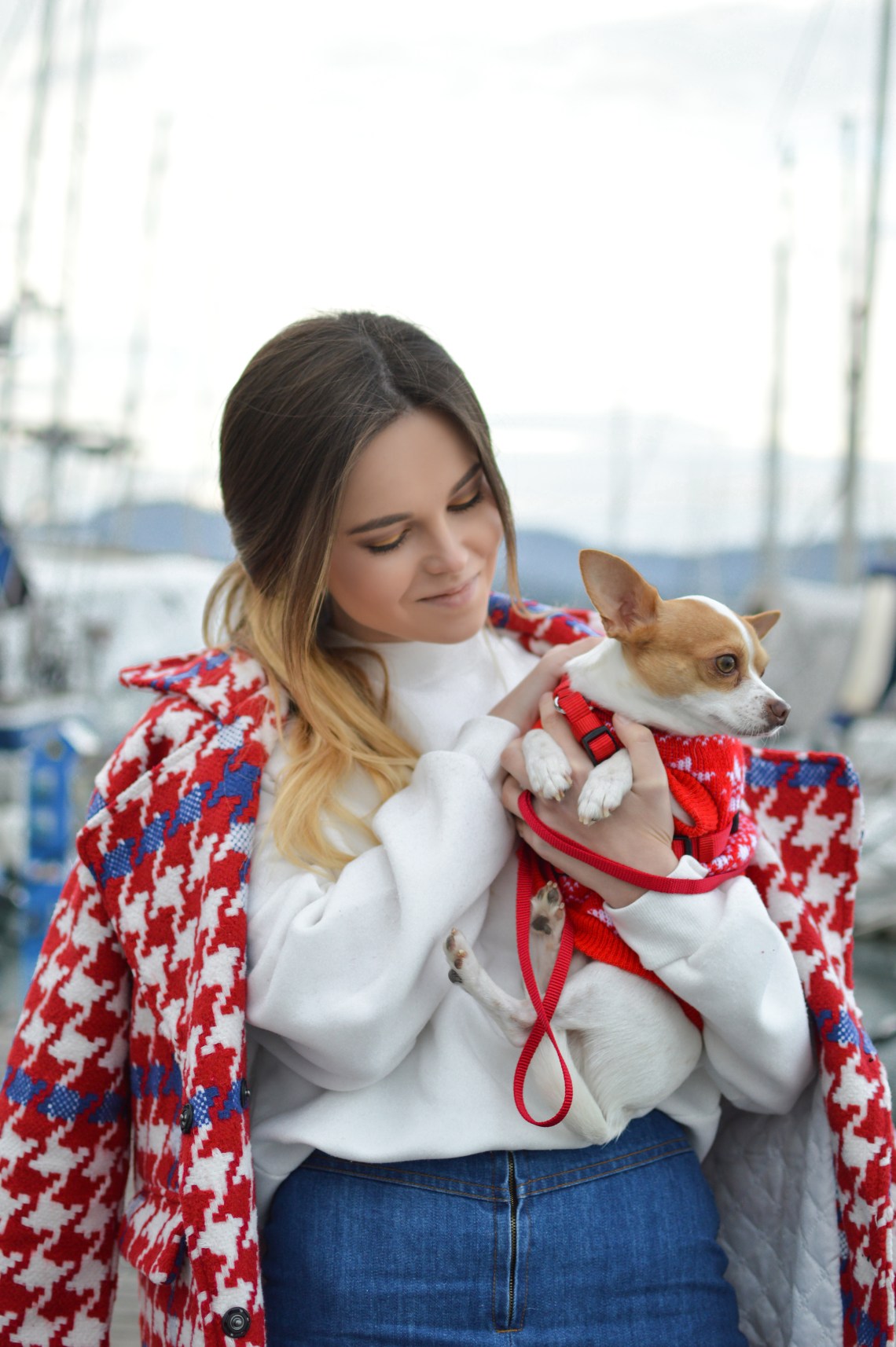 Scientists have conducted several studies on dog owners and have discovered that people tend to choose dogs like them. The results revealed strong correlations between the type of dog and the owner's personality as people are attracted by breeds that fit their personality and lifestyle.
People who owned small dog breeds were the most open and imaginative from the analyzed segments. They are open to new experiences and are strong amateurs of arts and culture.
Owners of mixed breeds are friendly, fun loving, open-minded, as well as down-to-earth. They love to spend time with friends or helping others and are always focused on the main aspects.
Are you keen on toy breeds? You are sincere, fun loving, versatile, loyal, and an enthusiastic traveler. You are focused on having a great look and enjoy socializing with others.
Let's see specific characteristics which are correlated with well-known and appreciated small dog breeds!
If your favorite breeds are bulldogs, you are a determined, calm, and ambitious person who tends to be stubborn at times. You are efficient in completing tasks as well as romantic and gentle.
Lovers of French Bulldogs adapt easily, love diversity, and pay attention to small gestures, making other people feel loved.
Terriers are energetic, fun loving, and playful companions. People who own terriers are said to be flexible and able to focus on the task at hand. Just like the dogs, terrier owners are often feisty, brave, and competitive. They are extremely talkative and have a good sense of humor.
Lovers of Yorkie puppies tend to share their opinions even on controversial topics and have the ability to persuade other people.
Boston Terrier lovers are energetic, but need to organize and concentrate better to make things work.
If you are the proud owner of a Poodle, you are intelligent and your favorite style is the classic one. You are sincere, loyal, fun loving, and versatile.
As a Chihuahua owner, you love to be the center of attention when you are in a group. You are fun loving, optimistic, versatile, and focused on a neat appearance.
Are you a lucky owner of a Dachshund? Then, you are ambitious and don't give up until you get what you want. You tend to adopt a bossy attitude towards others and become stubborn at times. Do you love food and gardening? If so, you are like your dog that enjoys digging up on things.
If your favorite breed is Pug, you are cheerful, intelligent, and fun loving and you tend to live to the fullest. You prefer activities that relax and pamper you as you like to be always spoiled. Pug owners are cheerful and sarcastic and have the tendency to impose their own points of view no matter what. Laughter is one of the strongest motivation for them in any context. Are you one of them?
You love Bichon Frises and wouldn't hesitate at all if you were to choose your favorite pet. Your look is one of the most important aspects for you and your reputation. And you are self-assured, with strong attraction towards arts, luxury, and classy style.
Shih Tzu's ownership tells you that you are honest and open. One of the things you hate most about others is dishonesty. Truth is always better than a lie, even if it hurts.
As a Pomeranian lover, you have a strong personality and you are always struggling to get what you want in one way or another.
You are sweet, but merciless to those who want to take advantage of your kindness. Because you are an admirer of Cavalier Spaniel and you can be both sensitive and tough. Despite your negative experiences, you keep positive vibes.
Your affinity for Schnauzer makes you adaptable and flexible to situations and persons as well as reflective and open.