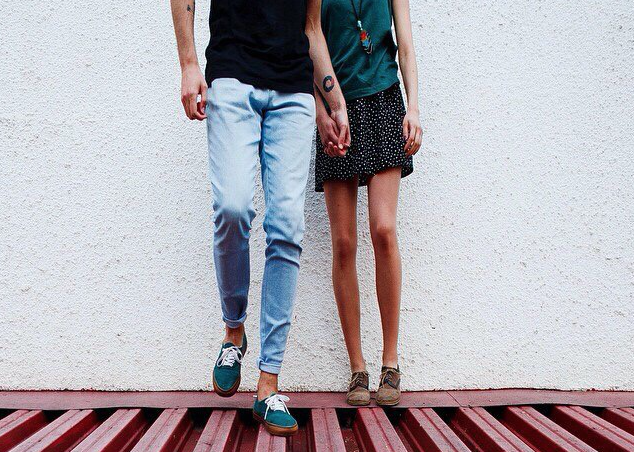 1.
"I never liked giving blowjobs, ever. I don't mind licking and teasing, but I want to do it for a few minutes and then move on. I was torturing myself with this because I wanted to be a good girlfriend, but it would take him 45 minutes to cum and then my jaw would be sore all the next day. After a few years of being together I got more confident and I didn't worry about "losing" him because of what I did and didn't enjoy in bed." — Sophia, 29
2.
"Honestly, I'm so busy all the time I haven't even thought about oral in a long time. We both work full-time and have young kids, it's hard to juggle everything. We rarely have date nights and have sex maybe once a month — and then it's like, time to get down to business. Neither of us do oral." — Charlotte, 34
3.
"At this point I've been with my husband 8 years and he's gone down on me a handful of times, and that was only when we started dating. At this point, I'm no longer interested in giving him a one way deal." — Ali, 32
4.
"We used to both enjoy oral. Now he's obsessed with porn that features aggressive blow jobs. I have no interest in this. It scares me a bit, honestly. He doesn't want to do regular BJs so I don't do them at all." — Olivia, 30
5.
"My life is so stressful and I never feel like I get a break. I'm working all day and then I'm with the kids and making sure they have everything taken care of and figuring out meals and cleaning. The BJs tapered off as the resentment towards my husband began to grow. I pull so much more of the weight in our family than he does. Why should I have to give him BJs too?" — Marissa, 33
6.
"To be completely honest, I don't really like my husband anymore. It's one thing to have occasional sex, since it can be impersonal (we don't usually kiss or anything) but oral is so intimate, I can't bring myself to do it." — Chloe, 25
7.
"I don't enjoy sex the way I did when we were dating. It was fun and exciting then, but now it's like, fuck we haven't had sex in couple months so I feel guilty and make it happen, but blow jobs are a level I can't even aspire to right now." –Lisa, 28
8.
"He takes forever to cum and I got sick of it. I would give him blowjobs every other day if he could figure out how to cum in like 7 minutes." — Jackie, 26
9.
"My husband is mad the blow jobs have stopped, but he doesn't turn me on anymore. He used to court me and compliment me and make me feel sexy and desired. Now he just expects things and doesn't say thank you. I can't remember the last time he's told me I look nice, let alone sexy. I can't muster up the energy to do oral because I'm not feeling the sex in general." — Rachel, 31
10.
"We've been together so long we're experts in getting each other off. Our sex routine is short and sweet, and that works for both of us because we can squeeze it in and we're still doing it a few times a week. At some point we just stopped experimenting and playing around and doing all the foreplay stuff. We get in and get out." — Emily, 36
11.
"This is kind of silly because I know he enjoys them, but whenever I would give him head my husband would just lay there and never make a sound. Just like lay down for 15 minutes as if he was in a coma and then get up and do something else. I get that's he's focusing but he can't give me a grunt or a groan or anything? It's a lot of work to do and if he doesn't seem to be LOVING it I don't really see why I should have to do it." — Jenny, 27
12.
"I can count on one hand the times I gave him head while we were dating, so it's not like it stopped, it's just never been something I like to do and he's always known that." — Caroline, 30
13.
"My husband made a comment about my BJ skills a few years ago. He apologized profusely when he saw how crushed I was, but I just never got my mojo back in that area. Every time I think about it I get anxiety about whether I'm going to give him a shitty BJ and how much better his previous girlfriends must have been." — Christina, 33
14.
"I'll give my husband BJs in the morning but not at night. He likes to drink, so if it's an occasion where we went on a date or it's a holiday or something (which is when we generally have sex) he's probably had a few and it takes him forever to cum. I told him it was off the table if he's had any liquor because I was tired or how much my jaw hurt. I wasn't even in the mood for sex after." — Nikki, 32