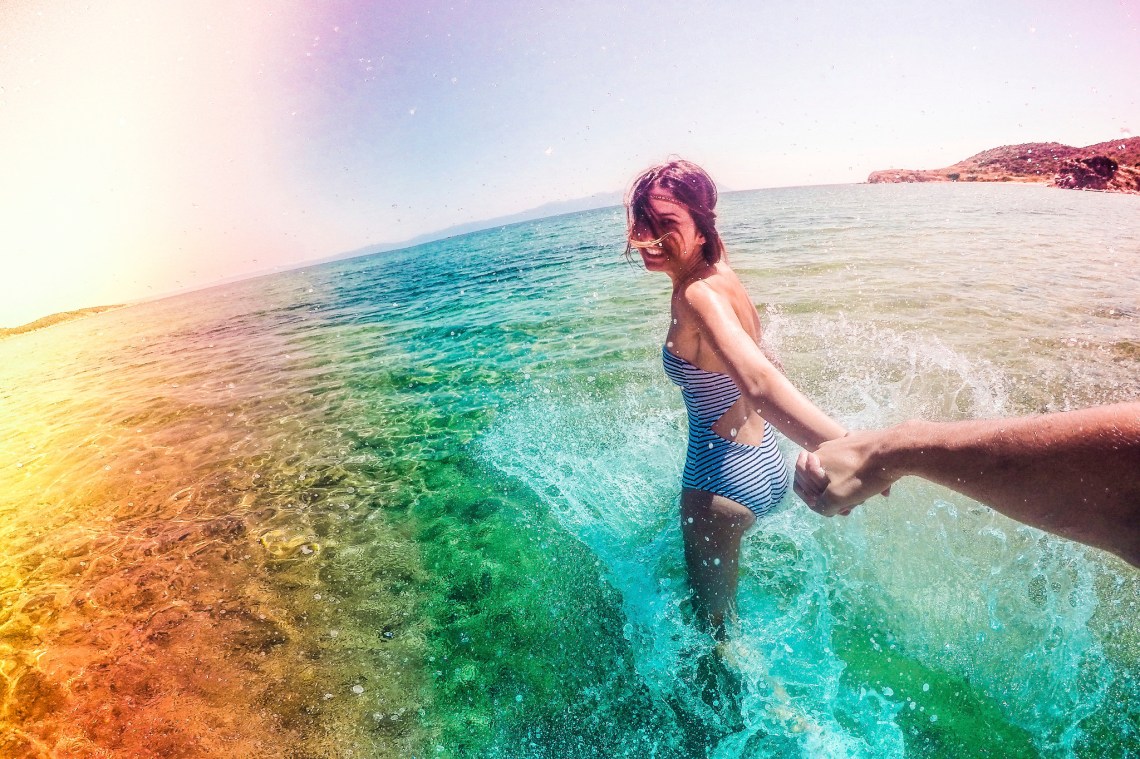 1. Three words: overlapping tan lines. And you're completely okay with it.
2. Your hair may not always be healthy, but it sure does look great in its natural messy and wavy form.
3. You have more bikinis than underwear. While normal people buy them because they're going on a vacation, you buy them because it's Thursday.
4. The feeling of sand between your toes is almost synonymous as the feeling of your head on your pillow.
5. The most important epiphanies and decisions in your life were made while sitting on a beach.
6. You're the queen of packing light because what else is there to pack other than bikinis?
7. You're more comfortable doing anything in a bikini, tbh.
8. You have different bottles of sunscreen that are still yet to be emptied.
9. Your idea of a perfect date would obviously be set on a beach. Perhaps watch the sunset, or maybe even camp under the stars. Or better yet, a private candlelit dinner while listening to the sound of the waves.
10. Skinny dipping? Been there done that.
11. Sex on the beach? Either you already have, or you definitely want to.
12. You're the crankiest bitch in cold temperatures.
13. You understand that there's a thin line between a good tan and just borderline burnt. But reaching your max tan limit doesn't necessarily make you avoid the sun nonetheless.
14. You do worry about aging and what the sun gradually does to your skin. But it's just so hard to care when you're in paradise.
15. There's always sand inside your bags and you'll never know where it's from because you've taken it to too many beaches.
16. Your honeymoon goal is either Hawaii, Bora Bora, or Maldives.
17. You've once dreamed of a surfer boyfriend.
18. You're immune to sands in your crotch.
19. Even though you've seen the most beautiful pristine beaches, you appreciate the less immaculate ones equally. Good beaches, bad beaches, you love them all, that's your effin' problem. (READ: An Intensive Analysis To Philippines' Best Islands)
20. You believe in mermaids, because duh.