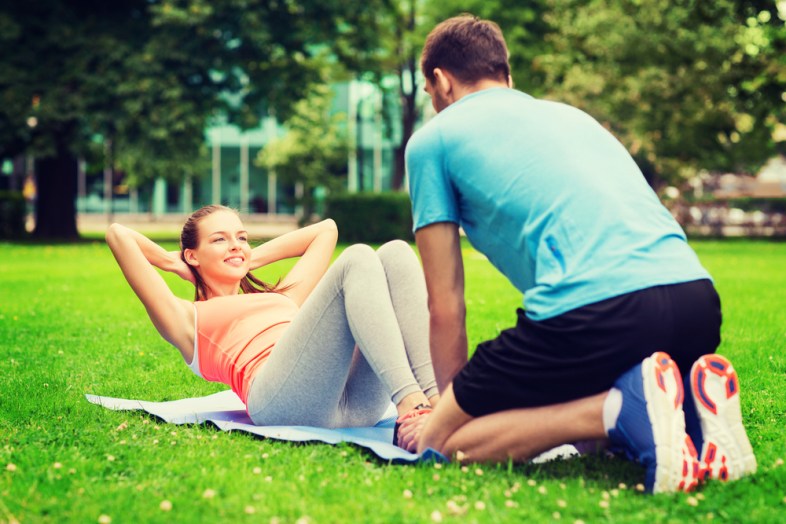 It's pretty easy to fall into the same old routine for date ideas. A movie followed by dinner and some drinks sounds pretty nice, but that could be due to the familiarity of it. It's also not very exciting. Since it's safe to assume it's something you have done countless times before, the same is most likely true for your date. So why not plan a date where both parties will get a workout?
So, here's a list of 5 fantastic physical activity dates:
1. Jogging
It's a casual affair. All you need to do is throw on some jogging gear and tennis shoes. There's no need to try on a million outfits to ensure you look your best, in 15 minutes time both of you will be sweating and short of breath. But that won't matter when the endorphins from the runners high are released. After your run you can always go grab some food and talk about the love hate relationship that everyone has with running.
2. Hiking
Escape the distractions of all the hustle and bustle of traffic and tall buildings by escaping with your date into the serene surroundings of nature. Without all that noise pollution, it's an ideal time to have those one-on-one conversations that really help you get to know one another. Possibly share a campfire and make some s'mores before you head home. If your date doesn't like s'mores, then you can always find one that does at What's Your Price.
3. Weight Training
Push one another to the limits of what your bodies can do. Not only does this date have the potential of strengthening your body, but it could strengthen your relationship with one another as well. At the very least, it will always be a conversation piece moving forward.
4. Rock Climbing
This is a date that is sure to stand out from the rest. Not only is it a good workout, but it allows for letting loose and laughing at yourselves since neither of you will be very good and harnesses are goofy. Also, if it's a first date, the instructor will alleviate some of the awkwardness that can come up when just meeting someone.
5. Yoga
"Yoga" by itself instills a sense of intimacy when said aloud or to oneself. This is a great way to present yourself in a great light to that person you are trying to impress. Not to mention, it's a great way to get close in a group setting to ensure that your partner is comfortable. Plus, yoga pants.