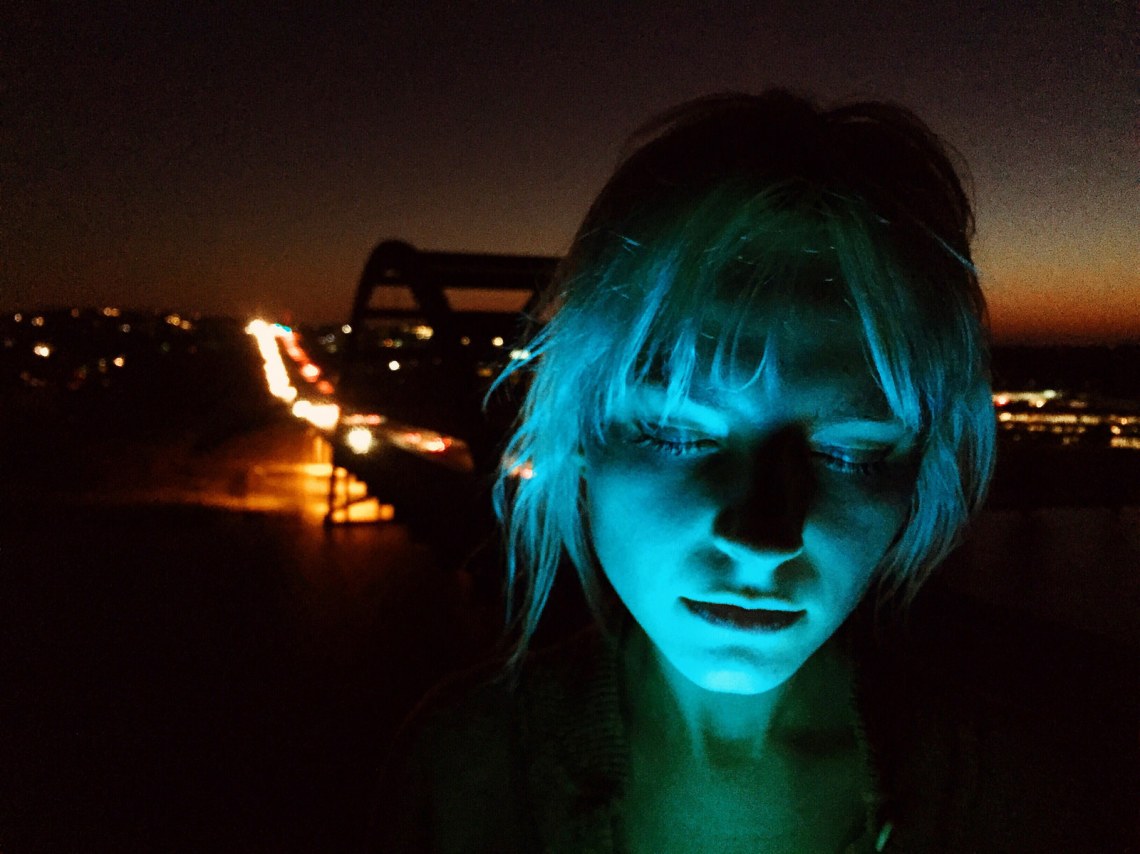 1. A Murdering Sexual Predator In The Making
I was a PSO (phone sex operator) for about 9 months. I needed the money to survive, due to really bad life events I won't go into. Luckily, I like to talk dirty and I have a filthy mind so it was an easy job. Three months in and I've got three regulars: one is a coke/sex addict that liked to me to watch gangbang porn with him, another is a 20-year-old chick who put toothpaste on her pussy & sent me pictures of her doing freaky shit through imgur, the last was shit eater guy. All were reliable sources of income and I knew what they liked, despite their unsavory desires I was alright with them.

Then, one afternoon, I get a call from a well-spoken dude, obviously young from his voice. He didn't get right down to the sex stuff. He asked me polite questions and held conversation beautifully. I had a persona, and a "guide" to my character at all times to help me keep it straight. When I had to answer a question I hadn't been asked yet I would make a note of my answer on my little cheatsheet. Okay, it's 45 minutes into the call at .99 a minute and he's not even steered toward doing the deed yet. I start to get a little antsy, he's either the sort that never gets off or he's got some deeply corrupt fantasies. Finally, I asked him, "what are you looking for today, sugar?" This is when he tells me I'm under no obligation to do this, he understands if I can't, he's got some things that most people would find absolutely devastating to hear. I'm not just a PSO, I do kink for fun IRL. At first, I think he's probably just shy… He asks if I've ever watched snuff. I have seen the fake stuff once just to see, but it's not something I know much about. He asked if I would watch two videos for him. I have a nauseous feeling but I agree, he repeated he didn't want to fuck me up, he wanted to make sure I was okay. He offered to answer any questions I had, "and I mean anything, I'll tell you whatever you want to know".

The cold case files fanatic inside me had a raging hard on. I ask him if he's hurt anyone, he says no he only watches the ethically produced snuff porn and is on a PSO site to keep his impulses in check. He says he's not into blood or torture. I get a hunch and ask him if he's in the medical field, he says yes. He's in his mid/late twenties? Yes. He's white. Lives in a big city. He's been like this since he hit puberty, maybe longer. He doesn't hate women. He knows what he is and doesn't want to hurt anyone. I ask him what he likes. He tells me, his fantasy is to pick up a hooker and take her to a hotel. When she turns around he will strangle her, rape her, and pose her body for police. He wants me to narrate these events from the time of my death all the way through the police investigation.

I hang up, I watch the videos, he calls back, we begin. After he strangles me and does the things he likes, I pretend I'm a news anchor. I put on a Bostonian accent and call him the most depraved killer the eastern side of the states has seen. I pretend I'm a cop from the city he is in, accent on point, and call him a sack of shit, a real sick fuck, preying on defenseless call girls who already had a rough life. I pretend to be the victim's (me, yeah, my stomach feels like it has cold stones in it right now), best friend from the streets. I make commentary on how terrifying the dude is from the viewpoint of a young girl going out clubbing. America is locking their windows and doors to keep this dude out. I read out headlines from different states. He's got a $70k reward out for his capture. Everyone is scared. He's infamous. He gets off, tells me I am an amazing girl, we talk 2 more times before I quit being a PSO. I felt like I was in front of him the entire time. I felt like if I had been in his presence my chance of survival wouldn't have existed. He is truly the sociopathic, calm, "you will lose this fight" predator. And he let me basically case study him.

I hope no one thinks I am a bad person. I thought, well I'm getting paid for this and I get to learn about him and he's not out there hurting anyone if he can find pros who will work with him. Either way, it's in my distant past. He's got about 5 years before he hits the average age of first assault. I couldn't have reported him, he wasn't doing anything illegal and I didn't have enough info on him. He was careful not to give me any traceable information.
2. Humilation Of The Grossest Kind
I did cam work, not phone sex, but here goes.

There were a lot of guys who wanted me to make fun of their dicks, not just for size, but to say they were deformed and ugly looking too.

Also, a guy who would cum into his hand and wanted me to watch him suck it up through a straw. I could never poker face it through that.

The most notable, though, is probably one fella who would cum on a black rock. He would ask "you wanna watch me cum on this black rock?" and then he would. I appreciated how straight to the point he was.
3. "Text My Sister"
Don't do phone sex but I have done cam stuff (I'm a straight guy, do it for fun/free, just whorish and like attention, I guess).

All the weirdest stuff has been from guys who watch. One guy asked me to text his sister (gave me her number) saying he was jerking off into her panties, and that I was watching and jerking off to that image. I didn't do it, cause I wondered if there was a history of incest/sexual abuse there and if it would trigger her.

One guy said he wanted to worship my cock and then for me to force him to suck my grandpa's dick.

One asked me to pinch my nipples, so I did and then he said "you fuckin slut" and left the room lol.
4. Intestines And Strangling
A friend of mine in high school started working at a sex line as soon as he turned 18. He would regale our friend group with stories of one of his regulars who wanted him to gut her and jack off into her intestines before strangling her with them. Great cafeteria talk.
5. Kids Are The Worst But There Are Some Sad Calls As Well
Many, many disturbing ones, but the worst are with men who steer the conversation towards children being involved. Makes me sick to my stomach every single time. I always tell them they better hope I never find them, but it doesn't really help.

Also once spoke to a guy who seemed different. He was lonely, lost wife and kids (not sure if they died somehow or left him), work wasn't going too well and he was planning to kill himself. Conversation lasted about an hour and I tried my best to listen to him and tried to get him to seek help, but never heard from him after. Left me feeling awful for a long time.
6. Age Play
Extreme ageplay, a fetish roleplay scenario where one character is very young, was the first thing I ever refused to do, way back when I was starting out in professional fetish as a pro domme/pro sub. I was still kind of naïve and was horrified someone wanted to do that.

Now I turn down maybe 4 to 6 clients a year who make that guy look like a fucking saint. There's nothing we can do as long at they aren't wanting to break the law, but some of the ideas are downright horrific.
7. Poop And Ghosts
I have had many "peculiar chats" as I enjoy kinks, fetishes and being a Domme so these are normally the calls I accept.

Top 3 type of calls that always surprise people

1) Fart/ass/toilet lovers 2) Burp lovers 3) ghost possession two of my regular callers:

Butt and shrinking fan who is all things butts & sniffing inhaling my farts and likes to be shrunk down small and stuff inside my ass or sometimes be a snickers Bar going into my ass.
Girly ghost possession guy, loves for me to sneak in as a ghost and possess him then slowly turn him into a female during my possession.

I'm quite open-minded and do partake in taboo calls and sometimes a thin line of fantasy and reality.

Ones that are disturbing while age play/regression is definitely a fetish. I have had more than a few calls that are pedophiles.

Also, anyone acting out harming animals.
8. "Ignore Me"
Had a Niteflirt account a lot of years ago and was a domme online with a decent following. Maybe I'm just desensitized, but I never was disturbed by anything anyone said because for most of them it was just fantasy, but some of them paid me to threaten to blackmail them, "hypnotize" them to send me Amazon gift cards, but my favorite was always the ignore lines – they would pay for me to ignore them and listen to background sounds of me watching a tv show or something
9. Chatting With A Serial Killer
Not me, but my mom.

She was a phone sex operator from when I was… 11-18? Maybe 12-18, can't quite recall anymore. I remember it was a hell of a conversation to have when I found out (I came home early from a friend's and she had the door open mid-call).

Anywho, I'd imagine the most disturbing conversation was probably any of the ones she had with a serial killer. Probably the first one, since that prompted her to get in touch with the FBI about it.

I found the remnants of my mom's notes.

So, it all started in April 1998. My mom was a phone sex operator for Diva Industries and was the top…talker. She'd actually go searching for customers by putting ads in party chat lines and answering those weird classifieds that are (used to be?) in the back of porn mags.

I was a few months from turning 12, and in fifth grade. I remember getting off the bus and walking down my driveway. When I got to the front door, a blacked-out sedan pulled in and stopped. I watched as two white men in black suits with dark sunglasses (the driver had a shaved head) got out, looked at each other, and started heading my way. So, I went inside, locked the door and went to my mom's room. "I'm home, and uh… there's two guys in suits here. Are they the mob or FBI?" (Despite being rural N. Idaho, I'd seen movies) "Oh, good, let them in!" "Wait, which are they?" "Damnit, son, just let them in!" I prepped my cement shoes, just in case.

Turned out to be FBI agents (I got to play with the bald one's gun, unloaded of course). This is when I got filled in on what was going on:

My mom had made contact with a potential customer via a Cosmos party line thing, and she was interested by his request for a "partner" for something. When she and him finally got in contact, it turned out he was looking for a larger, dominant woman to assist him with his "work."

He'd go on business trips, get a ground floor room at a secluded motel near the town's shady district (he'd claim he was a craftsman and needed access to the tools in his truck, or some such thing). Then, he'd contact his partner, they'd go find a small, petite woman and bring her back to the room. He'd have prepared the room with a tarp over the mattress, duct tape, and a large curved knife. They'd bind the woman to the bed, taking turns violating her, and then the big finish would be taking the knife (with his partner's hand on it as well) and thrusting into her vagina and cutting up to her sternum. Then, they'd wrap her in the tarp (to catch fluids and such), and pack her into a duffel bag (the reason the target was petite). Then, he'd pay the partner a few thousand dollars and go their separate ways. He'd either dump the duffel out of the passenger side as he drove down the highway; if the motel was secluded enough, he'd leave the duffel in the woods/brush.

Anyway, the agents reviewed my mom's notes from the first couple calls and left to investigate. They came back a few days/weeks later and said it matched up with 5 bodies found in three states (Texas, Oklahoma, and I think… Arizona? Can't remember anymore). So, they asked to take a voice sample of my mom to find an agent to take over. It turned out that years of smoking, obesity, and alcohol had ravaged her throat enough that about three weeks after that, they came back and said there was no one in the agency who could imitate her well enough.

So my mom was deputized into the FBI to catch a serial killer.

Her phone had a recording device installed, she was given scripts, and the bald guy was her handler. This went for about 6 months. They'd feed her information as required: we lived in N. Idaho, but my mom had said she was in Coeur d-Alene, so when he started asking her to scout locations in Spokane and Seattle, the agents did it for her. I wish my mom had been a bit more cautious, though. I discovered (in her notes) that she'd asked for assurance that she would be safe since she had a young child to care for. Man, I didn't want to be dragged into this! Luckily, his response was that he'd had plenty of prior partners, she had his phone number in her call history if she went missing and the police poked about, blah blah. Which, apparently, that was good enough for other partners.

He said his name was Greg, and his work let him travel (it did something with property). He told her about a failed attempt from his last trip (Atlanta, if IRC): He'd hired a hooker to target a rival hooker, but she backed out at the last moment. I'm not sure what happened, or how he "resolved" the obvious knowledge dilemma there.

After about 6 months, they had a decent set of evidence and he was itching to meet in Spokane (I remember because she drove there for the night). The FBI was setting up a sting, and my mom had demanded to be there (they agreed to put her in an adjoining room) at the chosen motel. I don't fully know the particulars, but during the process of informing local law enforcement and whatever other offices needed to know, someone who knew or was related to the guy found out and tipped him off. He never showed. He stopped communication with my mom. They lost him.

The agent checked on us a few times over the next 18 months to make sure he hadn't found us.

I remember getting off the bus from middle school and walking down my driveway home. I got to the front door and this blacked-out sedan pulls in behind me. Two guys in black suits and glasses get out: a black guy with a mustache and a white guy with a shaved head. He's gained a little weight and looks a little older. I go inside and into my mom's room. "Hey, the FBI is here." It turns out they caught him in southern California. Knowing his MO, they'd set a few agents to bounce around party lines to look for him, and one found him. Sting went off without a hitch, but they'd found another body in the meantime.

Here's the notes:
—Deacon_Black