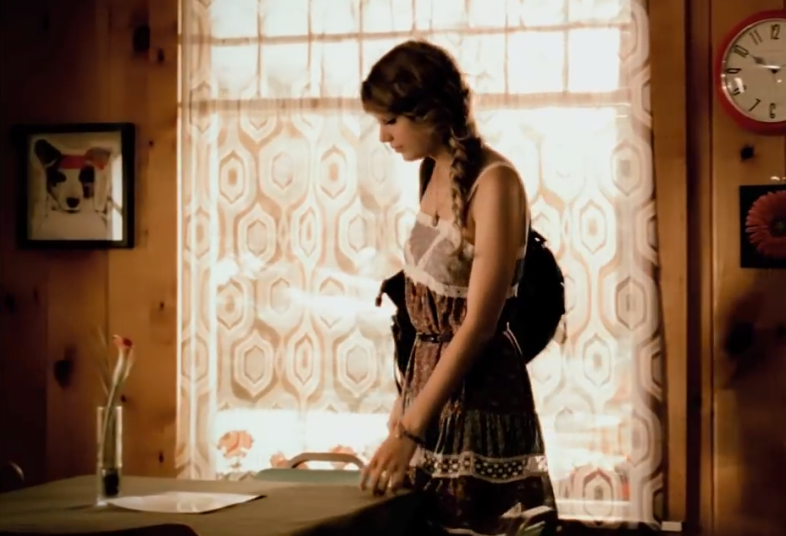 For the last four years country music has fallen out of my life. And so have other things, like TV, eating out, and close relationships. For the last four years as I stretched my brain in ways I didn't think possible, I had to say adieu to the aforementioned things so that I could achieve some goals. And I'm really glad that I did try to achieve these goals, but now that that's done I want my country music back! Two weeks ago I finished my undergraduate career at and boy has it been a whirl ride for the six months leading up to this. So bring on the guitar and twang.
You might ask "Why should country music matter to me?"
Here's why:
1. It will remind you that love can and perhaps should be a part of your life.
Gay, straight, questioning, single, or its complicated. It doesn't matter. Turn on some Lady Antebellum "Just a Kiss" and you're taken back to that moment when you were in your car all by yourself years ago singing your little heart out. Country music is one of the best ways to remind yourself that love can be a thing. As someone who's felt love before in her life but isn't feeling it right now, country music has sure been able to take me back to those moments.
2. It brings you back to the party
Hello "Red Solo Cup" anyone?! Sometimes you just need to let loose, have a sense of humor, and get a little boozy. Country music is perfect to accompany any of those situations. Funky, flirty, groovy, chill. The soft grooves of country music will transport you from your lonely college (or post college, where am I) bed to the beaches of old Mexico.
3. It reminds you to call your parents
Country sings are young and old. It's a music industry where both young and old are writing, performing, and listening. It talks about the beauty of a family and watching those around you grow with you. You hear it in the Miranda Lambert song "The House that Built Me" and Taylor Swift's "The Best Day". You can also see it in the music video for another song "Mine" where Swift envisions a family and relationship with a man she only meets in a café. When you get bogged down in the expectations to be super human Gen-Xers, country music will remind you of some of the finer things in life like family and friends.
[youtube https://www.youtube.com/watch?v=XPBwXKgDTdE&w=1280&h=720%5D
4. Country knows how to get revenge
Ex-boyfriend problems? Look no further than a country song. Country music more than the other genres of music have advice for getting revenge from an ex or moving on from them. Carried Underwood in "Before He Cheats" envisions ways of slashing her exes tires and smashing their windows. Or when you want to just move on, get your girlfriends and head to the bar, as recommended in "Bartender" by Lady Antebellum. You can either take the advice of these songsters and songstress or you can just live vicariously.
5. It reminds you that all lives and all places matter
If some of you are like me, you are considering moving to a starter city before tackling the pricier places in our country. For me at least this hadn't originally been a part of my post-college plans. What country music does is remind me, and you, that even the "Fly Over States" have value. It's these places where country music has a home and this music reminds you that there's real beauty wherever you go, wherever you want to be. It's about what you make of it and who you meet – not where you are.
Next time you're feeling as though you're forgetting who you are, why you're here, or what you're doing with your life turn on country music. The soul and the spirit of the south speaks to everyone especially those of us just coming out of college. We are experiencing a lot of confusion, changing our lifestyles, and thinking about our futures. I hope country music can remind you about what matters at this time.
Your introduction to country music playlist:
Lady Antebellum "Just a Kiss"
Toby Keith "Red Solo Cup"
Taylor Swift "Mine"
Zac Brown Band "Knee Deep"
Keith Urban "Raise 'Em Up"
Miranda Lambert "The House That Built Me"
Lady Antebellum "Bartender"
Carrie Underwood "Before He Cheats"
Taylor Swift "The Best Day"
George Strait "The Seashores of Old Mexico"
Jaryd Lane "Fly Over States"
Time McGraw, Taylor Swift, Keith Urban "Highway Don't Care"