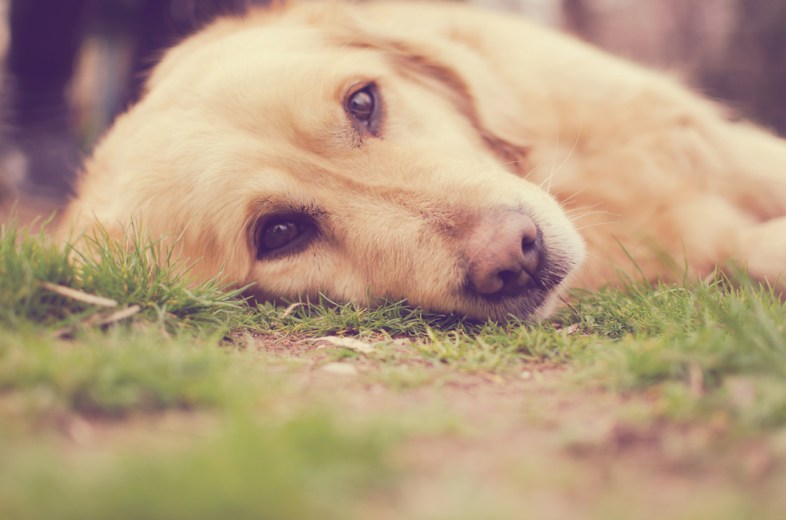 When I was 10 years old, the only thing I wanted in the world was a puppy. We had just moved into a new house and mom finally agreed. And on a beautiful October day in Atlanta, we went to go pick up our new puppy from a pound across town. He was maybe six pounds, covered in fleas and he threw up on my brother on the way home. He didn't have much of a personality at all, and after a few trips to the vet to get his puppy shorts, he had become a little bit mean. But, I was determined to love him. And so I did.
I made it my mission to teach this dog to sit, stay, lie down, jump up, etc. I worked with him constantly those first few months and I was disappointed when after all the time I had spent with him, he still didn't really seem to like me. I knew he would come around. And he did. A few months later, I let him sleep in my room one night, and that's all it took.
From then on, you could barely get the dog off my bed. He follows my every step when I'm home. He's my best friend. There's nothing like that rhythm we get on long walks and the knowing that he's always there waiting for me to get home. Leaving him was honestly the most difficult thing for me my first year of college. Even now, I choke back tears every time I go back to school after spending the weekend at home.
My dog was such a special part of my life growing up. There is truly nothing like the love you can share with a dog. It knows no bounds.  When I think about the experience I had with him growing up it makes me sad that not everyone had the same thing. Not everyone knows what it's like to come home and be attacked by sweet puppy kisses or to have them curled up against you at night. It's the most special feeling and I just wish everyone could know this kind of love.
My dog is almost 10 years old, and I've changed quite a bit since we were first brought together. But, it was the nights when I was 11 or 12 years old and afraid of thunderstorms, he was right there beside me so I didn't have to be alone. In middle school when sometimes I didn't know who my real friends were, my dog was always there for me as soon as I got home. He was there when I didn't want to go to my high school dance because I thought my dress was ugly and my hair was wrong. He was there the night before I left to go college. And he stills waits there patiently for me to come home to visit.
Every kid deserves this kind of love. I look back on all of the important moments of my young adult life and see one common factor, my dog was there. My dog helped me through that. There is truly nothing more special. And although my sweet best friend's days are numbered, I hold close memories of love all throughout my childhood.