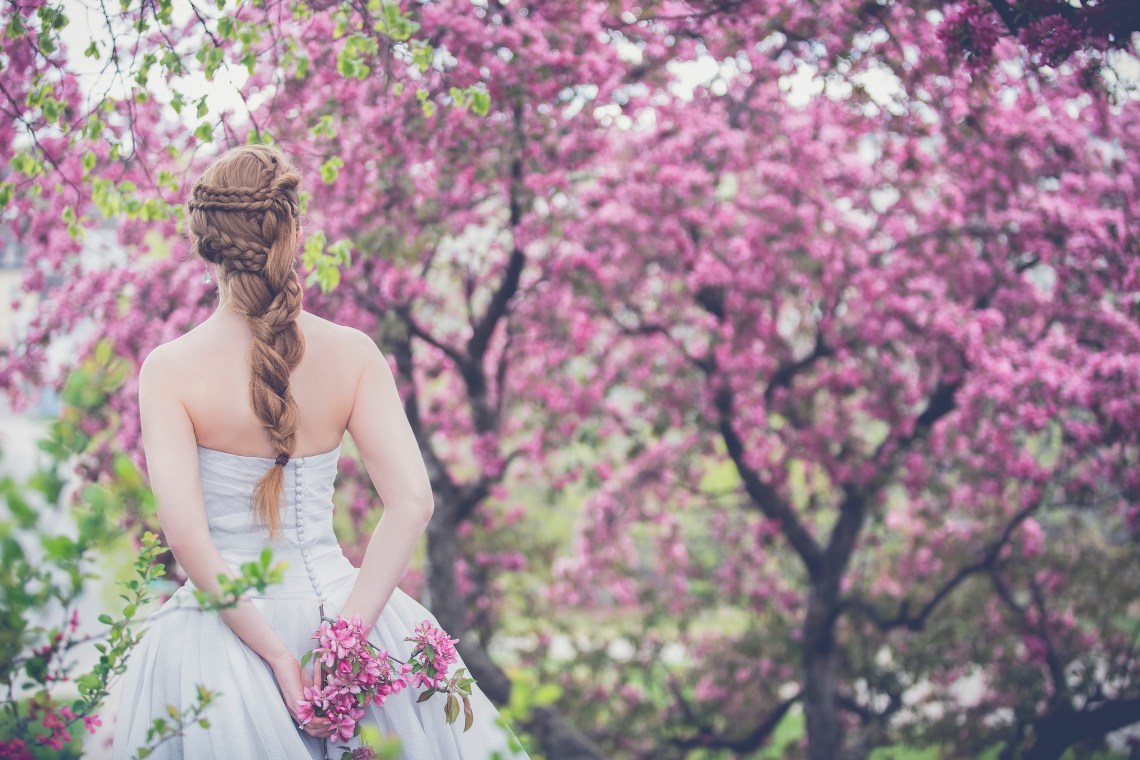 I once believed that no man would want to spend the rest of his life with me, let alone date me. I have been called many names based on my disability, and those words are hard to forget. "She does not matter. She is blind."
"You poor thing."
Having a disability can cause a battle between my self-confidence and the truth that I am strong and brave. I have many insecurities, and felt that no one would be able to put up with them. Many of these struggles are in my head, and many of them I will have the rest of my life. I fear new places, people, and being judged by others. I am strong, but I am only human, and everyone has their bad days.
And then I met you. I knew I wanted to be around you, because getting to know you was easy. It was not scary; it was fun. You pursued me every day. You said you wanted to be a part of my life when we first met, whether it was romantically or not.
I told you I was not ready to be in a relationship, even though I wanted to. We were falling for each other, but it was hard for me to believe someone as caring, funny and handsome as you wanted to be with me. I told you I was legally blind and that I was going through counseling at the time, but you said it did not matter, that it made me stronger.
We met only a couple of years ago in college, so the dating phase was fun. I could tell you anything at all, from my childhood or from a few months ago, and it was all new to you. It was fun getting to know someone who came from such a different background, and find someone with the same values.
It was easy to fall for you. You listened to what I said, and remembered it all. You still do. This is important, because the little things you remembered meant you actually cared. You were the one I dreamed about, but never thought I would find. You made me feel special and still do every day.
After a few weeks I told you I wanted to be official because I could not ignore the fact that I already fell for you, and you caught me. You made me feel respected, and I respected myself around you. There was no question about being together.
It was the way you respected me, loved me and made me laugh that caused me to finally be happy about who I was. I get so caught up in my own insecurities, but you bring me back to reality.
When you got down on one knee a year later, I could not wait to be Mr. and Mrs. Thank you for choosing me, and for the many things that you do. You make me feel like what I call my "silly girl emotions" are legitimate feelings. When you look me in the eyes, I am able to hold your gaze. You make me feel safe when I am anxious.
Thank you for being the love of my life. Thank you for reading menus to me when I cannot. Thank you for driving me around because I cannot. Thank you for teaching me sports, when I do not know what is going on. Thank you for dancing in my apartment with me, even though you never dance without music. Thank you for being the man I will soon call my husband.
I promise to see the best in myself, and always in you. I promise to always be there for you, like you are for me.

This story was published on The Mighty, a platform for people facing health challenges to share their stories and connect.