U.K. artist Chris Wright's 'If Looks Could Kill' collection features erotic drawings of my favorite horror movie mad men and now I need to wash out my eyeballs. If I have to look at Pennywise's rock hard pecs, you do too: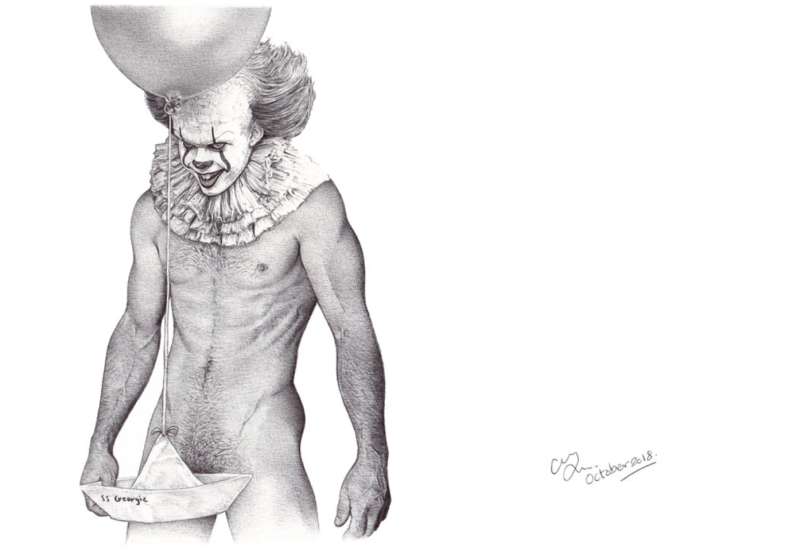 The collection includes sexy versions of Michael Myers:
Candyman:
Jason Voorhees:
Ghostface:
Hannibal Lector:
Leatherface:
Alex from A Clockwork Orange:
Pinhead
and Freddy Kreuger:
I'm bookmarking this so I can get one for every horror fan I know for Christmas next year! Check out the artist's Etsy page if you want one of your own.