If you've always wanted to see the northern lights, tonight might be your night!
Aurora Borealis — known as the northern lights — are lights that are visible when the Earth's magnetic field is disrupted. Most commonly these lights are green, but they can also be red, blue, ultraviolet, yellow, and pink.
Tonight, (June 1-June 2) there will be small geomagnetic storm, according to the Space Weather Prediction Center (SWPC), which means the setting is perfect for the northern lights to occur with peak visibility happening around 2am. The people who will be most likely to see the phenomena are residents of Maine, Michigan, Minnesota, Montana, North Dakota, and Wisconsin.
Here's a map of the activity, with the org saying the people most likely to be able to see the northern lights will be along the green line: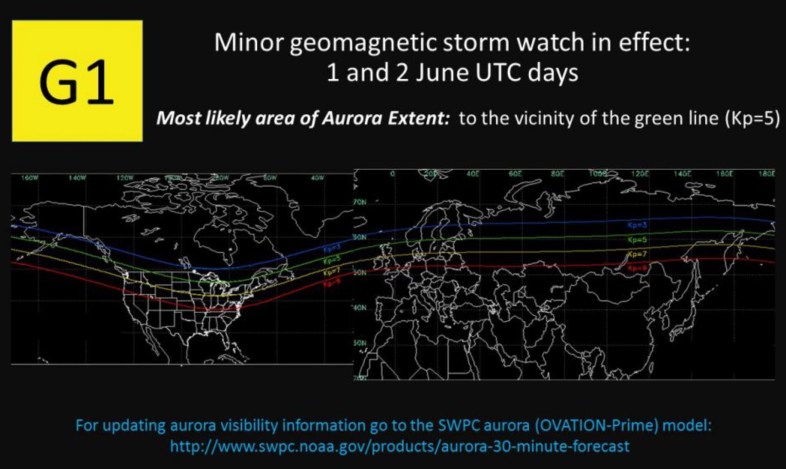 Here are some tips for seeing the northern lights tonight:
[*] Get out of the city. You won't be able to see the northern lights through light pollution.
[*] Turn off all the lights in your house, and any lights around you that you have control over.
[*] Stay up until 2am, when the chances for visibility are highest.
[*] Figure out which direction is north, and focus your efforts on looking there.
Good luck!