With the royal family now constantly in the news as the press follows every detail of Meghan Markle and Prince Harry's upcoming nuptials, H&M has decided to bring Kate Middleton's iconic wedding dress to the masses.
Kate Middleton's Alexander McQueen wedding dress was valued at between $200,000 and $450,000, but the retailer's replica will sell for only $299.
The long lace sleeves, empire waist, and flared skirt looked so chic on Middleton when she married Prince William in 2011.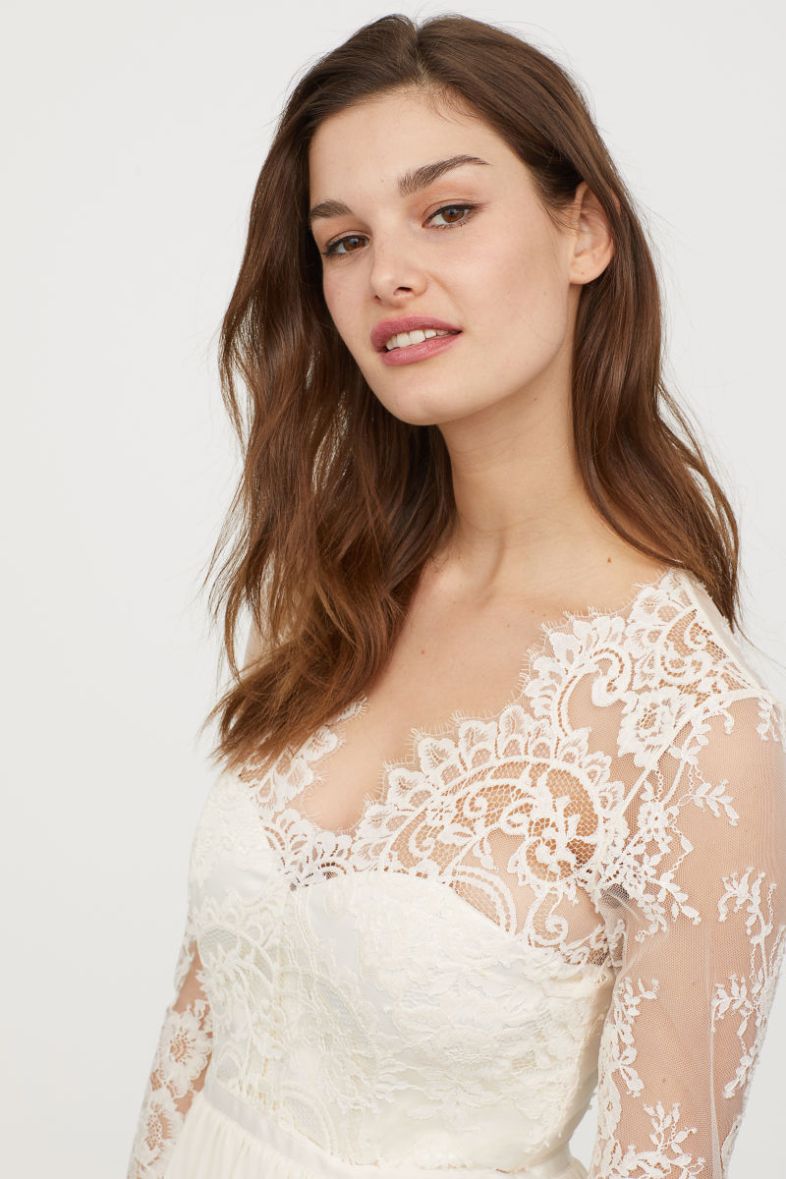 Obviously the design is a bit paired down, most noticeably it's lacking the long train that the original had.
Most H&M locations don't have a built in wedding shop, but you can order the dress now online.