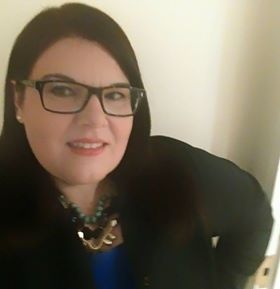 Jenn Carson is the daughter of James Clifford Carson (who called himself Michael Bear Carson). Her stepmother was Susan Barnes Carson (who called herself Suzan Bear Carson). Together her father and stepmother murdered three people in northern California in the early 80's. They were known as "The San Francisco Witch Killers".
After her parents divorced and her father married Suzan Bear Carson, the two became heavily involved in drugs and mysticism. The two thought that God had spoken to them to give them the names "Suzan Bear" and "Michael Bear" along with a list of "witches" that they needed to kill.
The victims:
[*] Keryn Barnes. Keryn was the Carson's roommate. She was found in their apartment bludgeoned and stabbed 13 times. When the couple confessed to killing Keryn, they said it was because she was a witch.
[*] Clark Stephens. Clark was shot by Michael after they had an argument. The couple hid the body and left town.
[*] Jon Charles Hellyar. Jon gave the couple a ride when they were hitchhiking. They murdered him after deciding he was a witch.
https://www.instagram.com/p/BU71r6Xj3sO/?tagged=suzancarson
Jenn Carson says that there was no furniture in her father's house besides the king sized bed he and Suzan slept on. Jenn slept on the floor. Her stepmother was extremely abusive and neither parent would feed her while she was visiting.
As soon as Jenn told her mother, her mother hid Jenn from her father, fearing that they would try to kill her.
"My mom cut off family and friends who dismissed her fears or kept in contact with my father. We rented rooms and moved often. My mom worked odd jobs. We struggled to pay for food and medication, and sometimes, because we found ourselves with nowhere to live, we ended up sleeping on the floors and couches of friends. All the while, my mom battled severe depression but carried on to protect me, her only child.

After returning to the United States nearly a year later, Suzan had an LSD-induced vision in a motel room. An apparition of a prophet supposedly revealed to her a comprehensive list of witches around the world that God wanted her and my father to kill. The list included President Ronald Reagan and Gov. Jerry Brown, among others. My father wrote the list down as Suzan described it to him, along with a detailed plan to kill Reagan."
Her whole harrowing story is up on Huffington Post right now.