I LOVED Josiah Graham when I saw his filmed intro at the beginning of Rachel Lindsay's season of The Bachelorette.
He was a fellow lawyer who seemed like a good guy and a great fit for Rachel. I was pretty surprised when she never showed much interest in him and ended up eliminating him in week 5. I was even more surprised when he appeared on Bachelor spinoff Winter Games and his castmates tried to vote him off in the first episode.
I thought he'd be more popular, then I heard the rumors.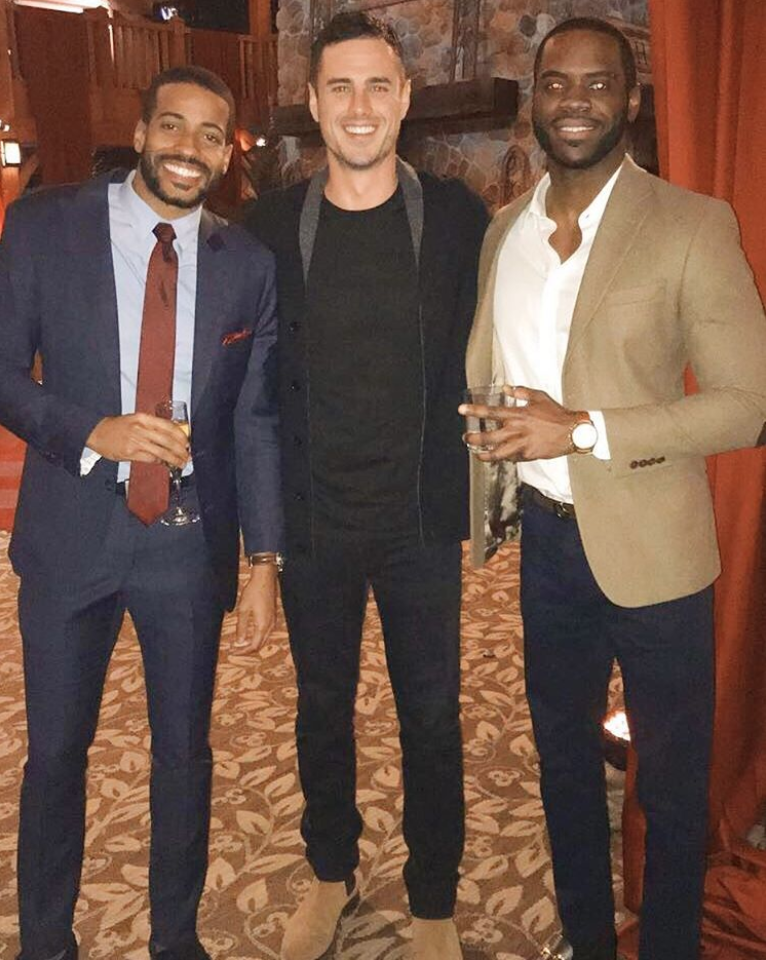 While a guest on the Here To Make Friends podcast, Michael G from Desiree's season talked about his experience on Winter Games. He mentioned an unnamed cast member who was teaching another cast member who spoke almost no English (Yuki Kimura, who is Japanese) sexually explicit English words and then laughing at her while she repeated them, having no idea what they mean.
If you haven't followed Winter Games you may not know Yuki. She is a TREASURE from The Bachelor Japan. Here's a clip so you can understand where here English speaking skills are, and how she would not understand that a guy was teaching her sexual words just so he could laugh at her:
Last week on the 2 Black Girls, 1 Rose podcast, Lauren Griffin from Arie's season was a guest. Lauren was also on Winter Games. She said that people on Winter Games did not get along with Josiah because he made "inappropriate" jokes at Yuki's expense — connecting Michael's earlier accusation to a name.
I know this is no Bachelor in Paradise shutting down the set drama, but it's inherently gross. It speaks to the difference between someone who truly appears on social media and TV to be a great guy, and the kind of behavior they think is okay irl.
Making someone the butt of your joke because they don't know any better is not okay. Goading someone into saying sexually explicit stuff to you because they aren't aware of what they are actually saying is not okay. Please don't invite this guy to Paradise.