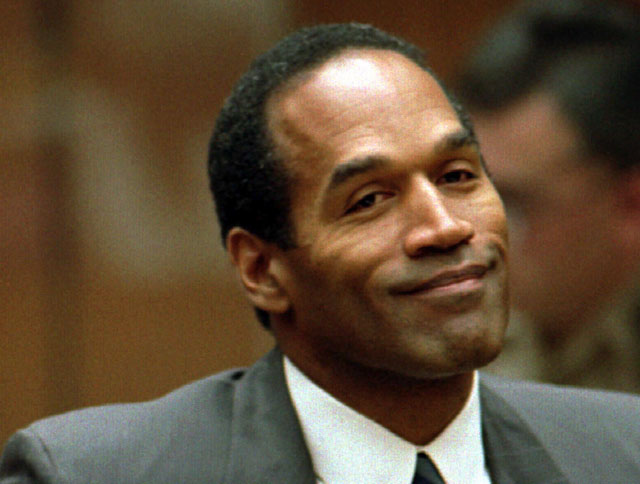 Eleven years ago OJ Simpson did an interview to promote If I Did It, a book in which he "hypothetically" describes how he would have Ron Goldman and Nicole Brown Simpson, if he did it. The interview never aired and Simpson quit doing publicity for the book, ostensibly because the Goldman family sued and won the rights to the book and any money made from it. Now, some people are saying Simpson slipped up during the interview and made an accidental confession to the murders.
"Simpson talked in the third person as he described how the murders might have been committed, but at some point in the interview he lapsed into first person. We're told it sounded like a first-person account of the murders and, although it's not a clear confession, it's in that arena."
I have read If I Did It, and the description here does not sound new or different from the book, in which Simpson does talk hypothetically from the first person. He says he didn't intend to murder Nicole, but he and a friend went to her Brentwood condo to scare her. Once there, he saw candles burning and what looked like the scene set for a romantic date between Nicole and someone else. Simpson "blacked out" and murdered both Nicole and Goldman, who showed up at the scene.
The book spends a long time painting Nicole as needy, crazy, dramatic, and the foil to Simpson trying to be a good person living a good life (and being a good father to his kids). It's pretty transparent. I'm not sure if his "accidental confession" in this Fox interview will add anything new to the story, but it's not the first time he's slipped up.

👻 You can read 101 of the scariest (and shortest!) true stories in our new collection, 101 True Scary Stories to Read in Bed Tonight, available here. 👻