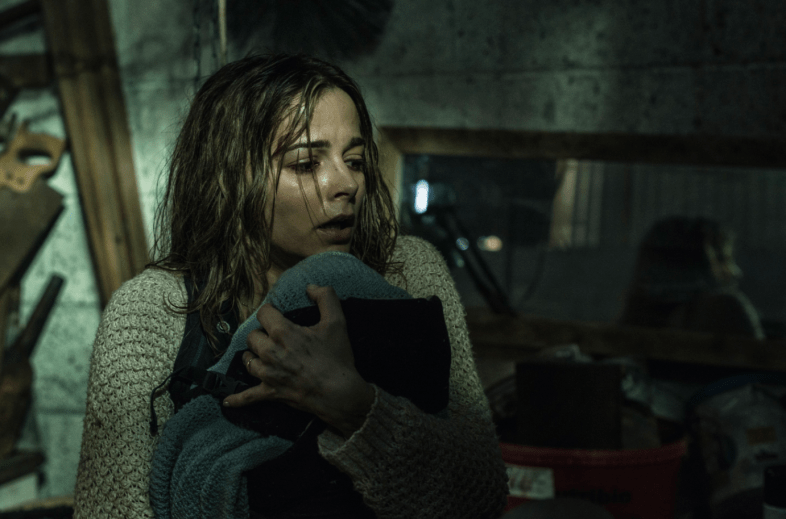 Cult of Chucky
Chucky's back!!! This new installment that follows the adult survivors of Child's Play seems genuinely spooky, and good for the nostalgia factor alone.
Gerald's Game
This brand new Stephen King adaptation has gotten great reviews and contains at least one memorable scene that will stick with you for a long time…
Taking Lives
Angelina Jolie and Ethan Hawke star in a really well done, engrossing mystery about the search for a Canadian serial killer. A thriller, not a horror movie, but contains one of the best scares I've ever experienced. (I think about this movie every time I get into bed if you want to know which one I'm talking about). This is a great pick if you're in the mood for something scary, but you're with someone who isn't huge into horror.
The Hallow
A frightening film about a young couple in rural Ireland who discover they're not alone in their densely wooded land.
Honeymoon (2014)
A traditional horror film that feels fresh. A couple on their honeymoon at a remote cabin are disturbed by a bright light one night. And then things get weird. A perfect break from serial killers and gore.
V/H/S
A *very* scary anthology of shorts tied together by an even scarier premise. A must see if you haven't already. And if you have, V/H/S 2 and V/H/S Viral are also streaming.
The Invitation
This movie is scary in a it-could-happen-to-you kind of way. A group of estranged friends gather for a dinner party in an affluent suburb, but the host has an ulterior motive for getting the group together.

👻 You can read 101 of the scariest (and shortest!) true stories in our new collection, 101 True Scary Stories to Read in Bed Tonight, available here. 👻