Better Watch Out — October 6
https://www.youtube.com/watch?v=QDM03G_LEz0
I'm always down for a new babysitter slasher movie.
Dementia 13 — October 6
A remake of a 1963 Coppola horror thriller about woman visiting her creepy in law's haunted castle.
Happy Death Day — October 13
A girl wakes up after being murdered and realizes she must complete her "death day" over and over again until she is able to stop her killer of figure out who it is. This one actually feels "new" in the horror genre and looks like it could be pretty good!
The Snowman — October 13
I think snowman's have creeped me out ever since I read that Fear Street book so a horror thriller about a serial killer who uses them as his calling card scares the crap out of me.
Leatherface — October 20
What's Halloween without a new installment of a classic franchise?
1922 — October 20
A new Stephen King adaptation about a family's quiet farm life gone wrong.
Creep 2 — October 24
A sequel to the cult classic.
Jigsaw — October 27
A decade after Jigsaw's death, someone using his MO starts killing again.
Amityville: The Awakening — October 28
This installment of the Amityville saga has been complete for a few years so I'm excited that they're finally releasing it.
In Case You Missed It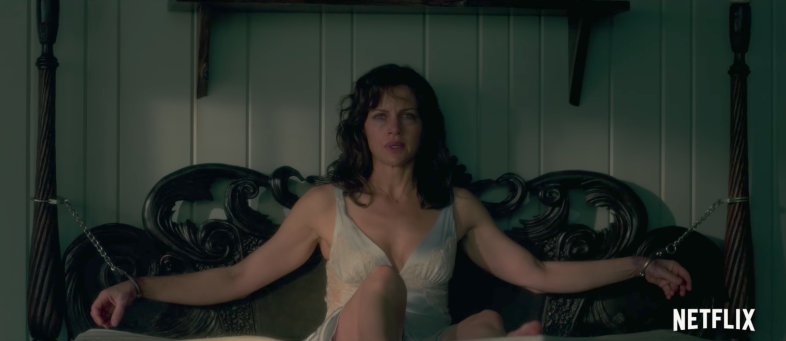 [*] It, Flatliners and mother! premiered in theaters in September.
[*] Gerald's Game premiered on Netflix.
[*] Jeepers Creepers 3 went straight to video.
If that's not enough…
There's always a delicious backlog of horror movies streaming on Netflix to catch up on.

👻 You can read 101 of the scariest (and shortest!) true stories in our new collection, 101 True Scary Stories to Read in Bed Tonight, available here. 👻