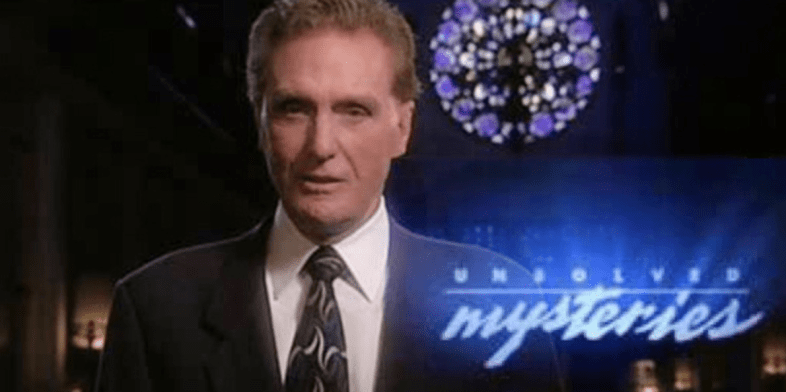 The legendary Robert Stack episodes of 'Unsolved Mysteries' have now hit Amazon Prime and are free to stream with Prime membership.
Earlier this year the Dennis Farina Unsolved Mysteries episodes hit Amazon, but fans of the show were desperately waiting the appearance of the (much, much spookier) Robert Stack episodes so they could be creeped out by his famously scary voice. The series has a whole has long been anticipated on streaming platforms, previously only available on DVD/VHS and bootleg formats.
The show's new distributor, FilmRise, held up on Robert Stack's episodes in order to add new updates to cases which have now been solved!
No word yet on whether the series will eventually hit Netflix. However, if it's 2017 and you don't have a Prime membership, you should seriously reconsider your life.