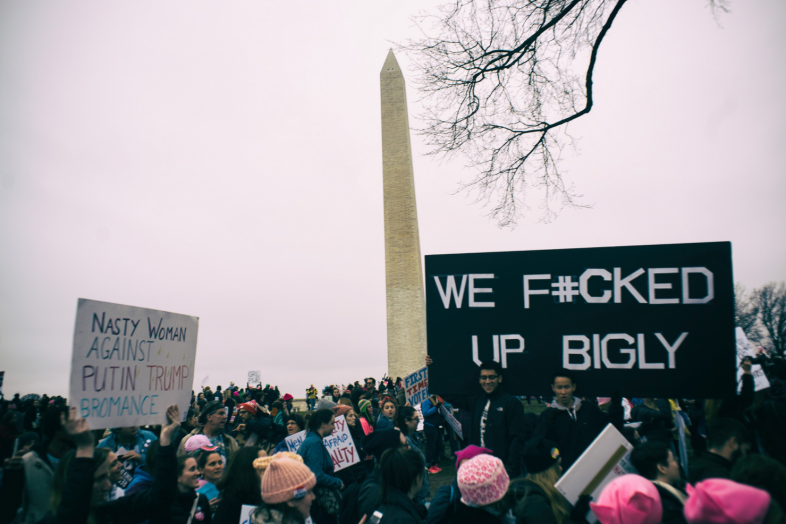 Ryan Murphy has announced the theme for the next season of American Horror Story and it's something we are not AT ALL sick and tired of hearing about: the 2016 election!
https://twitter.com/AHSfandom/status/832521045546524672
On the set of Watch What Happens Live Murphy sat down with Andy Cohen and talked about how he will begin filming the election-themed season in June. As of now, there is no title, but regular cast members Sarah Paulson and Evan Peters will be returning. Ryan's team has only 3 short months to get the show written before production starts.
Elections have been the fodder of horror stories and thrillers before, like The Manchurian Candidate, but never before has a real life election taken on such a sinister spin that's perfect for retelling through a horror franchise. Murphy even teases that Trump will have his own character.
https://twitter.com/CGBPosts/status/832405547982925824
I'm not sure if this is a good idea. This seems to be one of those cases where real life is scary enough and a horror take is only going to make us all depressed. At least this year we won't have to go through months of teasers and guesswork to figure out the season's theme!