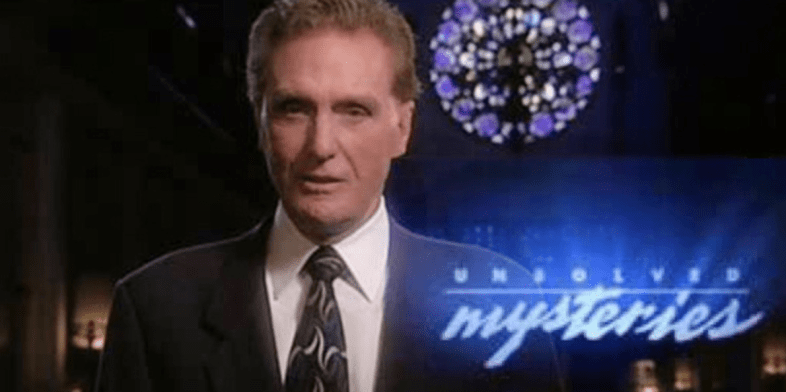 The music. The voice. There's nothing that lingers in your imagination long after you turn off the TV like Robert Stack's episodes of Unsolved Mysteries.
Fans of the show have long been disappointed that the series is completely off the grid in 2016. You can't find the show on Netflix, or even for purchase on YouTube or Amazon. The closest you can get is to buy DVDs of old shows from people who have been hoarding them since the 90's. (But good luck if you're like me and no longer have a DVD player.)
Now, The Wrap has reported that film and television distributor FilmRise have acquired the worldwide digital distribution rights to the show. Their CEO said, "We're pleased to be releasing this celebrated series to a large audience of fans both old and new, Unsolved Mysteries' is an American tradition that FilmRise is excited to preserve."
Though we don't know yet where they'll appear, we do know they'll be available as early as the end of the month!