The best beauty products are the ones you already have in your kitchen.
A salon in the United Arab Emirates, Salon Abed & Samer, is taking DIY beauty to the next level by incorporating our favorite snack, Nutella. They actually scoop or paint the hazelnut spread directly onto hair and add coconut milk (for conditioning?) on top.
Watch this delicious video to see the whole process:
Here's a before and after shot from the videos:
The steps seem to be roughly:
Nutella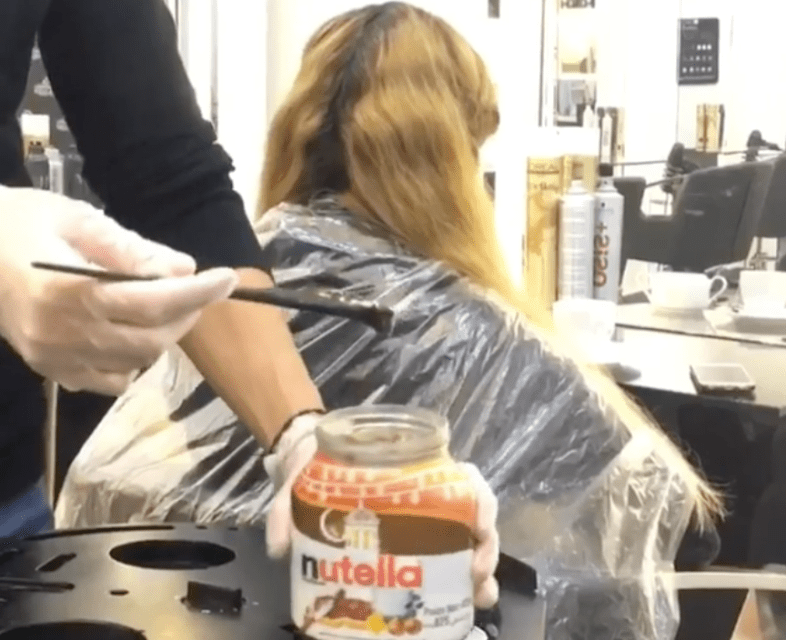 Add coconut milk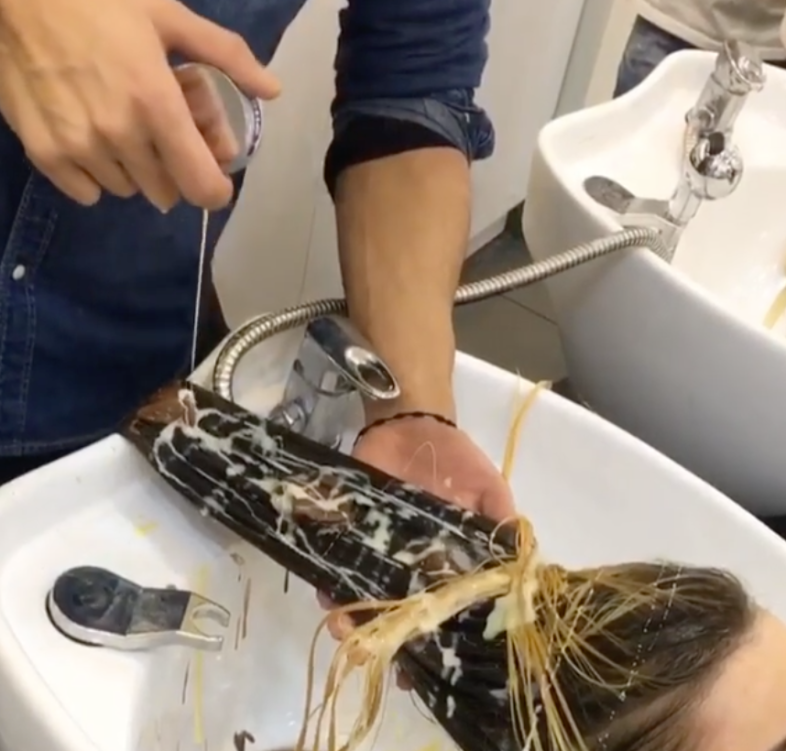 Wait & rinse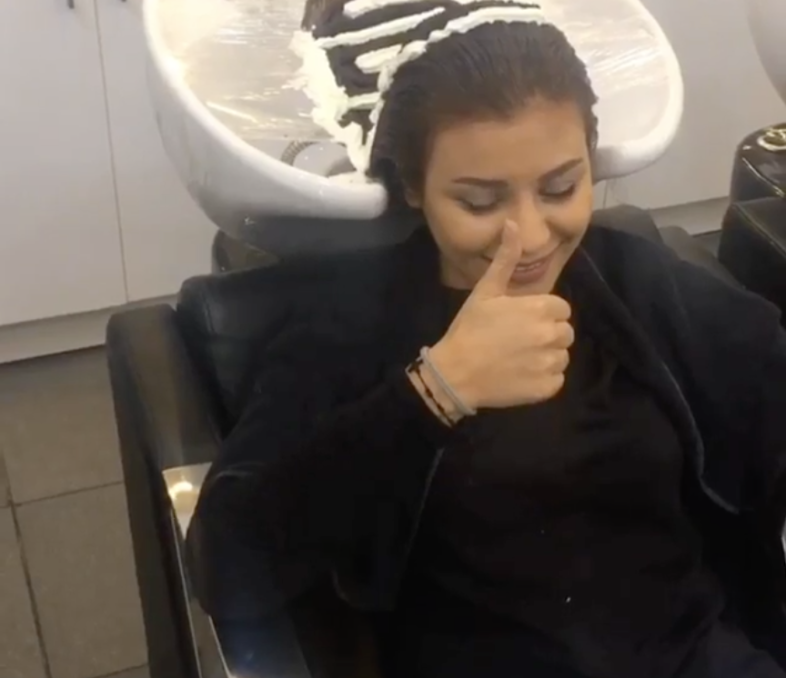 It's only going to work on people who are fairly blonde and want some richer, chocolate-y vibes mixed in, but if your hair fits the bill it would definitely be fun to grab a friend and play around with this trend.