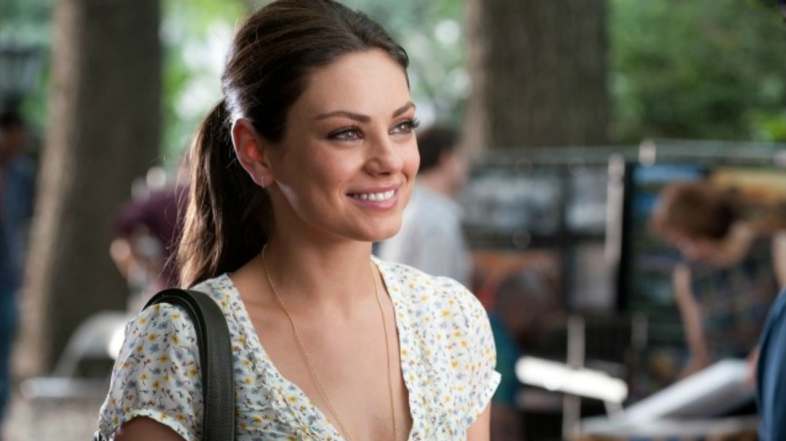 Mila Kunis published a heartbreaking essay on her husband's website yesterday titled "You'll Never Work In This Town Again…" Heartbreaking in how relatable it is for women regardless of what industry you work in. She recounts the time a producer threatened to end her career when she wouldn't pose nude to promote a film.
Mila goes on to describe the kind of low key sexism that's endemic in Hollywood (and, tbh, everywhere else:
"Throughout my career, there have been moments when I have been insulted, sidelined, paid less, creatively ignored, and otherwise diminished based on my gender. And always, I tried to give people the benefit of the doubt; maybe they knew more, maybe they had more experience, maybe there was something I was missing. I taught myself that to succeed as a woman in this industry I had to play by the rules of the boy's club. But the older I got and the longer I worked in this industry, the more I realized that it's bullshit! And, worse, that I was complicit in allowing it to happen."
Her story is a positive one: the producer was (obviously) unable to end her career. She started her own production company powered by women who only work with men who are able to treat them with respect. When they got an exciting project with a male producer who reduced Mila's contributions to who she married and the fact that she's able to have children (literally in an email citing everyone's contributions to the project "And Mila is a mega star. One of biggest actors in Hollywood and soon to be Ashton's wife and baby momma!!!"), her company cut ties with him.
She doesn't call them men out by names because she's not interested in vilifying them, but in pointing out the subtle ways that gender biases harm women. She ended the essay with a message to women everywhere:
If this is happening to me, it is happening more aggressively to women everywhere. I am fortunate that I have reached a place that I can stop compromising and stand my ground, without fearing how I will put food on my table. I am also fortunate that I have the platform to talk about this experience in the hope of bringing one more voice to the conversation so that women in the workplace feel a little less alone and more able to push back for themselves."
Thanks for standing up for us Mila!