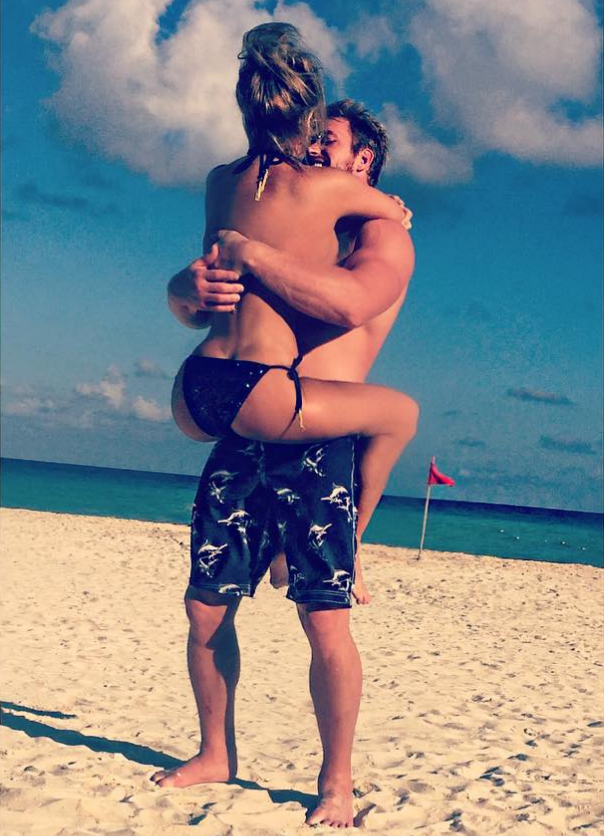 Reality star Kim Zolciak-Biermann (38) isn't shy about her plastic surgeries. She's previously said that she's had her boobs done as well has had a tummy tuck after giving birth to her twins. Now she's letting her fans into an even more intimate secret: how she uses plastic surgery to get rid of cellulite on her butt.
Here's a video Kim posted to Instagram of a recent treatment she got:
https://www.instagram.com/p/BL9XI2gBUFz/
She captioned it "Had to make a stop by @simonourianmd1 office last week while in LA! I can't believe how much better my little 😂 dimples 😩 look! I'm sooooo excited. 😬😬 No negative Nancy's please I love to share my "secrets" with you guys. I do it because it works and It makes me feel better about me ❤️ #OneCelluliteDimpleAtATime #ByeDimples #DrSimonOurian Thanks Dr Ourian see you soon 💃🏼💃🏼.
Kim's doctor, Beverly-Hills plastic surgeon Dr. Simon Ourian (who has also worked with Kim Kardashian West), told People exactly what he did:
"The injections gradually promote collagen production, which smooths out the appearance of cellulite. The actual product lasts around five years, but the patient's own collagen forms around it, which is permanent."
The treatment can cost between 1-2k.