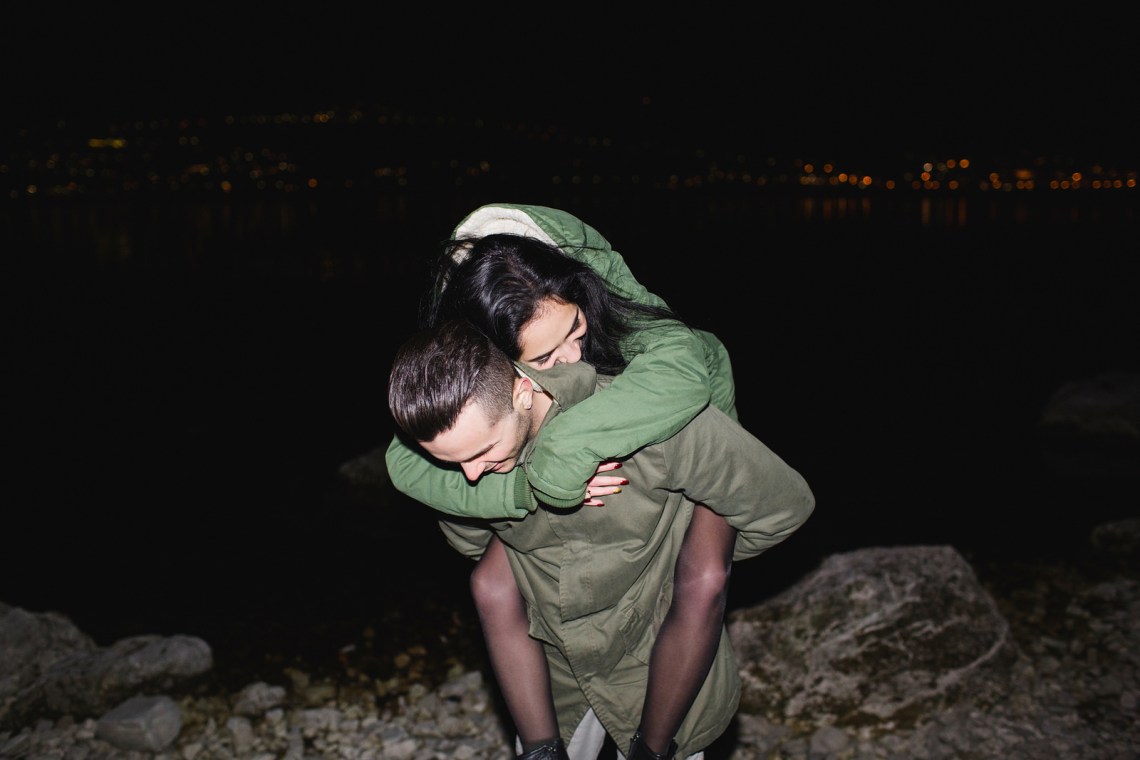 Most of us can say that we've been in love at least once during our teenaged years. Maybe you fell for the boy with charismatic laugh and gentle eyes in your algebra class—when he finally asked you to prom, you were already planning the wedding and what you were going to name your five kids.
Maybe it was with the person who didn't see the potential within you and reading their Facebook statuses was the closest you'd get to hearing about their favorite book and the impending thoughts that keep them up at night. Maybe it was your best friend—the girl who got away because you were too insecure to tell her how you felt and too afraid to attest to why that guy she was dating didn't deserve her.
I first fell in love at the subtle age of sixteen. He was my first love and like most naïve teenagers, I thought he would be my last. After two and a half years, that infamous heart emoji next to his contact name was quickly removed—that's when you know you're done. Our relationship became too noxious and too broken to piece together.
But I definitely don't regret it.

When a relationship fails, we must take what we have experienced and further apply it to all prospective relationships. If you hated how your ex acted more like your father than your boyfriend (and you should hate that because fuck that), then you make damn sure that the next one treats you the way you want to be treated and nothing less.
Whether or not you can identify with being in love, I am sure you can associate with the feeling of heartache. Whether it be because of a breakup or the death of a loved one, heartache is the distinctive, boundless sensation of emptiness and devastation (to put it blankly). This endeavor can make us feel hopeless for days, weeks, or even months at a time—I believe it depends on the attitude of the person dealing with the heartache.
But one day, you wake up and you're not sad anymore.

You finally begin to recognize all the negative attributes associated with that person—and yes, the same attributes your best friends pinpointed from the beginning that you refused to listen to. This person was the dark cloud preventing you from shining your brightest.
One day you realize your worth.

If you couldn't tell from the cloud analogy, that person I described clearly wasn't YOUR person—and when I refer to "your person", I am not referring to a sole individual. I believe you can have multiple persons. Whether it be your significant other, your best friend since kindergarten, or even your mom, your person is someone who, to put it simply, just gets you. You can have many persons throughout your life—some may last as long as your relationship with them and some may last a lifetime.
Let's face it, you two broke up for the right reason; whether it be because of disloyalty or disrespect, it ended for the best.
So, what happens when you find your person and it doesn't work out for a legitimate reason? Some may think I'm referring to the notorious "what if you meet the love of your life at the wrong time?"
I can assure you, I am not referring to that and here's why:
I believe that there is no such thing as meeting someone at the wrong time.

"Meeting someone at the wrong time" is deceptive. This ensures false hope in the idea that, although we met at an inconvenient time in our lives, we will surely meet again when the time is right.
Unfortunately, this scenario is not guaranteed for everyone who can relate to this particular situation. Sure, there are instances where the two lovers who went their separate ways eventually reunite years later. I am not saying this concept is impossible, yet holding onto the notion that this person will soon come back for you is not how you should live your life regardless.
Think of it as walking down a straight, woodland pathway. As we walk down this path, it is difficult for the naked eye to accurately depict what lies miles ahead of us. Is it more woodland? Is it the ocean? You're not quite sure, but you want to find out—the only way to know for sure is to continue on this path.
In order to do effectively reach the end, you should not solely anticipate what's beyond without acknowledging what can be seen in moment's time.
If you continue to walk hastily through the path, you may miss the short-cut lying slightly to the right of the straightaway. You will miss other opportunities that are put on your path if you remain close-minded.
Like I stated before, there are several reasons for a relationship to end—common signs include your partner suddenly becoming an asshole or finding out they slept with your best friend. If these signs occur, talk to your doctor about dropping these two motherfuckers and moving the hell on with your life because they both never deserved you in the first place.
But what about the relationship that ends for a legitimate reason?
Your person, the one you believe in the person, sits you down and explains to you that they're moving 1,000 miles away for a once-in-a-lifetime job opportunity. You will not be able to make it work. You scream, you cry, you may even beg them to stay or contemplate moving with them.
Although it's heartbreaking for you and your person, you eventually realize regardless of what is to happen, you have your entire life here—your studies, your job, your friends and family, it's all here.
It's like watching your favorite TV show. You're traumatized over the fact that each one of your favorite characters are continuously being killed off at the end of every season (*cough cough* Grey's Anatomy *cough*). Although it's heartbreaking not seeing them when you watch the first episode of the new season, you eventually move on and creepily obsess over the new sexy surgeon.
Yes, you're angry and feeling hundred different stupid emotions—that's OK. But if believe that your person's legitimate decision to leave you only reflects upon his sudden lack of character or empathy, then you are the one that is wrong, my friend. It's true when they say if you love someone, let them go.
Because no they did not cheat on you, nor did they mistreat you—they still love you and you will always love them.
No matter how hard you try, you cannot hate them because, for however long they have been in your life, they've always encouraged you to shine your brightest. They're still your person, but just maybe not the right person—the one that will make it, the one who's waiting at the end of the pathway.
It's about turning the page to the next chapter of life and seeing who's willing to and who actually makes it to stick around until the end. It may not be what you expect, but it'll still be worthwhile.
You don't meet someone at the wrong time, you just meet the wrong person.