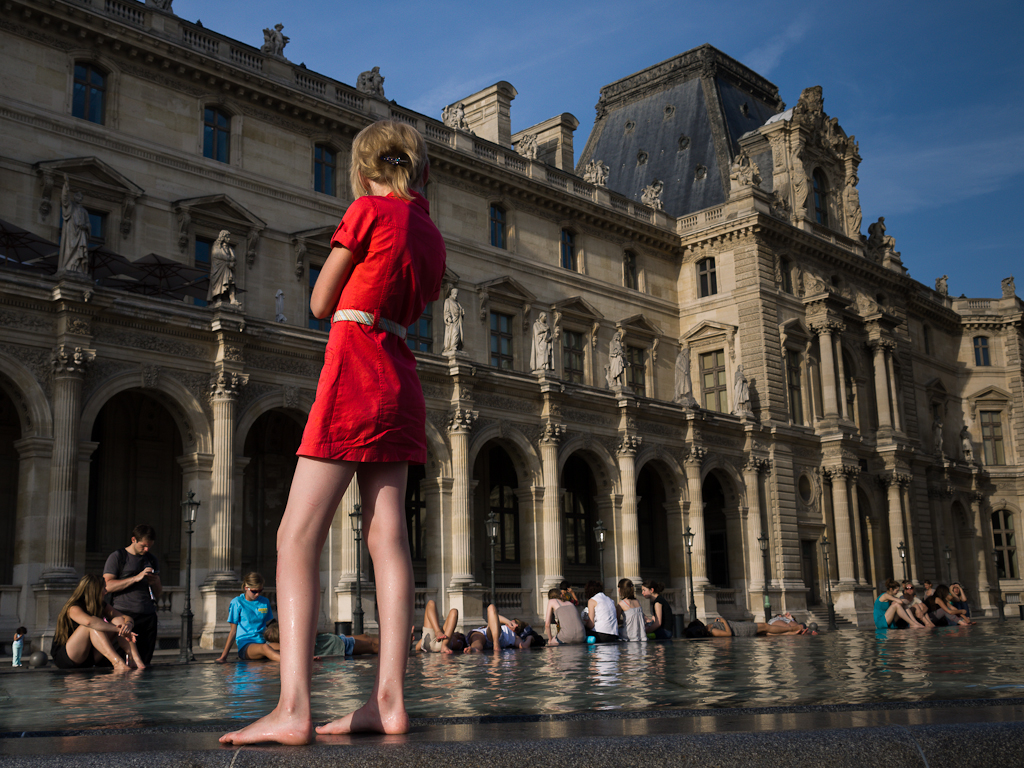 From "8 Secrets of Effortless French Style" to "7 Things Parisians Never Do to Their Hair" including "How to Instagram Like a French girl", this is everywhere.
If I wanted to store all the recent French lifestyle guides, I would probably have to buy a new bookcase first. Don't get me wrong, I don't plan to trade my passport nor to burn my Breton striped shirt. And I would be lying if I said I am not flattered to be regarded as a fashion authority. But each time I stumble upon a new article – so very, very often –, I can't help finding this idealized representation of the French woman ridiculous.
Judging by the countless YouTube videos, books, and editorials on the topic, the whole world is desperate to discover, to crack the secret of the French 'je ne sais quoi'. I do think the French style – or at least the Parisian one – exists. But there are a few things that, in my opinion, you should know. So, let's explore the French style mystique!
Clothing can say quite a bit about a person. And the French have a strong tendency to judge people by their immediate appearance, based on how they look. Try to wear something a bit eccentric in France and EVERYONE will stare at you. The same goes with the makeup. If you opt for foundation with bold cat eyes during the daytime, someone will make a comment. And by "someone," I mean your aunt, your colleague, or a perfect stranger on the street. (Gross, I know.) Trust me, because…it has happened to me. Countless times.
Caroline de Maigret is the quintessential Queen of French chic and the co-author of "How To Be Parisian Wherever You Are: Love, Style, and Bad Habits". I remember her wondering in an interview if she really keeps things au naturel because she likes a low-key, undone look or because it's cultural.
If you want my opinion, the French 'je ne sais quoi' (this understated coolness, you know…) has a lot to do with conformism and peer pressure. Wearing sweatpants to walk the dog? Unthinkable! Flip- flops to go to the bakery? Out of the question! There are (unwritten) rules. And if as an expat you decide to break them, be prepared to get sidelong glances wherever you go.
I've been living outside France for the past five years. Residing abroad, you realize how France is a conservative country where people buy and wear the same things. I was wandering in the streets of the capital last year. The Adidas Stan Smith sneakers were ubiquitous – turning the Parisians into an army of clones! American and British women are way more adventurous than their French counterparts. Not to mention my experience in Holland where you can literally sport the most insane outfit without any weird stares!
If there is something French women are good at – or, at least, very well trained in – it is to mix classics. Look at the epitome of effortless chic, the Emmanuelle Alts (and the entire French Vogue team!), The Isabel Marants, the Lou Doillons, The Caroline de Maigrets, or the ultimate French It-girl Jeanne Damas. There are basics they wear all the time again and again. They stick to a few key pieces: a leather jacket, a Breton top, a blazer, a linen T-shirt, a trench coat, a flattering pair of jeans. If you scroll Pinterest boards dedicated to "French Chic" (and there are MANY), it is quite obvious.
In the Vogue Paris universe, 'trend' is a dirty word. Season after season, Geraldine Saglio or Emmanuelle Alt dress the same. The structured jacket of 2016 is just a slightly different version of the 2015 one. But they always attract the globetrotting squad of street style snappers. They manage to stand out, to give us major #ootd envy. It never looks repetitive or boring. And no matter if it perpetuates a cliché…