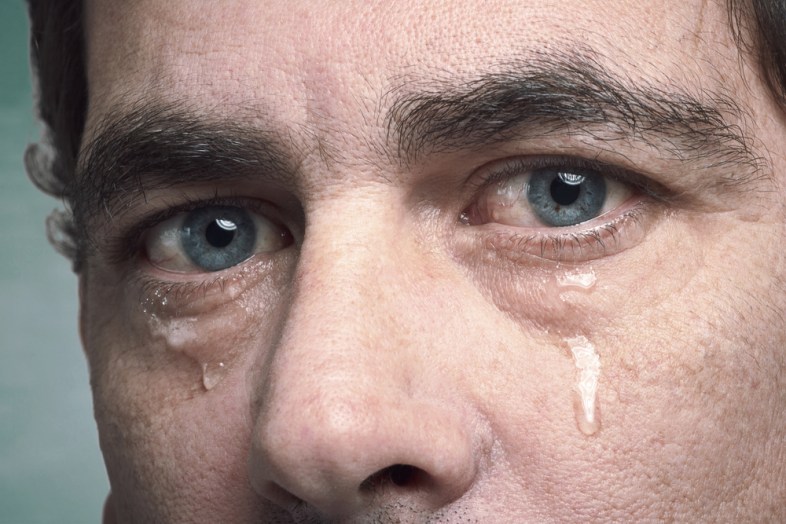 "About Today" –The National. Hoo-boy! Oh wow. That's a—wow, that's a song. Okay. Just lying here on my bed, and that's the song that comes on shuffle. I would get up and skip it, but, life has been real hard lately. That's gotta be what, fifty resumes sent out in the last three days? No responses? My credit card company is calling me because I'm six months late, my bank account is overdrawn. I'm late with rent. It's just…everything is…now the eyes are welling up. Don't cry. You're a grown adult. You're not just another struggling twenty-something. You're an adult. You're a man. Oh no, they hit the bridge. Hold it together. HOLD. IT. TOGETHER.
"About Today"-The National
"About Today"—The National. That song opened me up. Jesus, I've forgotten what The National does to me: emotionally, spiritually, Hell, even physically. I need to listen to that AGAIN. Not right now, The Fray, grown-ups are talking. UGH. "How close am I to losing you" That's a tough lyric to swallow. It's winter; I'm not getting my Vitamin D, that's why I can't leave my bed. I—fuck. Fuck fuck fuck. Oh now the tears are starting to flow. I can't…I c—I'm just going to listen to
"About Today"-The National
"About Today"—The National. Oh my God I'm a failure. I told myself to never compromise and here I am. No job, stealing my roommate's food because I can't buy my own. Ignoring phone calls from my parents because I can't face them. My Mom. My poor, supportive Mom. I want to talk, but it's just so hard. The disappointment. Even worse, I can't run to her and bury my face in her shoulder like when I was younger. My proud Dad. You said there was no shame in returning home. You failed and failed and worked and worked so I could get to where I am today. How can I return home? I've given you two nothing. I'm so sorry. I miss you two so much, and I'm so sorry.
"About Today"-The National
"About Today"—The National. You're damn right this is on repeat. And you're damn right my tears are flowing. What a wreck I am. What garbage. Lucky I blew it with Liz those years ago. I was a piece of shit then, and I'm a more matured, sensitive piece of shit now. She introduced me to this song, this band. I ruined it. I ruin everything.
"About Today"-The National
"About Today"—The National. Damn you Matt Berninger. DAMN YOU AND YOUR SOULFUL ELEGIES. YOU'RE AN EMOTIONAL MONSTER.