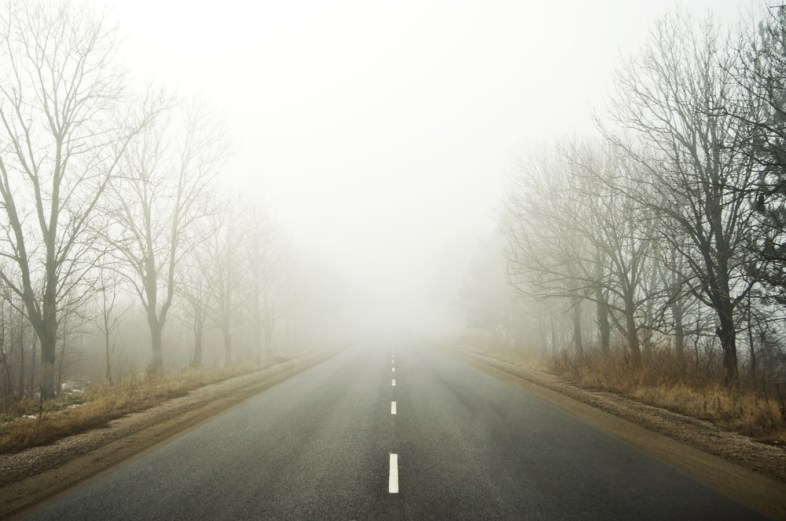 It all seems so sure at the beginning, so solid. Family, friends, teachers, or anyone in your life really, stand like road signs, guiding you, encouraging you, or not, but at the very least giving you some concept of what is right and what is wrong. Life rolls through yearly cycles defined by the school year that are as reliable as the seasons. What do we have when that structure is gone?
Even as we reach our final years of high school, the path seems clear. Different for any one of us, but still clear. We are put through hours of preparation for various desired professions or dream colleges. Most high schools even supply tests that display our strengths and weaknesses, giving us a speedy and general diagnosis for a path that will surely lead us to a "successful" future.
Well, I'm 22, I've gone through the motions. I'm lucky enough to have found my true calling without spending a grotesque amount of money on college before finding my passion.  I am a senior and this is my fifth year of college, during which I transferred schools once, and changed majors once.  Many people have stories similar to mine, some involving multiple transfers, multiple changes in focus, and some make it through college dedicated to their original plan.
Regardless, if you've chosen college at all, you've chosen to continue on with the cycle you've known since your last day of kindergarten. Sure, there's more freedom now, but depending on your choice of secondary institution, you've given yourself two or four more years of a set plan before you have to brave the big bad world. For some this reality hits with high school graduation, for me, it will hit with college graduation this spring.
If you're anything like me, your vision of the post-education "real" world is something like a 50% grey blob that is floating in an abyss, with scattered, color-coded dots labeled with goals and aspirations, on a timeline of various dates that I can count on no matter what, such as my birthday and Thanksgiving. If you don't have a vision at all, I'm sure that is just as terrifying as what I just described. Either way, we are faced with the same problem.
Fear of the unknown is only natural. As I mentioned before, we have more or less been on a set schedule for the majority of our lives thus far. In fact, it would be incredible if any of us had the ability to seamlessly transition into a completely different phase of our lives unscathed. So what do we do?
I've found that inspiration is key in helping to shape that big grey blob into a future that is more desirable than, well, a big grey blob. I've started to come up with ideas for my future after graduation, without a filter of logic, the crazier the better. I'm starting to make plans, not only with a focus on career, but also for enjoyment, such as travelling to exotic places, or buying an abandoned castle.
Research things that make you happy, or what you're pursuing in a career. Find people in your field that make you curious or even envious. Learn everything you can about your dream job. Get in contact with someone who is working at a company you would literally give your left eyeball to work for. Look up different cities you could live in. Honestly, the possibilities are endless. It is so easy to box life up, and put ourselves and our futures into neat little categories. It is easy to think that it is better to know where we're going than to let it be a mystery.
I'm here to tell you to live the mystery, embrace the mystery. In the words of one of my favorite poets, Rainer Maria Rilke: "Be patient toward all that is unsolved in your heart and try to love the questions themselves, like locked rooms and like books that are now written in a very foreign tongue. Do not now seek the answers, which cannot be given you because you would not be able to live them. And the point is, to live everything. Live the questions now. Perhaps you will then gradually, without noticing it, live along some distant day into the answer."