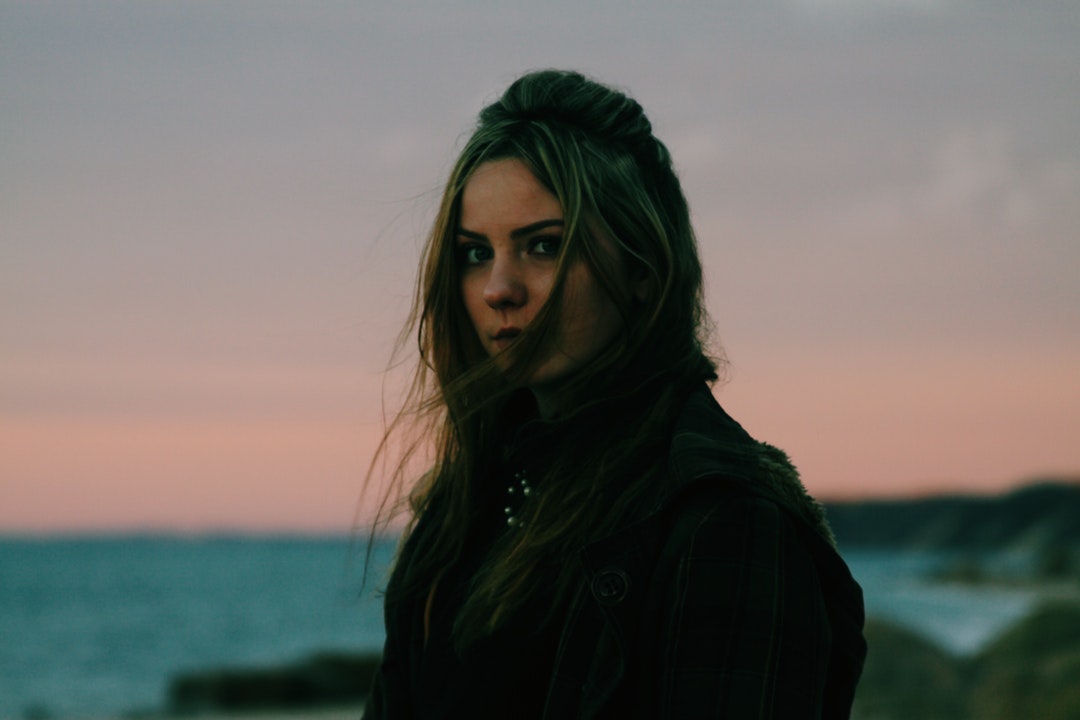 Being heartbroken is one of the craziest feelings you can experience. It rocks your world. One moment you feel like you will be ok. And then in the next moments, you are crying, feeling emotionally empty, and venting to all of your friends about how love sucks, and how you will never, ever allow someone into your emotional heart space again.
Love is a two-edged sword for sure. When you fall in love with someone, it is one of the best feelings ever. But, when someone you love breaks up with you unexpectedly, or you end a relationship you thought was forever, it can make the most rational person a different kind of crazy.
Here are 7 things you can do right now to help mend your heart after a breakup:
1. Cry it out.
Go ahead and cry those ugly tears. It's ok to cry repeatedly, with everything you have, even in waves, if you have to do so. Let the pain out and go with it for now.
One of my clients was one of those types of individuals who expressed her emotions fully and immediately as she felt them. And I'll be the first to admit that this can be difficult. It's natural to want to maintain control when you feel like you are losing something meaningful to you.
A relationship breakup is similar to grieving, and everyone grieves differently. However, if you are the type to hold your emotions in until you can't take it anymore, this can have the opposite effect. If you are sad, allow yourself to feel sadness. If you feel happier or melancholy in moments, embrace these feelings too. It's normal to be up and down after a breakup. But, the sooner you can release and let go of those emotions the quicker you can move on.
2. Spend time doing something that is fun.
If you have a bucket list of things you want to do in your life, this is an excellent time to start doing those things on your list. Try some indoor skydiving, do a meetup somewhere you have wanted to go if you don't want to do it alone. Do that hike in the mountains you have been putting off, or take a drive to a small quaint town that you have wanted to check out. Distraction and a change of scenery is a good thing for the mind. Changing up your environment can help during the healing process.
3. Journal your break up.
As crazy as it sounds, writing your feelings on paper, or on your notes app, or your computer can be quite cathartic. I wrote my first book Love You and He Will Too: The Smart Woman's Roadmap for Happy, Healthy Relationships after a long-term relationship I had been in for ten years. I was devastated by how the relationship ended because I thought the guy was going to be my husband. I decided to write it out and it not only helped me to heal, but it helped me to share my experience with others so they could learn from me and I could save them the discomfort of experiencing the same thing.
4. Netflix and chill.
No, not in the way, you're thinking. Netflix and chill with yourself or with some close friends. Netflix is the gateway to all kinds of genres of dramas, comedies, independent films, and documentaries to name a few. There is something for everyone.
Sometimes getting into someone else's storyline can help you to see things differently in your own life. Personally, when I am feeling frustrated or like things are not going the way I want them to, I find a documentary about someone who has thrived under the most difficult of circumstances. It helps to humble me, get me out of my head, and realize that everyone has their challenges. You may find it helpful too as you navigate your breakup.
5. Spend time with your bestie.
Breakups are hard, but also a good time to reconnect with your closest friend or friends. Find your emotional support with someone in your circle that understands you, looks out for you and has your back. Knowing that your friends love you and are there for you emotionally can help you bounce back from your break up.
6. Engage in self-love.
Sometimes when you are in a relationship, especially a long-term one, you have spent a lot of time trying to make the other person happy often neglecting someone significant, 'you.'
You won't be single forever, I promise you. Make the most out of your time of being single. Do some things that help you feel better about yourself. Positive affirmations are great. Repeating daily positive mantras to yourself can have a significant impact on your mental well-being.
A couple that might be helpful following a breakup include the following:
"I still have time to be happy."
"There are great things ahead for me, and I'm capable of receiving the love I want in my life."
Affirmations can be life-changing. There is a ton of negative energy following a breakup so infusing some positive energy into the mix will help you heal and feel better too.
7. Do a quick recap of your relationship.
Notice that I added the word, 'quick.' Think about your relationship in its entirety. What was good about the relationship? What didn't work? What valuable lessons did you learn that have made you better?
Looking at everything will help you put things in perspective. Each relationship happens for a reason. And every person you love regardless of whether it works out or not enable you to learn something new about yourself. Don't be afraid to embrace the good, bad, and the ugly. Sometimes a relationship that didn't work or that wasn't the best for you prepares you for one that will work for you.
Relationships are not easy for anyone. Even the best ones have challenges which can lead to a breakup. Don't give up or think you will not experience love again because someone decided they didn't want to be with you. Sometimes a breakup is a gift. It can open the door for the person who is more compatible with you. It may seem hokey, but it's true.
A great quote to remember as you bravely face your breakup is, "When one door closes another door opens, but we so often look so long and so regretfully upon the closed door, that we do not see the ones which open for us." Don't focus on the closed door. Close that door and keep moving forward.