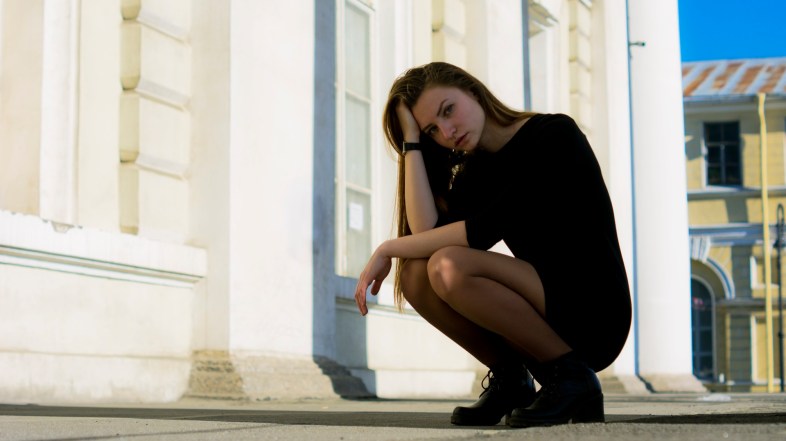 1. Your outfit glides effortlessly from day to night. No need to fuss over heading home to change into something more appropriate.
2. You'll look smart even in casual pieces especially on days when you're just too tired to try.
3. You'll never be noticed or called out for wearing that same printed top for the second time in a week. What are prints anyway?
4. You don't have to update your wardrobe as often as everyone else, your black pieces will never look dated.
5. Shopping is a breeze when you're only interested in black articles of clothing and pay no heed to the endless racks of colored garb.
6. Getting dressed each morning will never be a headache, every piece you throw on mixes and matches well with the other.
7. It gives you a slimmer silhouette no matter what your body type is. Enough said.
8. You look like you mean business and you don't take shit from no one. Now who doesn't want to be taken seriously?
9. Laundry is a breeze; you don't have to spend time separating the whites/colors or go through the regular heartache when that expensive white top becomes every color but white.
10. No stains. Women, you can eat like an animal and still look like a lady. Men, you can eat like a barbarian and there will be no visible signs of it on your outfit.
11. You can spritz copious amounts of perfume all over without having to worry about leaving hideous perfume stains.
12. Ladies, however pathetic the state of your bra, no one will know (as long as you keep your clothes on, that is). Nothing is worse than a worn-out-beige bra peeking out from underneath that sheer white top, oh the horror!
13. Take Adele as an example. She's almost always in black and she kicks ass. Is there anything else left to say?