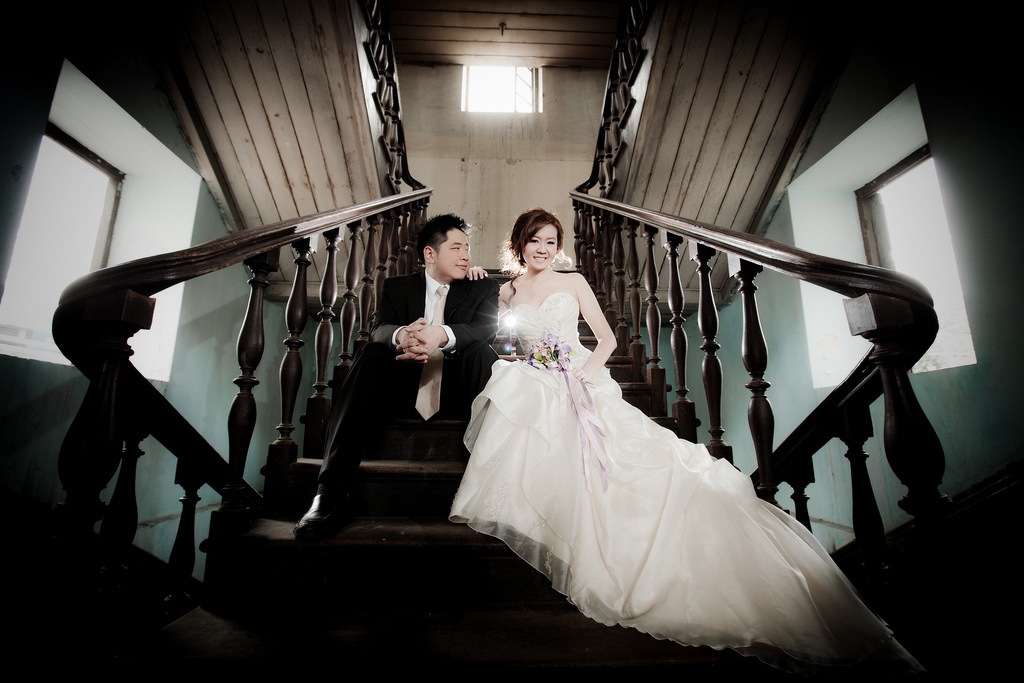 The process of planning a wedding has made me realize the truth of the statement "the personal is political." My decision to marry outside of the Catholic Church (or any other church) was not meant as a slight to my religious friends and family, though it will undoubtedly cause unintended distress to many.
It is better not to make a vow than to make one and not fulfill it (Ecclesiastes 5:5). For me to read the Catholic marriage vows would be disingenuous on many levels. First of all, I'm not a practicing Catholic, and to pretend to be (even as a way to make my parents happy) would be incredibly disrespectful.
Is it a good idea to start a lifelong commitment with a lie?
I recognize that going to mass each week isn't required in order for a couple to wed in the Church, but I firmly believe it is easier and better for me to be honest with my friends and family now than to pretend (or allow others to assume) that I'm still a practicing Catholic.
Many of my close friends and family members are gay, and it would go against my personal values to be married in an institution that condemns homosexual relationships. Many of my Catholic friends have found ways to reconcile themselves to the Church's teachings (saying "hate the sin, love the sinner" etc.) but I do not believe that homosexuality is sinful – and it's certainly not unnatural. And now that gay marriage is legal in all 50 states, I have hope that marriage is finally evolving toward something resembling an egalitarian institution.
As an educated and privileged person living in 2016, I can afford to:
1) marry whoever I want or
2) marry no one at all
And these are rights that women have not always had that I don't take for granted. Although marriage has roots in oppressive structures, the recent Supreme Court decision is heartening, and suggests that we are rebuilding the institution into a human right rather than an obligation (financial, societal, religious or otherwise).
The Catholic Church does not share my view that this evolution is progress.
My problems with the Church's definition of marriage don't end there. I'm not sure if I want to have children yet, I don't believe that the husband should be the spiritual head of the household, I don't view birth control as a sin (far from it), and I don't think sex should be undertaken solely for the purpose of procreation.
I'm not saying all of this because I want my Catholic friends to view me as a heathen. I'm saying it because I want to make it clear that marrying in the Church would go against many, many things that I believe, and would make no one happy – unless I were to intentionally mislead everyone, in which case they would admire me for being someone who I'm not.
My decision was not intended as a slight against anyone or a sign of disrespect. If anything, this is my attempt at respecting people of faith by not making a mockery of their sacrament by participating in it falsely.
Nonetheless, I know that many people will be disappointed, but I can't let that deter me from doing the difficult, honest thing.
It is much harder to be viewed as a good person when you're "out" as non-religious.
It is my goal to live my life and show that it is very possible to be moral, spiritual, and good as a non-religious person. Religion is not always freely chosen, but in a perfect world, it would be – as of now, I see too many people pressured into practicing the faith they were raised in, not because it's what they believe, but because they fear the consequences of living otherwise.
And even in America, the land of religious "freedom," many people are terrified of practicing their religion because of the judgment of other religious groups. There are real stakes when it comes to disagreeing with the mainstream, but I fiercely believe it's time to stop stigmatizing and demonizing non-Christian Americans – and I will do everything in my power to lead by example here.
I'm not an atheist and I don't hate the Church.
But it is my belief that religion and spirituality are highly personal and individual matters, and I truly believe that a person's relationship with God is between that person and God alone. I won't discuss my views on God here, and I will be respectful of your beliefs without ever trying to change your mind – and I sincerely hope you will respect my beliefs as well, even if you disagree.
Just as I bristle at characterizations of religious people as fanatics, I also hate the generalizations made about non-religious people (usually, stuff along the lines of "combative/argumentative," "cynical," "self-satisfied," "evil," "without morals," and "dangerous"). Ironically, many of the people who will view me as a "heathen" for saying all of this will never realize that we ultimately share the same core values.
I hope at the end of the day, the people around me will judge my character by my words and actions and not by my religious affiliation (or lack thereof), because that's probably our best hope of building a better world.