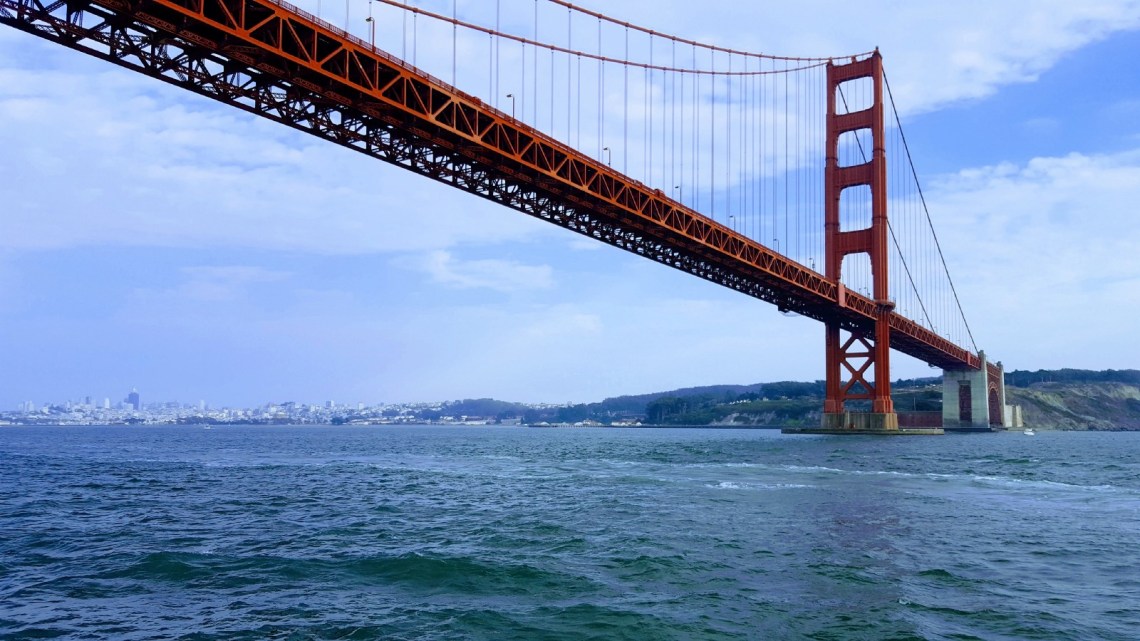 I moved to San Francisco on April 23, 2017, about sixish months ago. Moving here I decided that I'd revive a once previously dead hobby of mine: photography. Taking pictures has always been a pretty near and dear thing to my heart but for the past 5 years, it's something I've put on the back burner.
So when moving out to the Bay Area I decided to buy a camera and set a few ground rules:
I go out and take pictures at least once a week in a new area of the city
I post at least once a day on Instagram to show my progression
Like most people say, a picture is worth a thousands words, but I'll try to do a bit of both to detail my first 6 months in San Francisco.
April 2017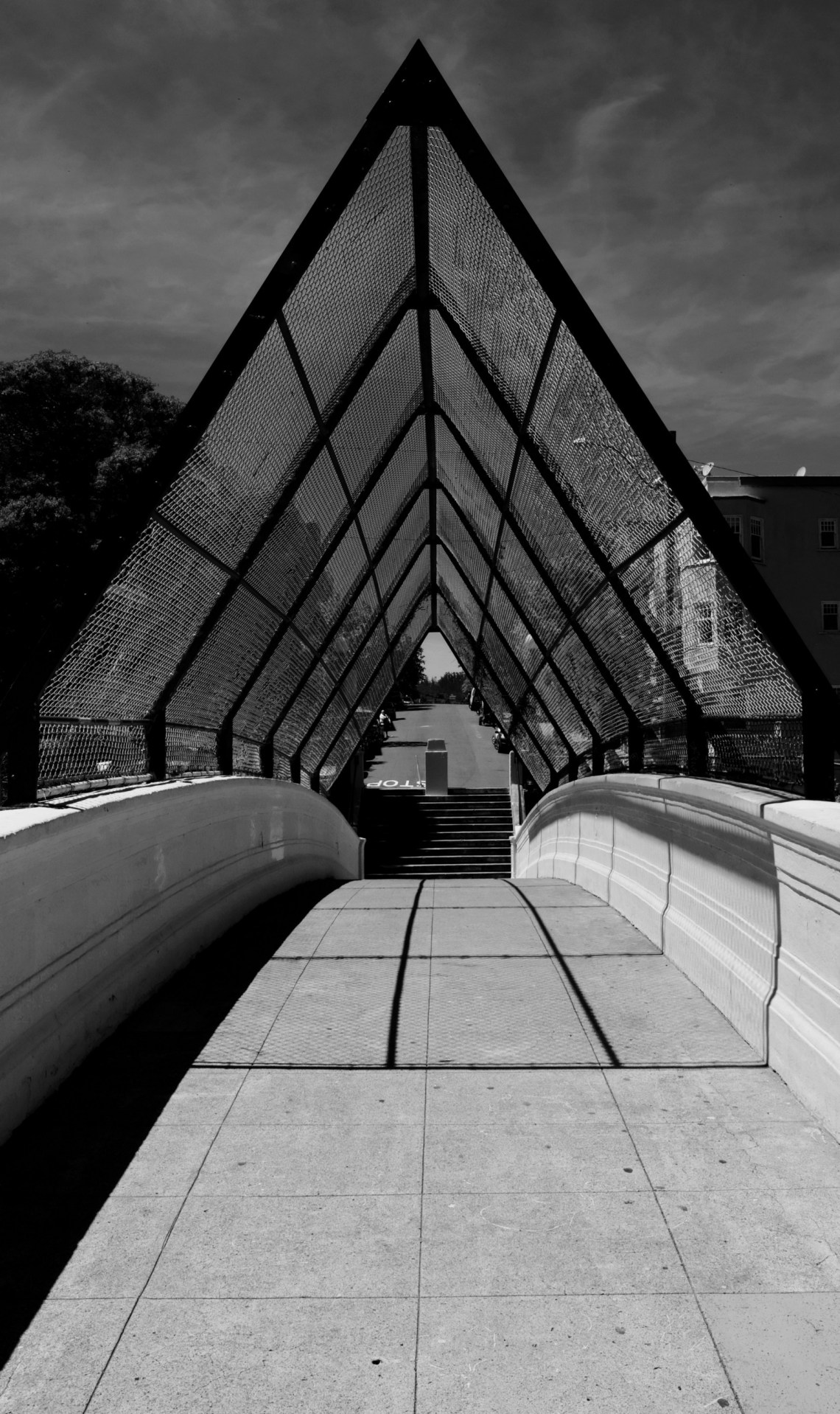 This is a black and white photo from Dolores Park in Mission. It was a Friday, the last Friday before I started my new job in San Francisco and I had decided to take a walk to the famous Dolores Park to see what all of the hype was about.
On that Friday I sat in the grass and thought about my new home, my new city, my new life. It had all come so fast, it was only 5 days ago that I had come to San Francisco with 2 duffle bags and a backpack and now I was sitting in Dolores Park, reading and taking photos like most of the population.
I think about this day a lot, how it was warm, how I didn't really know how my job would turn out, and how I really enjoyed exploring the city. This was the start of my photographic journey around San Francisco.
May 2017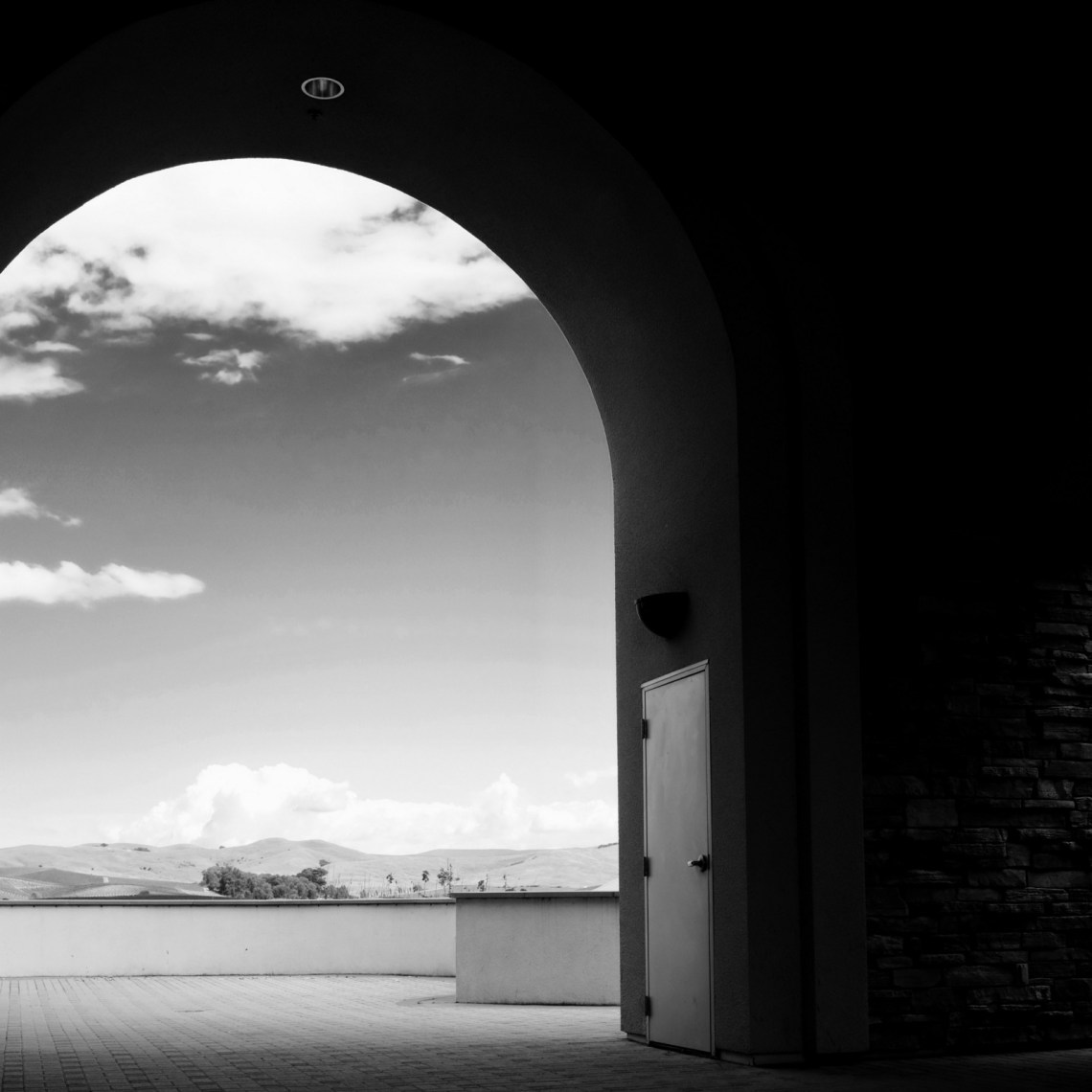 I took this on Mother's Day, it was a Sunday and my extended family had booked a brunch out at Eagle Vines Golf Club. It was a cool experience since I had never really experienced the Californian countryside and seeing where the Windows 98 background was made was kind of cool!
This photo exemplified my experience that Mother's Day. It was the first one that I had spent away from my Mother and even though I was surrounded by my extended family I just wish I could've been there for my own Mom. It's a lonely kind of photo but those are the kind that I like to take. The ones that show how I felt in the moment.
June 2017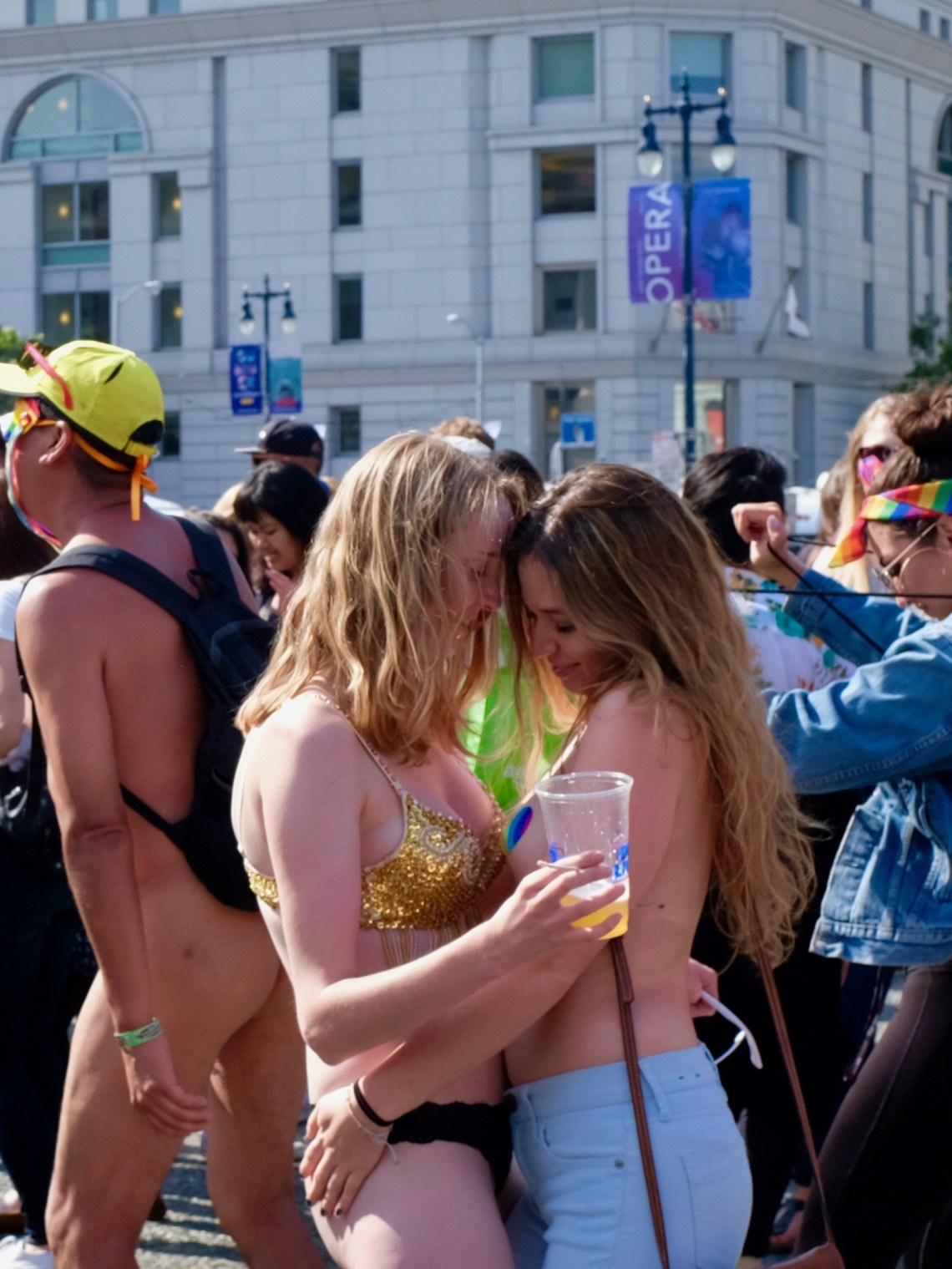 Everyone was dancing at the Pride Celebration at Civic Center in downtown San Francisco. I had decided after a while of shooting black and white I was going to try and shoot color, and what better place than Pride?
Pride is an experience, it's a celebration of the things that make San Francisco unique. I was fortunate enough to be able to go for both days and witness the parade but this picture is one of my favorites that I've taken. It captures a real moment between these two that's tangible and relatable and I love that. This is really where I discovered the style of photography that I like, one where exploration and observation are at the forefront and not necessarily creating moments but capturing them.
July 2017
This was taken at St. Dominic's Catholic Church, a random woman who had walked to the front of the altar and began praying. It was a moment that I think about from time to time, how quiet and intimate it felt. There this woman was, one of 3 people in this church, having her own personal thoughts in silence just like the rest of us.
I'm not a person you'd call religious but in that moment I understood why people go to churches to decompress. A combination of silence and cavernous architecture can have someone be really introspective.
August 2017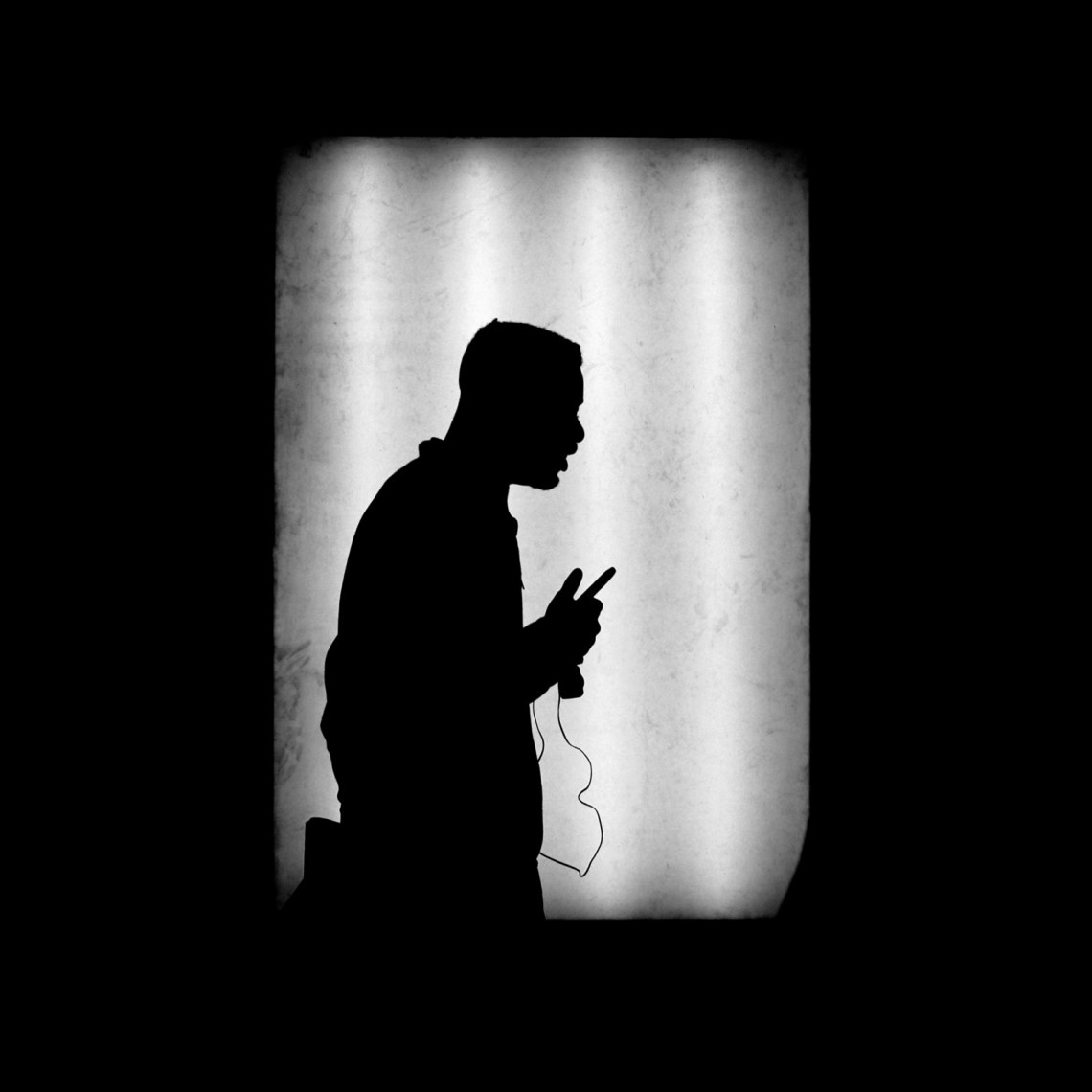 This picture, coupled with 3 other pictures (aptly titled "Shades of Them") were taken at the Civic Center Bart / Muni station. I had seen the spot on a walk with some former co-workers of mine and had told myself that I'd go back and shoot there. I walked from my work in SoMa to Civic Center and stood at this empty advertising stall for about an hour just trying to see what kind of shots I got.
These kind of shoots really show people in their everyday situations. What they go through, how they handle it, and just people in their natural habitat with an artistic flair. I'm really into people watching and wondering what's going on in their lives so taking photos like this really scratches that specific itch.
September 2017
To set the scene for this picture I have to describe how amazed this kid was with the aquarium at the Academy of Science in Golden Gate Park. He pulled on his mother's sleeve with a hurried anticipation as the water engulfed the elevator. It's this type of excitement that I like to capture. A kind of pure and innocent excitement that I strive for in my everyday life.
This set of pictures also marked a point in time for me trying to find my style with color. I had spent the months of July and August really focusing in on black and white and trying to get a distinct style. The experiment was nice but it also led to a negative impact on my view of life and maybe just art in general. The black and white had become bleak and lonely, it was a reflection of how I felt at the time but I wanted to change that. Maybe dark colors wasn't exactly the right direction?
October 2017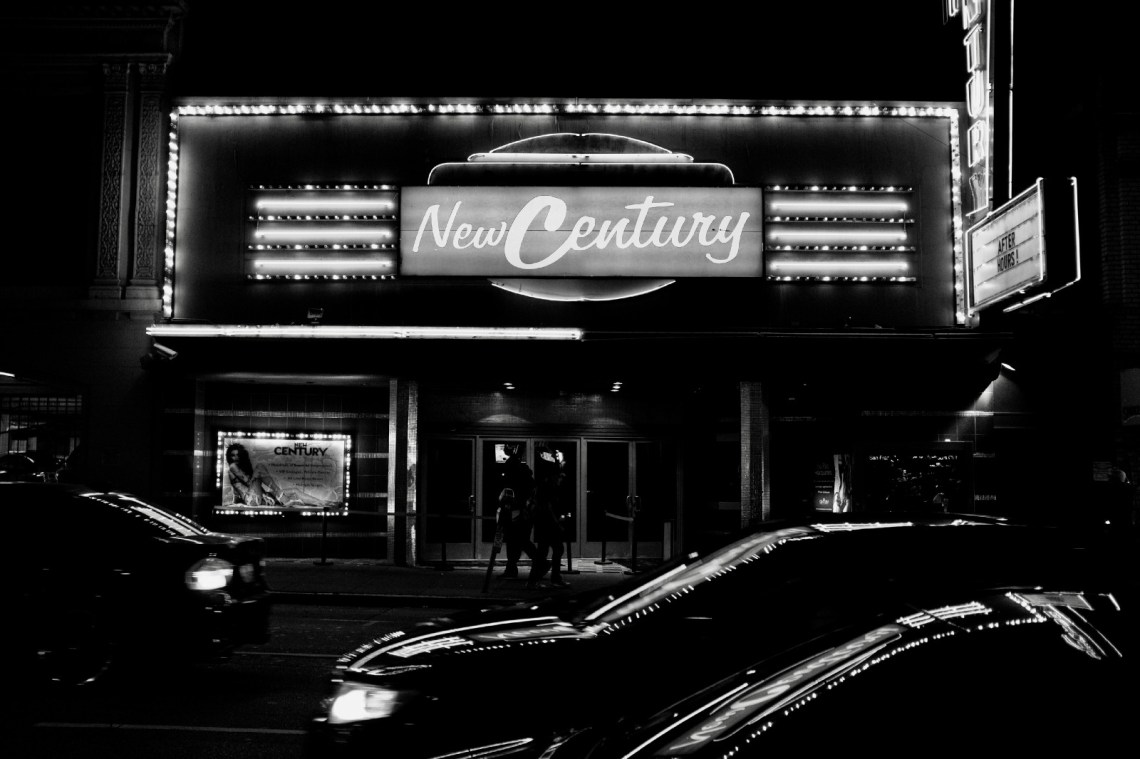 So, when I said I wanted to do color all the time… I lied. On this particular day, I went a gallery of Fred Lyon's photography. Lyon's style is old school noir, with a heavy emphasis on really dark and present shadows. After seeing the photos I took some inspiration and went on a walk through every San Franciscan's favorite area, The Tenderloin.
It was an interesting walk, the area isn't as bad as I thought it would be, plus they easily have the most interesting visual themes at night. I snapped this photo because I thought the sign looked cool and I really like old school signs like this. I had been thinking a lot since there were a swathe of changes happening in my life with people, work, etc. Walks like this really clear my head and keep me in the moment, something I'm hoping to keep doing going forward.
Moving forward
I don't really know where I'm going with my photography. I like the hobby. The excuse to go out and explore is amazing and lets me turn my brain off while I look for things to take pictures of. It's mindless in a way, creative in other ways. I follow where my feet take me and just point and click at the things in front of me. One day I'll see where it's going, but for now I'm just enjoying the journey.