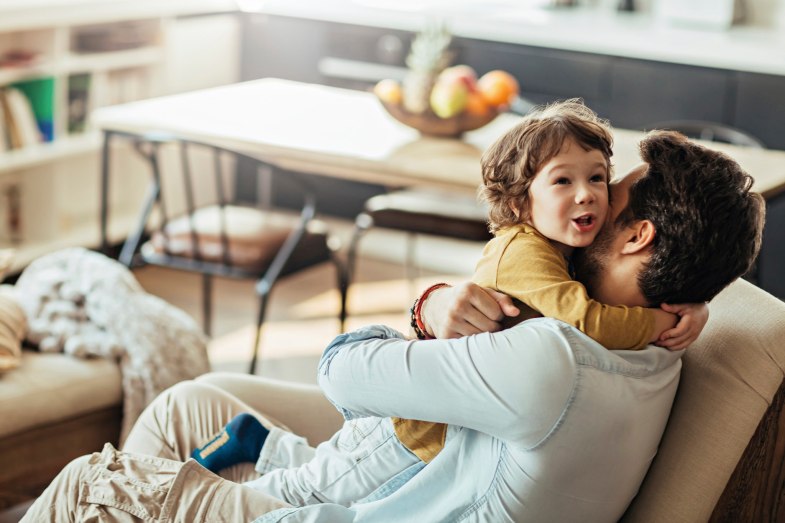 I lost my father when I was 25 to stage four colon cancer. When he died, I died too.
You see, because only he could make the worst days seem brighter. His love for me was everlasting. Even when he was slowly drifting he still managed to make my day by sending me special text messages.
My favorites read:
"Make new memories today instead of holding on to rhymes of yesterday."
"Dream on but remember your dream has to be bigger than you."
"Tomorrow is the most important thing in life. Comes to us at midnight very clean. It's perfect when it arrives and puts itself in our hands. It hopes we've learned something from yesterday."
From December 2014 until January 2016, I can't really remember an outfit I wore that wasn't black. My heart was black, full of pain, anger, confusion and sadness. All at once because, when you lose your person, it's an overflow of emotions to the point you cannot bear everyday life. I remember getting angry at a server while dining because she made a mistake on my order. Doing things I've never done before like locking my keys in my car and spouting off at my closest friends for no reason. I got to the point where I thought I would never truly laugh, cry tears of joy or simply live again.
After his passing, I don't remember much, but I do remember choosing the picture for his memorial cards. I don't really know why, but I picked a picture of a white bird flying alone in a beautiful blue sky. When I started training for my current position, every morning the instructor would put motivational quotes on the presenter. The first day, there it was — a picture of a white bird flying alone in a blue sky. A few days later while going out with friends for dinner, the menu had a picture of a white bird. While enjoying the ocean, a place my dad always loved, I looked back on photos of myself and there was always a white bird near me in the sky.
I never really thought anything of it until this past May. I went to Hawaii to visit one of my best friends. As we traveled the Road to Hana, I did it — I truly laughed. We approached a lookout and got out of the car to take a closer look. The view was breathtaking — the ocean blue surrounded by reef while we stood up on a cliff gazing ahead.
Then I did it — I cried tears of joy, because I was actually living and so thankful to see the beauty of Maui. I looked up towards the sky and there it was: a beautiful white bird flying alone. It was then I grasped it all. My dad loved me more than anything. My dad did not want me to be angry all the time. My dad wanted me to live to the fullest.
So, with Father's Day approaching, I'm going to live in honor of him. I am going to celebrate my fathers life instead of mourning his absence. Yes, it will be hard, and there may even be tears, but I know my father is still with me because I carry him with me in my heart.
To all my fatherless children on Father's Day — hold on.