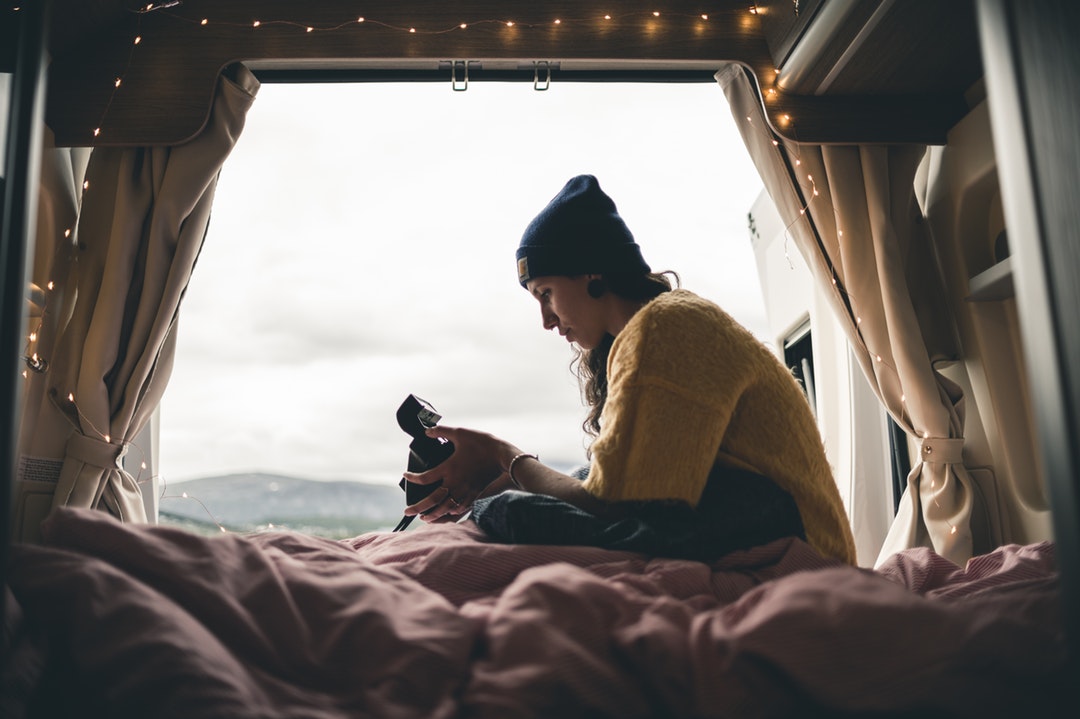 There's a stabbing feeling in my chest that forces me to wake up at three in the morning. This isn't a dream nor a nightmare I'm waking up from; This right here, is a relapse.
I slid my hand underneath the pillow looking for my phone, afraid and anticipating someone did remember to say goodnight or at least a very early good morning text. But there's always a part of me that wants to see one name and one name only to appear… and that's yours.
No one did.
I wish you did,
But you probably shouldn't.
I lie down again to what feels like a wide-awake eternity of the devil's hour as a thousand of things fill my head to the brim. I find myself helpless by the mere thought of you and wonder if you're out there thinking of me about me too. I don't want to know the answer to that. I'd rather force myself to sleep than go back and forth searching for answers that I'm not even ready for.
All the memories came rushing back, a combination of feelings that I thought that are long gone or at least should've subsided by now. There is no fix for this. Sleep can't save me now.
One by one, the series of 3 AM wind backward from the very beginning…
It's 3 AM.
Do you remember? We'd stay up all night exchanging stories and discussing about the most trivial of things. You've shared with me the deepest parts of yourself that you haven't told anyone. It was in those moments that I found your voice to be the most comforting sound in the world. But now, even the slightest "Hello" from you… hurts me to my very core.
It's 3 AM.
The bartender yells for a last call and we refuse to part ways.  We sat across from each other and ordered our last bottle of beer, we paced ourselves, has slow as we possibly could, savoring every gulp just so we could bargain more time. Dawn was all we had.
It's 3 AM.
We gazed above the pitch-dark skies and wished on every star that there is. Half-awake and half asleep we whispered our deepest desires and cherished dreams. We were dreaming with eyes wide open and the world stood quiet and listened closely to the promises we once made.
It's 3 AM.
The golden hours start to tarnish, It didn't take too long for us to come down from the high. All of what used to be "us" and "we" turned in to separate "I's" and "You's". Life consumed the best of us and the journey became harder and harder to bear. But Amidst the chaos, I stood by you and kept my promise, realizing later that you couldn't do the same.
It's 3 AM.
I am terrified. I'm not sure if you can tell but I could definitely feel that death was coming for us. It was something I've known but never had the courage to tell you. Down to the very end, I still fought for us. I still chose you. But it was too late to save anything from what's left. You were convinced, we had no chance to survive. And although there was still love in you, I kind of knew it was no longer meant for me.
It's 3 AM.
The flashback ends here.
Darkness fleeted slowly.
It's not the demons that come to life that scares me, but the ghost of you that still haunt me today.
If you're out there, please spare me.