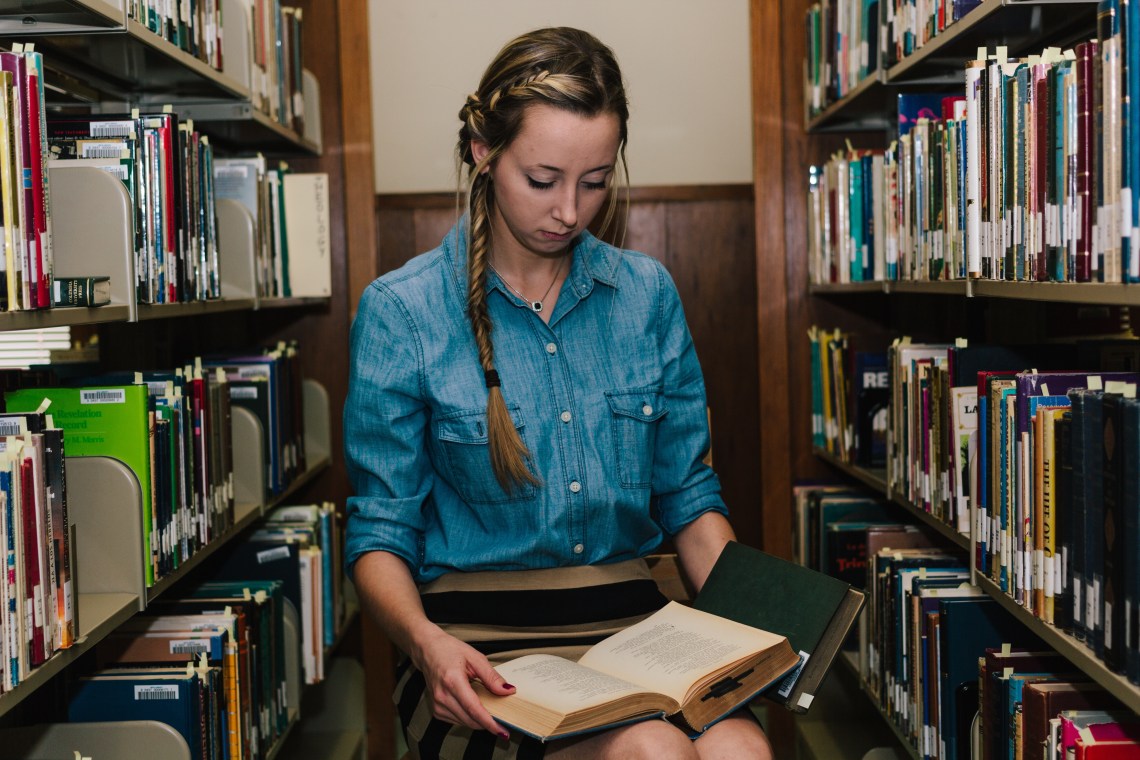 1. Vladimir Nabokov's classic novel Lolita was turned down by 5 publishers. So controversial was the subject matter (in which an adult man falls obsessively in love with a tween girl) that Nabokov himself planned to publish it under a pseudonym. But the name on the front cover, it turned out, was the least of Nabokov's problems. Though publishers  Viking, Simon & Schuster, New Directions, Farrar, Straus, and Doubleday all agreed the manuscript for Lolita had the makings of a masterpiece, none were brave enough to take on the public uproar that might ensue once readers got a look at the finished book.
Nabokov finally convinced a French publisher of dubious reputation, Olympia Press, to print his tragicomic ode to American mores, inappropriate love, and obsession. When it first appeared in 1955, Lolita met with little public condemnation and, by 1958, became the first novel since Gone with the Wind to sell 100,000 copies in its first three weeks. It is now widely considered one of the greatest books of all time and appears on "best of" lists like Time Magazine's 10 Greatest Books of All Time, and Modern Library's 100 Greatest Novels.
2. Leonard Cohen's best known song, "Alexandra Leaving" is directly adapted from a poem written in Greek. C.P. Cavafy's 1911 poem, "The God Abandons Anthony." It's about the ancient Roman general Marc Antony's final moments in the city of Alexandria, which he had conquered and ruled and which he is about to lose. As he comes to the realization that his life is ending, he also realizes that his favorite god, Bacchus, has left him. Cohen adapted the poem by turning Alexandria, Egypt into a woman named Alexandra who is leaving her lover.
Many of the themes and lines in Cohen's song are either associative with the poem or taken directly from it. Cohen's line "As someone long prepared for this to happen, Go firmly to the window. Drink it in." comes from the poem's lines "approach the window with firm step, and with emotion, but not with the entreaties and complaints of the coward". The overall mood of both the poem and song is one of bravery and resignation at a great loss.
3. Ray Bradbury, best known for science fiction novels, wrote the 1956 screenplay for the movie version of Moby Dick. Bradbury was not generally a fan of writing screenplays, but he WAS a fan of the film's director, John Huston and so agreed to give the script for one of the great American novels a shot. Bradbury spent 8 months working on it in Ireland, watched by the notoriously difficult Huston. At some point he found himself so immersed in the story that he felt as though he was author Herman Mellville. As Bradbury tells it: "I got out of bed one morning in London, looked in the mirror, and said, 'I am Herman Melville!' I sat down at the typewriter, and in eight hours of passionate, red-hot writing, I finished the screenplay of Moby Dick, and I ran across London, I threw the script in John Huston's lap, and said, 'There! It's done!' He read it and said, 'My god, what happened?' I said, 'behold: Herman Melville." The Bradbury Script was recently made available for sale in bookstores and on Amazon.
4. Beloved children's author Roald Dahl not only wrote James and the Giant Peach and Matilda, but he wrote the screenplay for a James Bond movie. Believe it or not, Dahl took over from screenwriter Harold Jack Bloom and finished the script for 1967's You Only Live Twice. Dahl also made an attempt at scripting the movie version of his own Charlie and the Chocolate Factory, but had difficulty meeting deadlines. The movie was eventually given to a different writer and produced as Willy Wonka & the Chocolate Factory.
5. The Best-selling novel of all time is Cervantes' Don Quixote. The early 17th-century classic has sold over 500,000 copies…and counting. A Tale of Two Cities, by Charles Dickens, comes in as the second best-selling novel of all time, with somewhere over 200,000 copies sold. In the non-novel category (some call them fiction, some call them truth and I'm not touching that argument), The Bible, The Qur'an, and Quotations from Chairman Mao Tse-tung are bestsellers.
6. Gabriel Garcia Marquez's beloved novel One Hundred Years of Solitude has never been made into a film because the author would not allow it to be filmed. Though many of the Nobel Prize-winning author's books have been adapted into movies, Marquez, who died in 2014, steadfastly refused to let One Hundred Years of Solitude make it to film. Hollywood heavyweights like Harvey Weinstein and Anthony Quinn tried, only to be rebuffed by the Colombian author. His reason? He wanted his readers to supply their own mental images of the characters, not associate them with a particular actor. Garcia Marquez wrote: "My reticence to make movies out of 'One Hundred Years of Solitude' and, in general, all my published works is due to my desire for direct communication with my readers. By means of the letters I write they can imagine the characters to be as they wish, and not as the borrowed face of an actor."
7. The band Modest Mouse got their name from Virginia Woolf.  From a passage in Virginia Woolf's "The Mark on the Wall," to be exact: "I wish I could hit upon a pleasant track of thought, a track indirectly reflecting credit upon myself, for those are the pleasantest thoughts, and very frequent even in the minds of modest, mouse-coloured people, who believe genuinely that they dislike to hear their own praises." In a book about the band, founder/frontman Isaac Brock explained that he chose the name at age 15 because "I wanted something that was completely ambiguous, but it's really candyesque sounding. But it meant something to me. And I could identify with that."
8. Ernest Hemingway called the first draft of F. Scott Fitzgerald's The Great Gatsby "unsatisfactory and unworthy of your talents." In a series of letters between the two authors in 1922, the reigning king of modern American literature didn't mince words about the book that many would come to declare The Great American Novel. But Hemingway didn't save his candid critique for the manuscript alone. After The Great Gatsby's publication, in 1925, Hemingway carped about the book cover. He so disliked it, that he took the book jacket off before he would read it. Hemingway writes at length about Fitzgerald and The Great Gatsby in his own memoir, A Moveable Feast, where he describes Gatsby's cover as having "a garish dust jacket," and writes that he was embarrassed by "the violence, bad taste and slippery look of it. It looked the book jacket for a book of bad science fiction…I took it off…." Ernest Hemingway was not one for white lies, apparently
9. The last season of Breaking Bad was based on a romantic poem. The entire season of AMC's cult phenomenon, from the first episode to the last frame, was inspired by romantic poet Percy Bysshe Shelley's sonnet, Ozymandias. The poem, written in 1817, centers around the illusory nature of power and on the inevitable decay of empire, no matter how powerful. Just as Walter White's empire eventually dissolved, Shelley describes an ancient Egyptian statue of the mighty king Ozymandias. All that is left of the statue is the crumbling pedestal which reads, "My name is Ozymandias, king of kings. Look on my works, ye mighty, and despair!" Though the only direct reference to the poem is the title of the first episode of Breaking Bad, the entire season tells the story of decay and of the hubris of building an empire, as does Shelley's poem.
10. Before he was a famous writer, American literary lion and cult figure Kurt Vonnegut managed a car dealership in Barnstable, Massachusetts. Vonnegut, best known for writing the novel Slaughterhouse Five, recounts the story of how he came to manage "Saab of Cape Cod" in his 2004 story, "Have I Got a Car for You!" In it, Vonnegut ponders the connection between his poor salesmanship and his failure to win one of literature's most coveted prizes, writing: "The Saab then as now was a Swedish car, and I now believe my failure as a dealer so long ago explains what would otherwise remain a deep mystery: Why the Swedes have never given me a Nobel Prize for Literature."