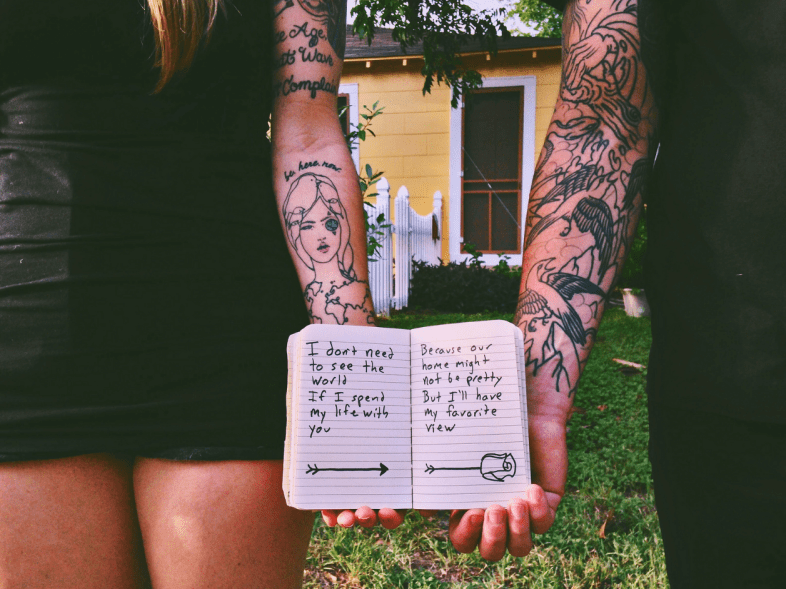 I don't believe in love at first sight, I believe in a love of chances and coincidences. I believe that destiny plays with us, always for a reason. I believe in those five minutes of conversation that make you know, and maybe start to love, someone. I believe in long talks, in where time flies. I believe in strong and fast feelings, those that scary you, but even though push you to jump of the edge.
I believe that life gives so many turns, until you find someone who makes you wonder "Where was he/she all this time?" I believe in coincidences, in odd things that drive you crazy. I don't believe in soul mates, I believe in complementary, weird and unique souls.
I believe in the weakness of my feelings and in the patience in waiting for something that can be perfect. I believe in no regretting for my mistakes, because I learn from them. I believe in opening my heart and say all the things I feel, to not keep silence. I believe in following my instinct and letting myself go. I believe in looking at the sky, because is the one that you look too. I believe in waiting for the good, but fighting for the great. I believe in living without expectations and in being surprised by everything. I believe in shadows, because make the light brighter. I believe in attraction and connection without a reason, in not following the rules and not being what the world expects. I believe in songs and tears, in looks and smiles.
I believe in me, I believe in you.