"Like an ability or muscle, hearing your inner wisdom is strengthened by doing it." -Robbie Gass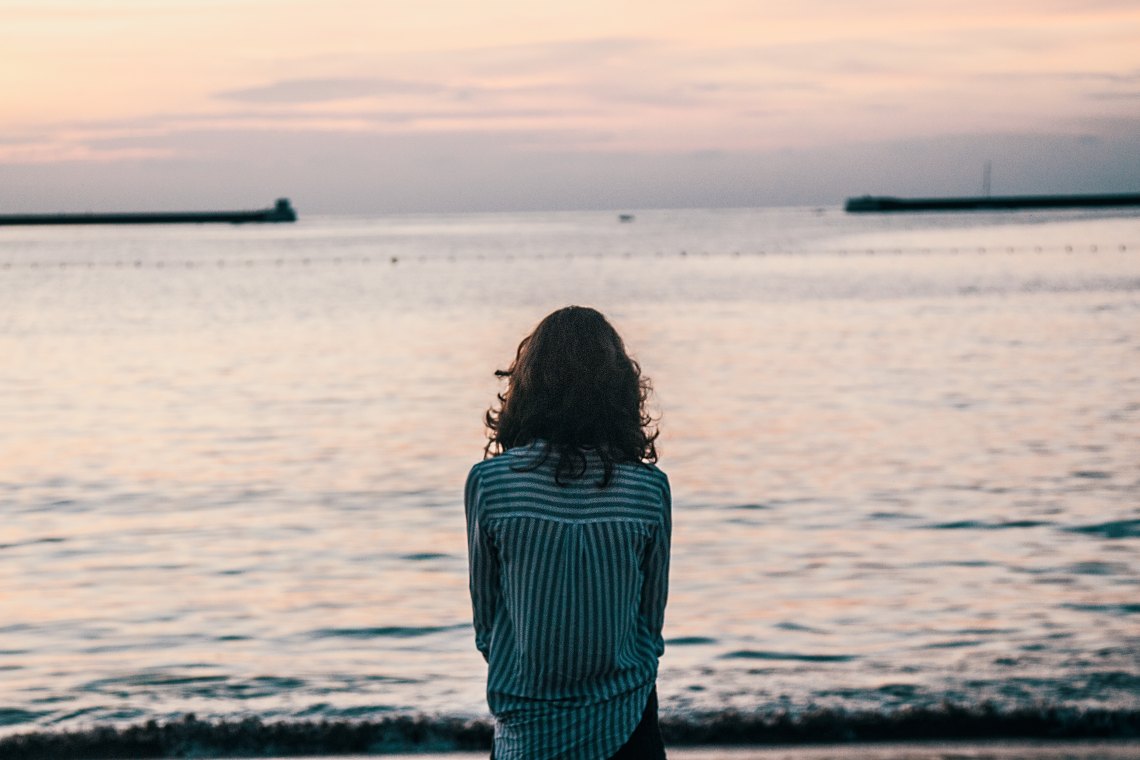 I was working as a psychotherapist at an outpatient clinic in the Bay Area when I received a call from my father.
"Your mother had a stroke, mi hija."
After nearly 30 years of marriage and raising two daughters to adulthood, my mom spent her last hour of life in a therapy session recounting her 54 years of existence. It was the first time she had sought help for her depression, which had plagued her since childhood. Halfway through the session, she was seized by the agonizing pain of a brain aneurysm.
In transit to the hospital, she died.
Nothing can prepare you for the loss of a loved one. My world turned upside down that day, and every belief and construct I had relied on to define how my world worked were all of the sudden meaningless.
The tragedy of my mom's sudden death filled my very large Latino family with profound grief and pain. She was the pillar of the family and now that the pillar was gone, would the family structure crash to the ground?
Fingers were pointed, blame was cast, anger was expressed. I blamed myself for being selfish in wanting material things for which my mom worked nonstop to provide. I projected my anger onto others to avoid feeling that I should have prevented her death by helping her seek therapy earlier.
I was a psychologist, for goodness' sake. Shouldn't I have seen the depths of her depression and known the ways her lack of sleep and poor self-care could affect her blood pressure and overall health? Should I have left her on life support at the hospital, even though the doctor had pronounced her brain dead, in the hopes that a miracle would occur? Did I lack faith, did I pull the plug too soon?
These and other seedlings of guilt, remorse, shame, and self-blame immediately started to form. And had it not been for the miracle I experienced, those seeds would have easily grown into sturdy trunks of self-hatred and self-blame, leading my heart to shut down as each passing day of my life continued without my mom.
On the day of her funeral, we arrived at the cemetery. My heart was so heavy with grief that I found that simply walking and breathing required every ounce of energy in my body. My vision was foggy with unending tears. I knew I was next to my father and sister, but aside from that, I had no ability to give my attention to what was happening around me.
Suddenly, the music of a mariachi band swirled in my ears. My senses awakened, and I realized the oddity of having such beautiful, celebratory music playing at a funeral. Was this appropriate? Who hired the band? I believed moments of loss were dark and heavy.
The lightness of the music contradicted this belief, challenging me to let in the joy. But the grief of having lost my mom masked the light.
As the mariachi continued playing and my mom's coffin was carried to her final resting place, my confusion was diminished by a profound explosion in my heart. I felt infused with copious amounts of the purest love and joy I had ever experienced. I was feeling my mom's divine essence, and it did not consist of pain, regret, or suffering. I sensed her acceptance of having left this earth and the exhilarating exuberance she felt in her new state of being.
I heard myself blurting out to my father, "Mommy is SOOOO HAPPY right now!!"
My dad muttered, "Yeah."
His stifled response  – acknowledgment mixed with disbelief that I was speaking this way at the funeral –  yanked me back to the reality of everyone around me crying and mourning my mom's loss. Yet I couldn't deny what I was feeling throughout my entire being.
My mom suffused me with the knowing that she was at peace with her death and that her spirit would never abandon me. She gave me the greatest gift I've ever received in my life: acceptance.
In that moment, I accepted her death.
I accepted that her leaving this earth was the best thing for her and our family.
I accepted that I had lost my mother.
In acceptance, I found the strength that would carry me forward as I understood I would never be able to feel her embrace again. In that profound moment, as my heart filled with celebration and joy, joining with the existing grief and sorrow, I learned what it meant to embody a Good Goodbye.
Through my mom's grace, I learned that we have the capacity to hold both grief and joy at the same time, which allows us to experience loss wholeheartedly. When we embrace this paradox and invite in the duality of emotions, we open ourselves to experiencing the healing power of goodbye.