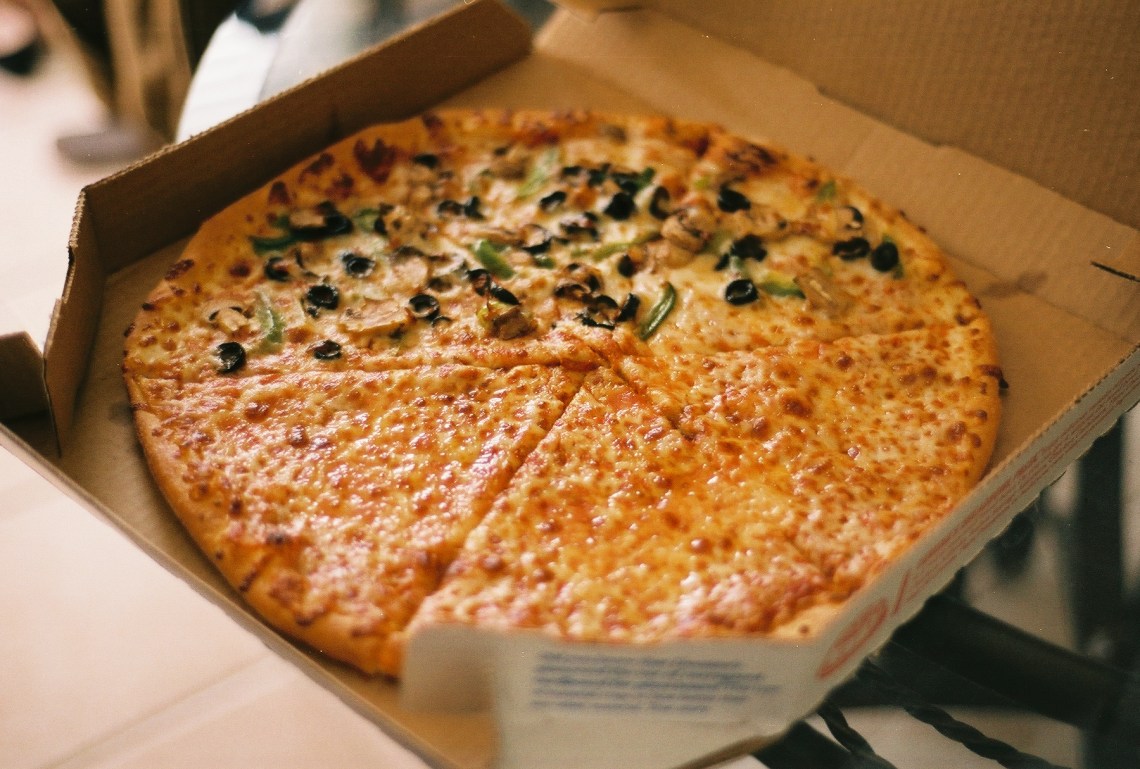 Grounded by torrential rain, a Frontiers Airlines pilot managed to diffuse a rather tense situation between grumpy and frustrated passengers and the flight crew with pizza.
Around 10pm, a call was placed to a local Dominos in Cheyenne — that's in Wyoming — as staff were packing up to go home.
The pilot explained the situation and asked if the pizzeria could make pizza for 160 people in 30 minutes.
The Dominos staff returned to work and managed to make and deliver the pizzas to the stranded airplane.
Shortly after the delivery was made, the flight was cleared for takeoff.
Pizza, it's the one thing that makes friendships and gets you believing in humanity.

h/t ABC.go.com