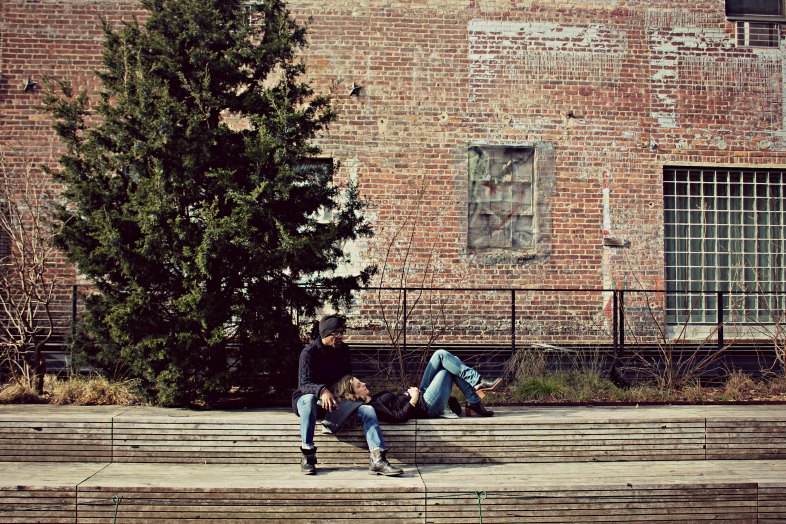 There is nothing wrong with wanting a relationship that is filled with depth, intellect and understanding. There is nothing wrong with wanting someone to fall in love with your mind rather than your body. There is nothing wrong with being attracted to someone who wants to know how your mind works and how you feel about certain things and why you are the way you are, rather than being attracted to someone just because they're funny, cool or popular.
We can't deny the fact that physical attributes are just as important as their character, their heart and their mind. Physical attraction gets the girl, but their character and how they think and how they converse is what keeps a girl in love with you. Any person could have the perfect face and perfect body, but if they don't have respect, that's nothing. If they don't want to know what goes in on that mind of yours, that's nothing. If they can be such a sappy romantic but has no stand in religion or politics or poverty, then that's nothing.
Relationships aren't just about going out for dinner with someone and talking about how your day was and telling them about stories of your friends or co-workers. It's more than just, "I heard they broke up because he cheated" and "I can't believe my friend ditched me for a guy." I mean, yes, it's important to make the person you're dating also your best friend but only to an extent. You have to make them your person in life and your life partner.
Ask them what they feel about things when they open up about what's bothering them
Tell them what you're insecure about and what keeps you up at 3am
Tell them why you believe in God and why you are the way you are
Tell them what your definition of love is and what are your anxieties on relationships
Ask them about their real and darkest fears, not just the mundane one like heights or spiders
Tell them about that terrible moment in your childhood that made you be afraid of intimacy and relationships
Tell them about your parents' failed marriage that made you think that every guy is just going to be exactly like your father; that every guy is going to break your heart and decide one day to stop loving you
Tell them about that best friend of yours in middle school that made you scared of trusting anyone ever again
Tell them about how it breaks your heart every time you see your mom cry because you know she deserves the purest kind of love in this world
Ask them what their views are on topics such as poverty or denominations in religion and you could have a healthy debate over a cup of coffee
Let me tell you something- everyone deserves to have a relationship filled with substance and meaning and not just a surface-level relationship. You deserve someone that turns on your mind and heart rather than your body. You deserve to look at someone with awe and wonder all because you're actually intrigued by how their mind works.
This is especially true for every old soul there, for every person that can be strong and independent to a fault. I know these types of people don't just settle for a relationship that is mediocre. They would honestly rather be alone rather than be with someone who doesn't have the courage to love them with depth. These types of people prefer compliments filled with, 'I love the way your mind works' rather than an 'You look really pretty today.' They crave for a love that sets their soul on fire and puts a spark on their minds. They crave for talks and discussions past midnight on how the world works and why certain things are the way they are. They don't just want you to kiss them and give them flowers and hold their hand all the time. These types of people aren't satisfied with these things. What turns them on are meaningful conversations.
What turns them on is someone who can match the same energy and drive they have to talk about anything and everything, because that is what they deserve. That is what you deserve.