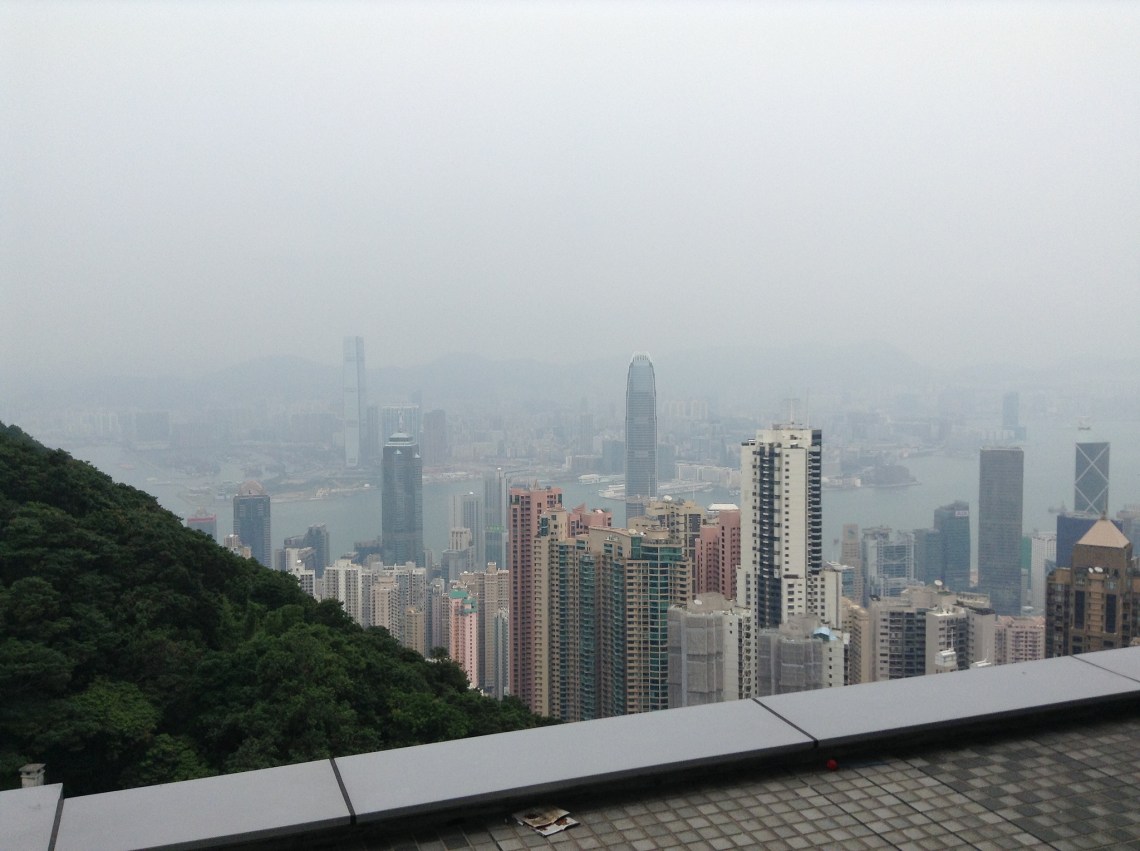 Your image of Hong Kong might be that of a modern metropolitan. A city known for it's financial freedom, expensive housing and exceptional dim-sum. I know because having been living for a year in Hangzhou, I have seldom encountered a negative opinion of Hong Kong, until I ran into a short conversation with a local waiter while having a bowl of noodles on the side streets.
"Is Hong Kong still safe?"
I quickly said yes, and continued to slurp on my noodles. Truth being said, Hong Kong's solidarity does not lie under a weakening housing market. Not even the Occupy Central Movement that sparked a wave of riots and sit-ins around the city.
The elections are coming up in September – and this is depressing – but I don't have an answer.
1. We have a candidate advocating Hong Kong independence banned from running purely due to his ideologies on the ambiguity about post 2047 arrangements. This is the first ban in the history of "democratic" (very much not so) elections in Hong Kong, showing Beijing's disapproval of any sort of fair voting process in our state.
2. We have the largest pro-Beijing party in Hong Kong staunchly opposing same-sex marriage, and actively peddling some tried-and-tested bigotry. "It's against nature!" "It'll harm our children!" "It will destroy family values!" It's almost as if the last twenty years didn't happen to any of them. How could we possibly call ourselves an international metropolitan, where gay marriage is a matter written as taboo even on a legislative platform.
4. We have a series of assaults on liberty: the kidnapping and coercion of multiple booksellers for distributing anti-Beijing views within Hong Kong territory – a massacre for One Country Two Systems; the sacking of the popular Acting Head of Operations of the Independent Commission Against Corruption (ICAC), who was investigating the Chief Executive, triggering widespread unrest within the agency; so on and so forth…
Meanwhile, the fundamental crisis of democratisation in Hong Kong remains unsolved: namely, if the Hong Kong people adamantly demand democracy and effective governance, while Beijing staunchly opposes democracy and the HK government routinely fails to deliver, who is going to give in first? What will it take to find a resolution, especially when military and economic power is heavily tilted to the government's advantage?
I don't know. No one knows. Very few people actually care much.